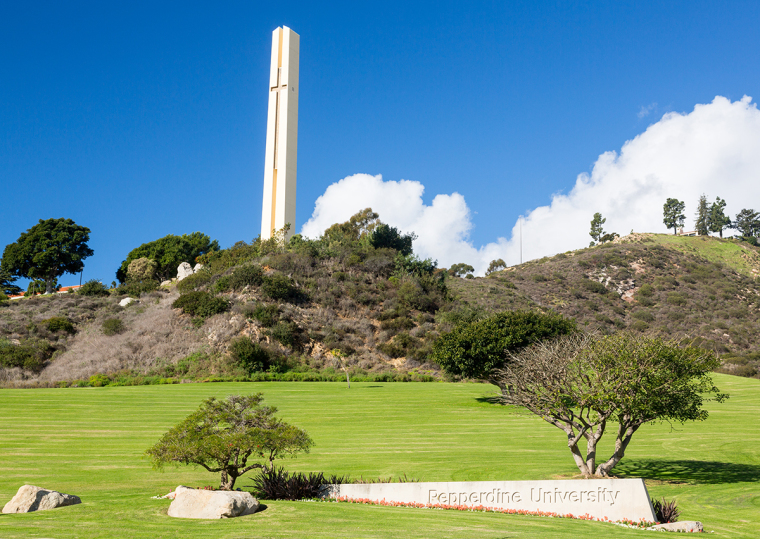 Pepperdine University announced at a prayer service Thursday that four seniors at the Christian school who died in a grisly crash caused by an out-of-control driver along the Pacific Coast Highway in Malibu, California, on Tuesday night, will all be awarded their degrees posthumously at the end of the academic year.
"It is my great pleasure as the University's Chief Academic Officer to note that all four of these students are qualified to receive this honor in the class of 2024," Pepperdine's Provost Jay Brewster said at the prayer service, according to a report from the Graphic, the university's student-run newspaper.
The crash victims were identified by Pepperdine as: Niamh Rolston, Peyton Stewart, Asha Weir and Deslyn Williams. All four women were seniors at Pepperdine's Seaver College of Liberal Arts. They were also Alpha Phi sorority sisters and were all 21 years old at the time of their deaths, except for Rolston, who was about a month away from her 21st birthday The Acorn reported.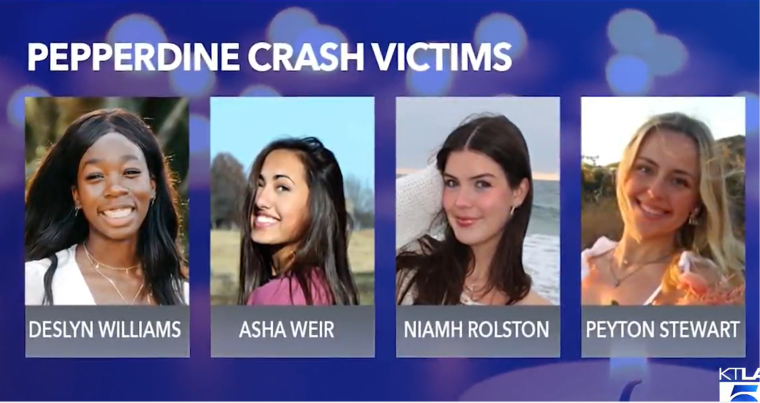 Investigators believe the women were struck near three parked vehicles at around 8:30 p.m. Tuesday in the 21600 block of the Pacific Coast Highway, the Los Angeles County Sheriff's Department said.
Pepperdine President Jim Gash, who attended the prayer service along with other school officials, told the mourning school community that "God gives us permission to grieve."
"God expects us to grieve. Our grief is a measure of our love for our dear, dear loved ones. Our love for Niamh, and Peyton, and Asha and Deslyn," he said.
Investigators said 22-year-old Fraser Michael Bohm was speeding westbound in his dark-colored BMW along the highway when he lost control of the vehicle and sideswiped several parked vehicles before crashing into the women.
Bohm was charged with vehicular manslaughter with gross negligence for the students' deaths and was released from custody Wednesday morning pending further investigation, the Daily Mail reported. If convicted of the charge as a felony, Bohm could spend up to six years in prison. But if the charge is treated as a misdemeanor, he can be imprisoned for only one year under California state law.
Rolston graduated from Oaks Christian School in Westlake Village in 2020, according to The Acorn. Bohm, who was a standout baseball player, also attended the same school, but a spokesperson told the publication that he did not graduate.
Chris Hanson, who lives a few houses down from where the crash happened and knows Bohm, described him in the aftermath of the accident as "a good kid."
"Last night was an accident. I don't think it had anything to do with street racing," Hanson said on Wednesday. "Obviously, he is at fault from what I understand, but he is a good kid and very well-respected in this community."
Sgt. James Arens told The Acorn that investigators are looking into whether the use of a cell phone was involved.
"It's a long investigation," Arens said. "There's a lot more that the detectives have to do, and with the time window of 48 hours (after an arrest), that really makes it hard for us to get the proper evidence for the charges that we want."
Free

Religious Freedom Updates

Join thousands of others to get the FREEDOM POST newsletter for free, sent twice a week from The Christian Post.