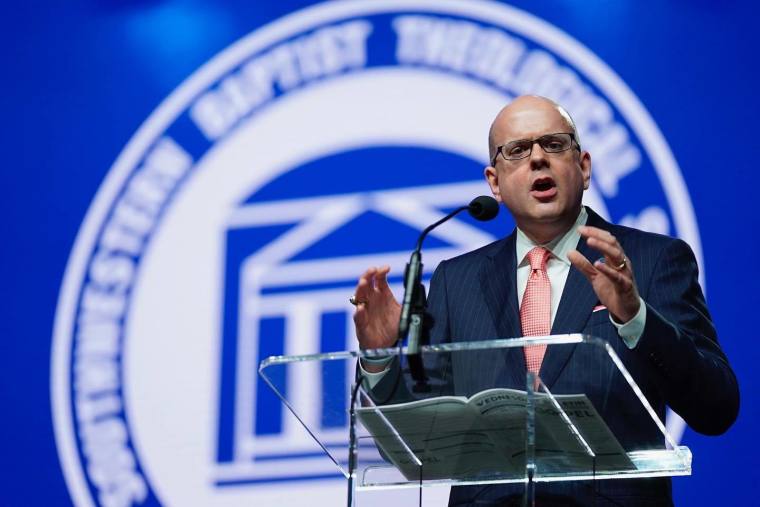 Southwestern Baptist Theological Seminary says former president Adam W. Greenway's demand for $5 million, along with his threat to sue the seminary, is "absurd" as he claims a public disclosure by seminary officials of spending at the school under his watch "humiliated" him and "harmed his job prospects."
"Over the past year, we have continued to pray for Dr. Greenway's spiritual, mental and emotional well-being as we have worked towards an amicable resolution, which we had every reason to believe had been achieved with the agreement signed in February of this year," the seminary's board chair Jonathan Richard said in a letter in response to Greenway's demand cited by Baptist Press.
"As stewards of precious institutional resources, we cannot in good conscience capitulate to his absurd demand for $5 million. Our focus remains on confronting the financial challenges facing Southwestern, which would only be compounded by agreeing to his demand."
The response from the Texas-based seminary came after The Tennessean published a report Tuesday highlighting the demand from Greenway, who served as Southwestern's president from 2019 until he stepped down in September 2022. He fully resigned in 2023.
Four months later, the seminary's board issued a "Summary of Findings" by a trustee task force, which "concluded that Adam Greenway engaged in a pattern of spending that the task force believes did not reflect proper stewardship of seminary resources."
"This pattern of spending occurred without deference to financial controls and seminary financial policies," the trustee task force reported.
"Between 2019 and 2022, over $1.5 million was spent on renovations, furnishings, and related expenses to the President's home. These expenditures were made at a time when the seminary was making significant budget cuts, including the reduction of faculty personnel and positions," the summary stated.
"Examples of expenses for the President's home include $59,865.79 for Christmas decorations, more than $25,000 for artwork, and $11,123.49 for an espresso machine and accessories. Despite extensive renovations completed early in his tenure, further optional work was done on the President's home in late 2021 when more than $180,000 was spent on HVAC work."
The task force also found that much of the work done on Greenway's home was done by the seminary's facilities team, creating "an unsustainable demand and contributing to poor morale and high turnover."
"It was reported that employees were often asked to do the same job multiple times to meet Greenway's demanding expectations. Multiple change orders were also true with outside contractors, increasing costs of the projects," the task force said.
During a span of less than a year between 2020 and early 2021, Greenway also allegedly spent more than $500,000 on his office at the seminary.
Greenway was further accused of "numerous examples of improper expenses charged to the seminary" on his seminary credit card, violating seminary policy.
These alleged improper charges include, "$9,936.05 for first-class airfare for Greenway, his family, and a family friend to Anaheim, California, for the 2022 Southern Baptist Convention annual meeting, $4,850.51 for the framing of personal diplomas, and $920 for a metal University of Florida Gator head decoration (one of Greenway's favorite college athletic programs)."
In a copy of a Sept. 25 letter to Southwestern cited by The Tennessean, Greenway's attorney Andrew Jones said: "The framing of these expenditures as unauthorized and lavish personal gain undertaken by Dr. Greenway is an assertion of financial impropriety on par with embezzlement."
Jones also argued that Southwestern's public disclosures of Greenway's spending are "grossly inflated and false."
Free

Religious Freedom Updates

Join thousands of others to get the FREEDOM POST newsletter for free, sent twice a week from The Christian Post.