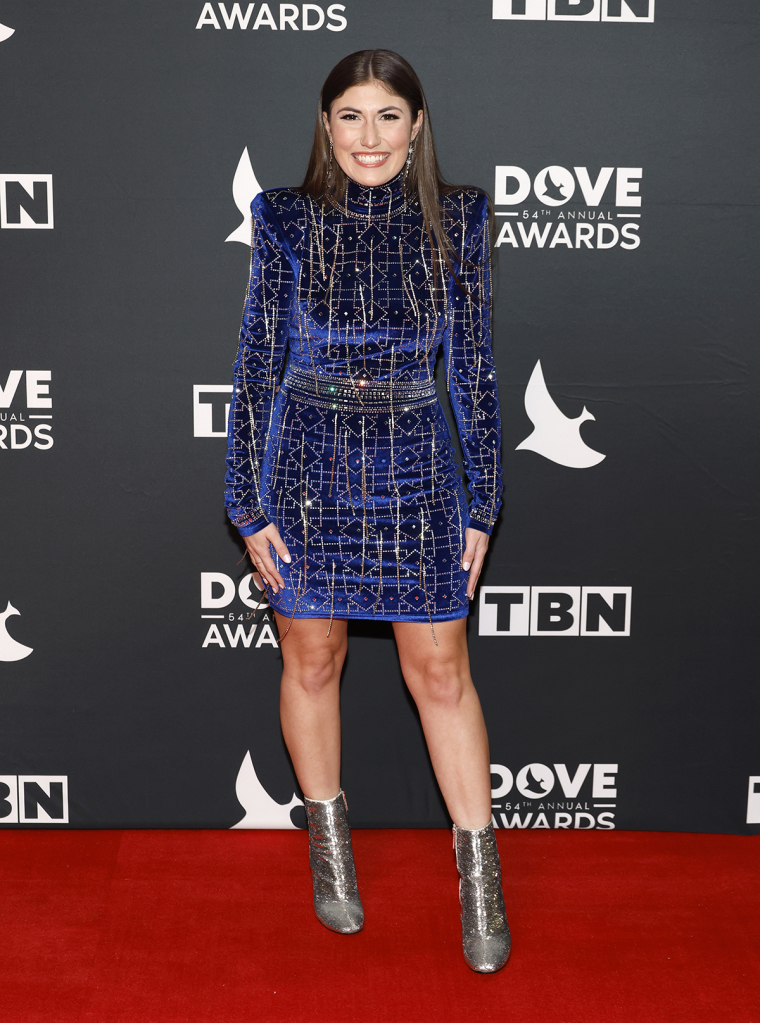 NASHVILLE — Brandon Lake, Katy Nichole and Blessing Offor won top honors at the 54th annual GMA Dove Awards, while "The Goodness of God" by Bethel Church worship leader Jenn Johnson earned the "Song of the Year" award. 
This year's awards, which honor the best in Christian music and media, were held at Lipscomb's Allen Arena on Oct. 17 and hosted by Tauren Wells. 
Lake, who received 11 nominations, snagged the coveted "Artist of the Year" and "Songwriter of the Year" awards, along with "Worship Recorded Song of the Year" for "Gratitude" and "Rap/Hip-Hop Recorded Song of the Year" for "Graves," a collaboration with hip-hop artist KB.
Nichole, whose breakthrough hit "In Jesus Name (God of Possible)" set records on Billboard's Hot Christian Songs and Christian Airplay charts, won "New Artist of the Year." She received four nods, more than any other female artist.
"I felt the presence of God in almost all of the songs that I've put out," the 23-year-old artist told The Christian Post. "I don't really like to put things out if I didn't have a personal experience, or I didn't have a personal moment with the Lord. My hope is that my relationship with Jesus will encourage someone else to have a relationship with Jesus. I just always pray that God moves."
Offor won "Pop/Contemporary Recorded Song of The Year" for "Brighter Days" and "Short Form Music Video of The Year (Performance)" for "The Goodness" with TobyMac.
The artist told CP that whenever he pens a song, he has the goal of leaving an "indelible mark" on the heart of the listener.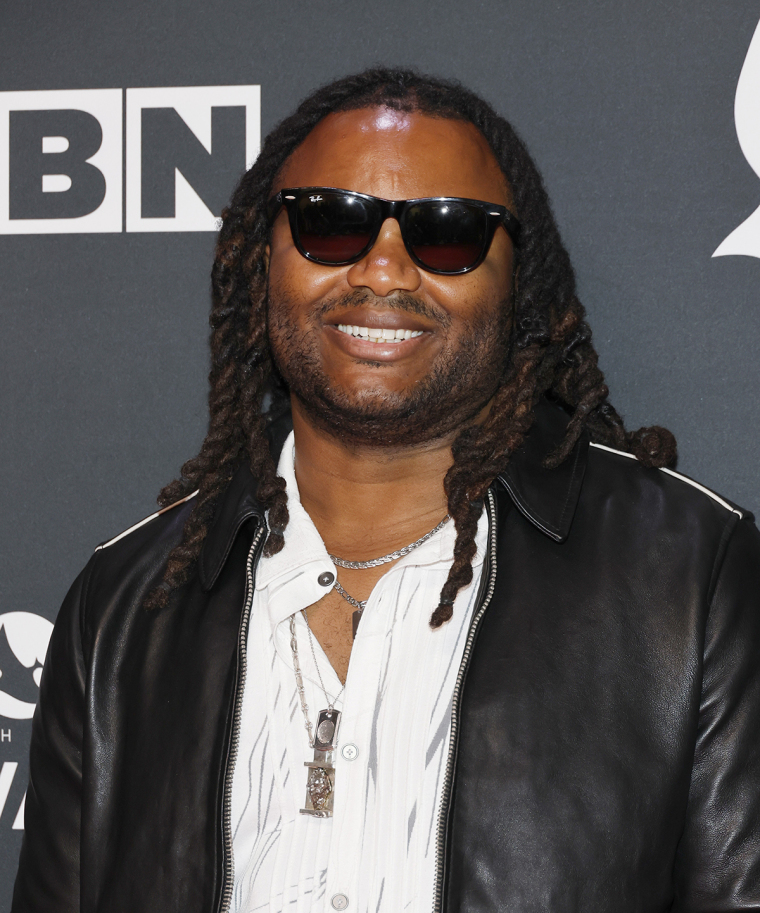 "Brighter days aren't here yet, but they are going to be. There are going to be brighter days," he said. "It's a waiting song; I always want to emphasize that to people. It's not a song about things being perfect. It's a song about holding out hope and believing that they will get better. That is the best truth you can ever share with anybody. They don't have to be perfect now for you to know that it's coming."
Johnson, who performed and penned "The Goodness of God" along with Ben Fielding, Ed Cash, Jason Ingram and Brian Johnson, told CP she believes the song is resonating with so many because it reminds listeners of God's presence amid dark times. "It brings hope," she said. 
Other big winners of the night included: Tasha Cobbs Leonard, who won "Gospel Worship Album of the Year" for Hymns (Live) and "Traditional Gospel Recorded Song of the Year" for "It Is Well"; Lecrae for "Rap/Hip-Hop Album of the Year" for Church Clothes 4; TobyMac for "Pop/Contemporary Album of the Year" for Life After Death; Elevation Worship for "Worship Album of the Year" for LION: Live From the Loft; and Jason Crabb and Dylan Scott for "Bluegrass/Country/Roots Recorded Song of the Year" for "Good Morning Mercy."
Ellie Holcomb, who won "Children's Recorded Song of the Year" for "Sounding Joy," told CP she's passionate about instilling biblical truths in children at a young age. 
"I grew up in the church, I'm so grateful for that. Some of the things that have stuck with me the most from being a kid are the songs that I sang — "My God is so big/ So strong and so mighty/ There's nothing my God cannot do.' I thought, man, could it be possible that I could help start sowing seeds of truth, seeds of love, seeds of hope in little hearts and help little hearts carry around big truths? And that is my hope for all my kids' books, for all my kids' records, and for my music as well."
"It's really beautiful, specifically for the children, to help their hearts know the sweetness and the tenderness of God at such a young age," she added. "They're so open and ready to receive it. Yes, they teach me all the time about faith. I think for them to have that at a really young age is a gift for me, and I pray that it will be a gift."
The "Feature Film of the Year" award went to "Jesus Revolution," while the hit series following the life of Christ, "The Chosen," won "Television Series of the Year," a category it won last year as well. 
Chad Gunderson, one of the producers of "The Chosen," told CP that viewers of all backgrounds and religious beliefs are drawn to the "authenticity" of the series. 
"Obviously, we do our best just to make a good show. And that's what we hear from a lot of the nonbelievers out there — that it's a cool show, good characters, good writing, good production value and all those types of things. For that alone, we're getting a lot of people."
"Within the faith community, we're showing an authentic Jesus," he continued. "We're not showing this disconnected, holier-than-thou Jesus. He is the Son of God, and we portray Him as that. It's not like we ever shy away from the deity of Christ. But at the same time, He laughs, He cries, He jokes, and He does things that any man would do. Therefore, the disciples are just drawn to Him. And obviously, that draws our audience in."
Performers at the event included Brandon Lake, Elevation Worship, for King and Country, Jordin Sparks, Lauren Daigle, Blanca and Jekalyn Carr, Elevation Worship, Ernie Haase & Signature Sound and Take 6, and Jason Crabb and Dylan Scott. TobyMac, GRITS, Hulvey and Social Club Misfits also performed. 
The two-hour awards show was taped in Nashville on Oct. 17 and aired exclusively on TBN and the TBN app three nights later, on Oct. 20, at 8 p.m. ET and again at 10 p.m. ET.
Free

Religious Freedom Updates

Join thousands of others to get the FREEDOM POST newsletter for free, sent twice a week from The Christian Post.