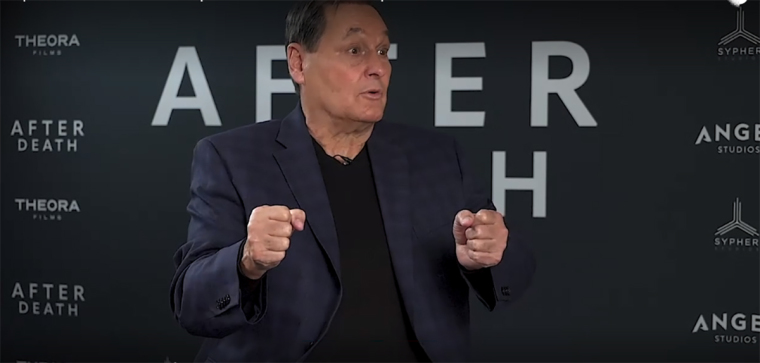 Captain Dale Black details the life-transforming experiences he had 50 years ago after a plane he boarded with his fight instructor and another pilot crashed into a California monument, leaving him as the sole survivor. 
Black's near-death experience can be seen in the new Angel Studios film "After Death," now showing in theaters nationwide. The studio behind "Sound of Freedom" says this film, which showcases people's experiences in the moments after dying and coming back to life had a historic opening weekend, becoming the highest-grossing faith documentary of all time after its weekend debut reached the No. 4 spot at the box office, earning $5,060,815.
"After Death" is a "thought-provoking exploration into the enigmatic question that has fascinated humanity for centuries: 'What happens when we die?' Through personal accounts, philosophical discussions, and scientific research, the film takes viewers on a profound journey of discovery," according to the film's description. 
Black's recollection of his experience is featured in the film along with the accounts of other survivors, including New York Times bestselling authors, doctors and scientists. 

"I can say that there is a God and He answered the prayers of my grandparents who prayed for me every day by name since I was 5," Black emotionally shared in a video interview with The Christian Post.
Black recalled his experiences on the life-changing flight with the other two pilots over 50 years ago when he was just 19, before stories of near-death experiences became popularized on TV programs and movies. 
All three pilots were sitting within inches of each other as they took off. Shortly after takeoff, he described hearing a strange sound coming from the plane, it was engine failure. His mentor and flight instructor made the decision to land the plane in what he thought was an open field. 
In their attempt to land, the plane hit the Air Mausoleum monument which instantly resulted in the death of the pilot and co-pilot. Black was the lone survivor of the initial impact that was followed by the plane falling 70 feet to the ground. Although everyone thought he was dead, he vividly recalls seeing his body lying on the ground next to his flight instructor and the co-pilot. 
"I can say that I was above my body," he said. "I can't prove that, but I know that I was. I saw my body. I looked down and I thought, 'Wow, look at that. I died. So young, oh my gosh, I had a whole life to live. Oh my gosh, poor boy, poor me,'" he recalled. 
Black also remembers still being able to comprehend time and being able to feel sensations while he was floating above his lifeless body. 
"I realized, 'Wait a minute. I don't feel any pain at all. I'm not in any trouble. I'm just looking down at my body," he said.
With his out-of-body experience also came the knowledge of divine things he had never known or studied. 
"This became a pattern. I began to learn things over and over and over again that I had never learned. I understood them but I had never learned them," Black continued. "I realized that I am a spirit and I have a soul, and I used to live in a body.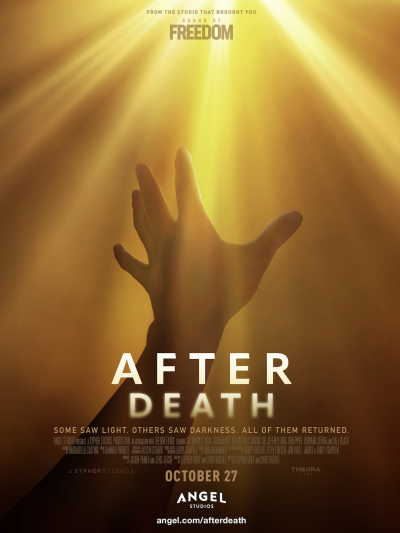 "It was very easy to connect the dots because there I was, alive, in fact, [feeling] more alive than ever before. And somehow knowing that I can still think, I still have my mind. I have emotions, I was sad, and then now all of a sudden, I'm not sad. My emotions are part of my soul. And I have my will. The will is always there. God made that. But we all have a soul. We have our mind, our will, and our emotions, but we are a spirit!" 
Black said he wants people to know that "the real us is our spirit, that's what lives eternally, and our soul. … We can change our will; we can submit our will to God's will. We can have desires, we can think, and we can learn. The soul is different, but it also lives eternally."
"After coming back to life, Black found that the things he learned in those moments, in between life and death, "deepened my faith." "But way more than that, it overhauled it. It put it on steroids. It turbocharged it. It's like taking a propeller-driven airplane and putting a rocket on it. It completely transformed me," Black declared.
The tragic accident left Black in a coma for three days at St. Joseph's Hospital in Burbank, California. When he was coming out of a coma, the author of Visiting Heaven: Heavenly Keys to a Life Without Limitations, said he could tangibly see the different dimensions. 
"I could see the change in being when I awoke from the coma. When I woke up, I was thinking, 'Oh my goodness gracious, look at everything. Look at the colors. Listen to this music, the music faded away, but I'll never forget that music fading away and waking up to all these colors," Black told CP as he burst into tears. The professing Christian said he felt as if he was given 3D glasses and could see multiple layers of the spiritual realm. 
"I could see dimensions that made no sense," he added.
"Now I know, I couldn't explain it then, I could see the first dimension. The first dimension is the spiritual dimension. In this room there are angels here, there are also demons here. Demons that we have authority over. They do not have authority over us, but they do have authority on this Earth if we don't take the authority in Jesus' name and get rid of them."
"The first dimension is the spiritual dimension. And that's the dimension that I was waking up to in the hospital that day. Everything changed. It's never gone back," Black added. 
Blacks' experiences along with the near-death accounts of Pastor Don Piper (90 Minutes in Heaven), Dr. Mary Neal (To Heaven and Back), Pastor John Burke (Imagine Heaven), Dr. Jeffrey Long (Evidence for the Afterlife), and Dr. Raymond Moody (Life After Life). can all be seen in "After Death."
"After Death," written and directed by Stephen Gray, is now showing in theaters. Visit the film's website for more information.
Free

Religious Freedom Updates

Join thousands of others to get the FREEDOM POST newsletter for free, sent twice a week from The Christian Post.