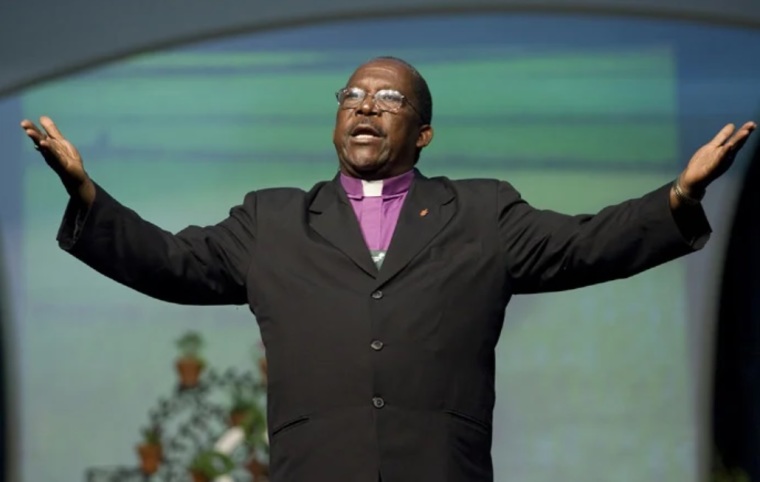 Retired United Methodist Church Bishop João Somane Machado, who oversaw congregations in Mozambique and ordained the first female pastors in the country, has died at age 77.
The UMC Council of Bishops announced last Friday that Machado had passed away on Oct. 25 at Maputo Central Hospital in Maputo, the capital of the East African nation.
Machado is survived by his wife, Dona Nocia Madonela Cumbane Machado, whom he married in 1975, four children and eight grandchildren, with his funeral being held on Tuesday.
UMC Bishop Joaquina Filipe Nhanala, who serves as the resident bishop of the Mozambique area, commended Machado for his efforts to grow the Church.
"During his tenure, the church expanded to new areas in Mozambique. He was a strong advocate for women's ministry in the church as he served the country and beyond the border. He was truly an example of making the world his parish," stated Nhanala, as quoted by the Council of Bishops.
The Rev. Filipe Hoguane, director of Cambine Theological Seminary of Mozambique, told UM News that he considered Machado to be a father figure and peacemaker, for being part of a group of church leaders that helped broker an end to a civil war in 1992.
"Machado was a father who could not choose between privileged and underprivileged children. He was a father who would not see me as a pastor but as his child," said Hoguane.
Born in 1946 in Cambine, Inhamabane Province, Machado went on to earn a degree from the Methodist School of Theology in Brazil and an advanced degree from the Protestant Faculty of Theology in Kinshasa, located in the Democratic Republic of the Congo.
Machado was elected bishop in 1988 and served as head of the Mozambique Area until his retirement in 2008. He helped to promote education among young people and ordained the first female pastors in the nation.
Retired Bishop Ntambo Nkulu Ntanda, who oversaw the Congo-based North Katanga and Tanganyika areas, told UM News that Machado was a "statesman of integrity" who leaves behind a good example for African churches.  
"He was development-minded and he lived his life for the Mozambican people and The United Methodist Church. He had a lot of wisdom and he kept the church united," said Ntambo.
"Bishop Machado was a true church leader who worked for his church and died serving it. He was a patriot and I loved the way he would collaborate with newly elected bishops and take them under his wing. I thank God for his life."
Free

Religious Freedom Updates

Join thousands of others to get the FREEDOM POST newsletter for free, sent twice a week from The Christian Post.