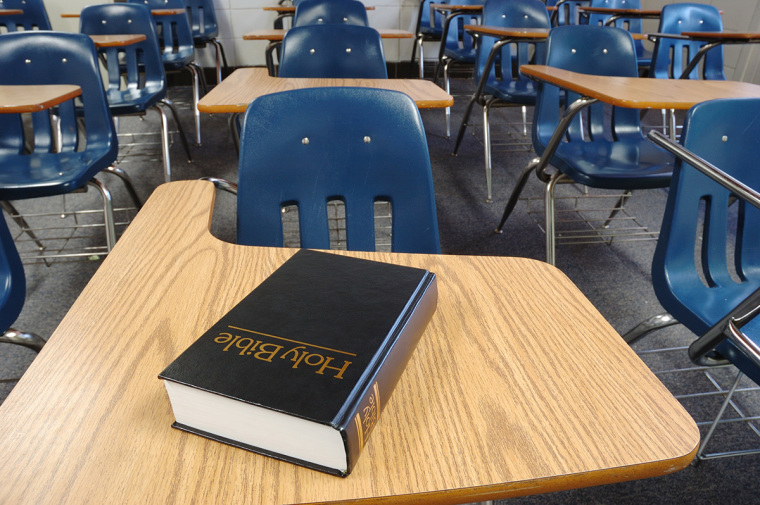 A Christian academy doesn't have to hire non-believers or compromise its biblical stance on sexual ethics to be eligible for a Colorado preschool funding program, according to a recent court order.
United States District Judge Daniel Domenico issued a ruling last week in the case of Darren Patterson Christian Academy v. Lisa Roy et al, in which he granted a preliminary injunction in favor of the preschool.
At issue was when DPCA attempted to apply for funding under Colorado's universal preschool program and was denied an exemption to the state's antidiscrimination rules.
Based in Chaffee County and enrolling students from preschool to middle school, DPCA only hires Christians for its staff and requires employees to avoid sexual activity outside of traditional marriage.
Domenico ruled that the academy has standing to sue and expressed concern over the state's apparent refusal to clearly explain whether or not the antidiscrimination policy would force the Christian school to abandon its religious beliefs.
"If Defendants would concede that having the policies alone is not a violation, that would significantly bolster their standing argument. But they have refused to make that concession," wrote Domenico.
"Plaintiff credibly fears any number of consequences under the program, including expulsion, termination of the program agreement, withholding of future funds, payment of damages owed to the state, or even simply an investigation of its practices."
The ruling also concluded that DPCA "is likely to succeed on its claims arising from the First Amendment religion clauses," noting that Colorado's "non-discrimination policy likely violates Plaintiff's rights by interfering with the school's selection of key employees in accordance with its religious convictions under the 'ministerial exception.'"
"Plaintiff explicitly bases its hiring decisions on religious criteria and cannot put aside those criteria without abandoning its religious beliefs," the court continued.
"Requiring the school to hire its teachers or other ministers without discriminating on the basis of religion, therefore, would likely violate Plaintiff's free exercise of religion, as protected by the ministerial exception."
The Alliance Defending Freedom, a conservative legal group that is helping to represent the Christian school, released a statement on Monday celebrating the court's decision.
"The government cannot force religious schools to abandon their beliefs and exercise to participate in a public benefit program that everyone else can access," said ADF Senior Counsel Jeremiah Galus, as quoted in the statement.
"The U.S. Supreme Court has reaffirmed this constitutional principle multiple times, most recently last year, and now thankfully, so has this court."
DPCA, which filed its lawsuit in June, is not the only Christian academic institution legally challenging Colorado's refusal to give religious exemptions to its preschool funding program.
St. Mary Catholic Parish in Littleton and St. Bernadette Catholic Parish in Lakewood, which both operate preschools in the Denver metropolitan area, sued the state in August.
Free

Religious Freedom Updates

Join thousands of others to get the FREEDOM POST newsletter for free, sent twice a week from The Christian Post.