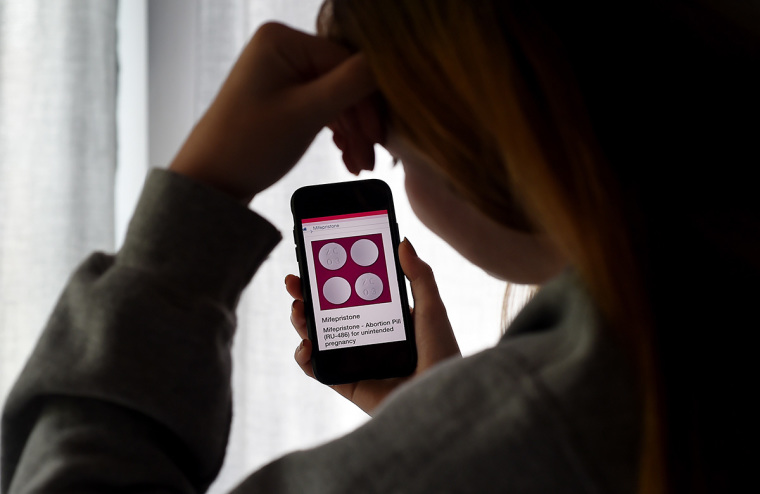 A federal judge has blocked Colorado from enforcing what is said to be the first law of its kind in the United States banning abortion pill reversal, which put doctors at risk of having their licenses revoked for "unprofessional conduct." 
On Saturday, U.S. District Court Judge Daniel D. Domenico granted the request by a Catholic healthcare provider for a preliminary injunction against SB23-190, meaning the law is temporarily on hold until the case can be adjudicated. 
The law forbids healthcare providers from giving progesterone to women who took the first pill in the abortion pill regimen but wish to keep their unborn child. The Catholic medical provider Bella Health and Wellness contends that it offers progesterone — a natural hormone needed to maintain healthy pregnancies — as an act consistent with its Catholic mission to uphold the dignity of life. 
"There is no question whether Section Three burdens Bella Health's free exercise of religion," Domenico, a Trump appointee, wrote in his ruling.
"It does. Bella Health considers it a religious obligation to provide treatment for pregnant mothers and to protect unborn life if the mother seeks to stop or reverse an abortion."
"The State Defendants have not contested that SB 23-190 burdens Bella Health's religious practice. Indeed, it is not up to the State or the Court to second-guess the sincerity of Bella Health's religious motivations or to suggest alternative means of satisfying Plaintiffs' religious calling."
After the law's passing in April, Bella Health and Wellness filed a lawsuit against Colorado's Democrat Attorney General Phil Weisler, the Colorado Medical Board, the Colorado State Board of Nursing and a handful of local district attorneys. The organization is represented by Becket Law.
An amended complaint, filed in the U.S. District Court for the District of Colorado on Sept. 22, also includes Bella Health and Wellness employees Denise Chism, Abby Sennett and Kathleen Sander as plaintiffs.
SB23-190 labels a "medication abortion reversal" as "unprofessional conduct." In April, a federal judge gave Bella Health a reprieve, allowing the center to continue administering abortion pill reversals.
"Colorado agreed earlier this year not to enforce the law until three state licensing boards had implemented the regulations required by the statute," a Becket Law statement Tuesday explains. 
"Now that these regulations have been issued — leaving Bella and its patients in jeopardy — Bella once again asked the court to protect its life-saving ministry to help women discontinue unwanted abortions."
The plaintiffs maintain that the law violates the "Free Speech Clause of the First Amendment to the United States Constitution by discriminating against Plaintiffs based on the content and viewpoint of their speech." The plaintiffs also assert that the law violates the Due Process Clause of the 14th Amendment by "denying plaintiffs' patients their right to medical treatment and their right not to undergo an abortion against their will" and "discriminating against women who have changed their minds about going through with an abortion."
Bella Health and Wellness is an "independent, faith-based Catholic medical center offering life-affirming, dignified health care to women, men, and children." The organization has campuses located in Englewood and Denver.
"Some of these women have had abortion pills forced on them, and others change their minds," Dede Chism and Abby Sinnett, co-founders of Bella Health and Wellness, said in a statement Sunday. "We are relieved and overjoyed to continue helping the many women who come to our clinic seeking help."  
As outlined in the lawsuit, healthcare providers who engage in "unprofessional conduct" that "constitutes grounds for discipline" can face probation, administrative fines or "denying, refusing to renew, revoking, or suspending the license, certification, or registration of an applicant, licensee, certificant, or registrant."
"We founded Bella because we believe the miracle of life is worth protecting at every stage and in every circumstance," Chasm and Sennett said.
They defined abortion pill reversal as "a safe treatment that increases the chances [women] will give birth to healthy babies," adding, "I pray that we will be able to continue this life-saving ministry to women who come to us in need of help."
"Colorado is forcing women to continue unwanted abortions and punishing the doctors who help them safely continue their pregnancies," said Becket Counsel Rebekah Ricketts. 
"It is outrageous and wrong for Colorado to deprive these women of their ability to choose life, and to ban faith-based clinics like Bella from serving them," she added.
The Democrat-controlled Colorado Senate passed SB 23-190 in a 22-13 vote on March 22, with one Democrat joining all Republicans in opposing it and all other Democrats voting in favor of the bill. 
The Democrat-controlled Colorado House of Representatives approved SB 23-190 in a 43-19 vote on April 1, with the votes in opposition to the measure coming from Republicans and one Democrat, while only Democrats supported it. Democrat Gov. Jared Polis signed it into law nearly three weeks later, on April 21. 
Free

Religious Freedom Updates

Join thousands of others to get the FREEDOM POST newsletter for free, sent twice a week from The Christian Post.