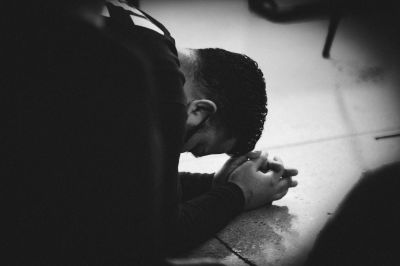 There has been concerted effort to mobilize Christians to pray for Israel. On Saturday, October 7th after Hamas attacked Israel, Rev. Johnnie Moore said his organization, the Congress of Christian Leaders, has issued an emergency call to pray "for the peace and security of Israel."
"Churches all over the world will gather this weekend standing with Israel and dedicating time to pray for Israel," he said.
David Jeremiah who is the head of Turning Point Ministry has also issued a prayer in support of Israel, asking Christians to join him in praying for a "spiritual hedge of protection" for the Jewish state. In Nigeria, Pastor E.O Adeboye of the Redeemed Christian Church of God also called on all to stand in the gap for Israel. According to him, he prayed it will be well with Israel and that the war would be the one that would be the end of all wars.
Many Christians are presently praying for Israel and it is absolutely necessary at they continue doing that. At Rephidim, the Amalekites attacked the Israelites and were defeated. The Israelite army was led by Joshua, while Moses, Aaron and Hur watched from a nearby hill. Moses noticed that when his arms were raised the Israelites gained the upper hand, but when they are down the Amalekites prevailed (Exodus 17:8-13).
Although it's not a direct parallel, there is something we can learn from this story — Christians must also be watchful in prayer to the almighty God to give Israel absolute victory. 
This is not time for questions and arguments among Christians on whether we have biblical mandate to stand with Israel or not, or why Christians should rally around the Jews when they have rejected Christ.
In a time of war like this, let us discard our differences and focus on our common beliefs. There is no doubt that the God of Jews is also the God of the Christians, and it is obvious that we have a common enemy. It is the Jews today and it might be the Christians tomorrow. Hamas's ideology threatens not only the Jewish population in Israel, but every Christian who refuses to bow to it.
As we embark on this spiritual warfare, let us not forget to make intercession on behalf of all Jewish and Palestinian families who are grieving the loss of their loved ones and ask the Holy Spirit to comfort them. We should trust God to do the miraculous by releasing those held captive by Hamas supernaturally just like He did to Paul and Silas (Acts 16:25-34).
Even after this war, prayers should continue for the peace of Jerusalem and for the prophecy of Paul to be fulfilled concerning all the Israelites: "And so all Israel will be saved. As the Scriptures say, 'The one who rescues will come from Jerusalem, and he will turn Israel away from ungodliness'" (Romans 11:26).
When the Prince of Peace takes over, He will give Israel peace not like United Nations gives (John 14:27).
It is also important to remember that Jesus also died for members of Hamas. It is our responsibility also to lift them up in prayers for the salvation of their souls. Saul, who later became Paul, was a terrorist but God arrested him, saved him and employed him for His service.
May God raise many Pauls among the Hamas group. It's never too late.
Free

Religious Freedom Updates

Join thousands of others to get the FREEDOM POST newsletter for free, sent twice a week from The Christian Post.