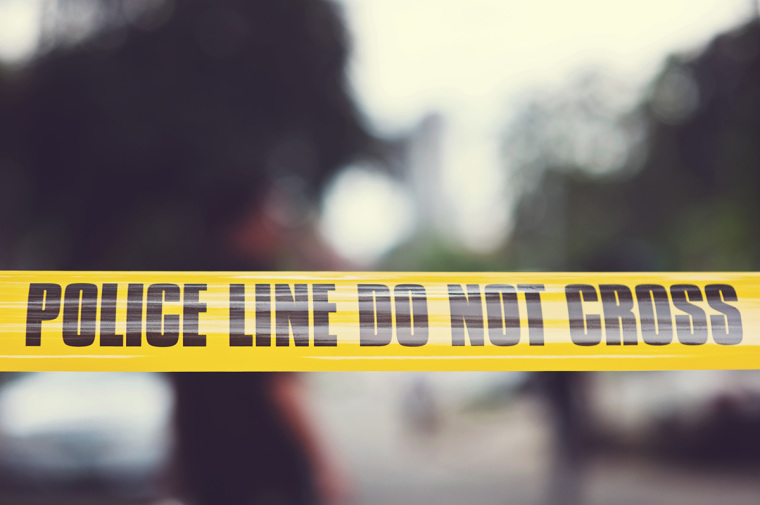 Kiran Kimbrough, a police officer who used a Taser that triggered the death of 62-year-old Johnny Hollman, who served as chairman of the deacon board at The Lively Stones of God Ministries Church in Atlanta, Georgia, in August, has been fired as the minister's family and supporters continue to demand his prosecution.
The decision to fire Kimbrough comes just days after an autopsy report concluded that the deacon's death was a homicide.
Atlanta Police Chief Darin Schierbaum announced in a statement Tuesday that Kimbrough was fired because he violated standard operating procedure when he failed to have a supervisor on the scene prior to proceeding with the physical arrest after the deacon refused to sign a citation after causing an accident.
"Every single person and life in the city of Atlanta matters to me," Schierbaum said. "Part of my job is to assess, evaluate, and adjust how this police department is carrying out its sworn mission to serve and protect the citizens of this city. I understand the difficult and dangerous job that our officers do each and every day throughout the city. I do not arrive at these decisions lightly. Only after a diligent review of all of the facts, while ensuring the due process of our officers, do I arrive at my decision."
The APD previously reported that Hollman's death stemmed from a motor vehicle accident on the night of Aug. 10, at Cunningham Place and Joseph E. Lowery Blvd. in Southwest Atlanta. Investigators say an officer who was later identified as Kimbrough was dispatched to the scene at approximately 11:20 p.m.
After he arrived at the scene, Kimbrough determined that the deacon was at fault for the accident and attempted to issue a traffic citation to him. Hollman, who was reportedly on his way home from a Bible study at his church, became agitated and uncooperative. When Kimbrough then tried to arrest the deacon, a struggle erupted on the scene. After a few minutes of struggling with the deacon, Kimbrough fired his Taser and then placed the 62-year-old in handcuffs with the help of a witness.
Kimbrough later realized that the deacon had become unresponsive after he was placed in handcuffs and called EMS to the scene. Hollman was later taken to Grady Hospital where he was pronounced dead. 
With Kimbrough's firing, Hollman's family and their lawyers are now lobbying Fulton County District Attorney Fani Willis to release the footage from the officer's bodycam showing the moments leading up to the deacon's death.
"We believe that what we witnessed in that five minutes that we were shown was murder, that it was unjustifiable homicide," Mawuli Davis, an attorney for Hollman's family who viewed the footage, told USA TODAY.
Hollman's daughter, Arnitra Hollman, who also saw the video, says she wants the world to see what happened to her father.
"I want it to be known. I want the world to see it," she told the publication.
Kimbrough's attorney, Lance LoRusso, told USA TODAY that his client maintains he did nothing wrong.
"Officer K. Kimbrough vehemently denies any wrongdoing or policy violations in connection with the investigation, detention, and arrest of Mr. Johnny Hollman," LoRusso said. "He will appeal his termination reportedly predicated upon his failure to call for a supervisor when Mr. Hollman refused to sign a lawfully issued citation as he was legally obligated to do."
Free

Religious Freedom Updates

Join thousands of others to get the FREEDOM POST newsletter for free, sent twice a week from The Christian Post.