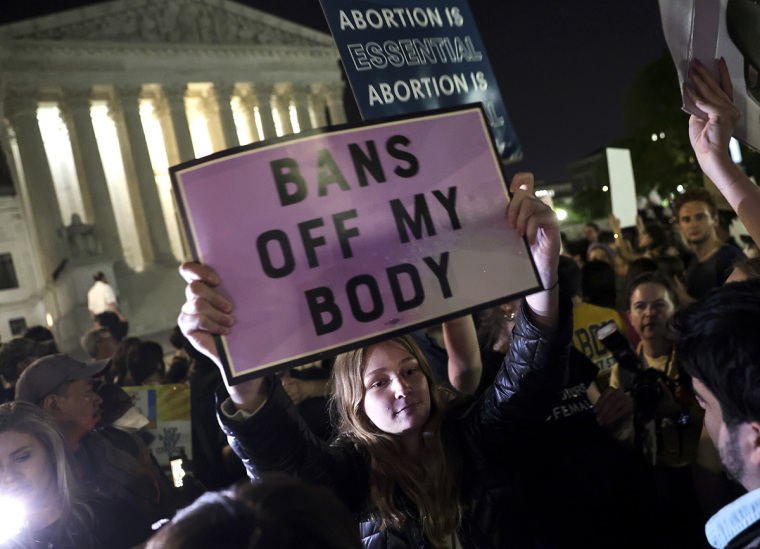 The interim head of the American College of Obstetricians and Gynecologists has taken a position on abortion that a national pro-life organization contends is tantamount to wanting abortion legalized up until the point of birth.   
In a Wednesday Washington Post op-ed, top leaders of the ACOG and the Society of Family Planning called for unrestricted access to abortion.
Christopher M. Zahn, interim chief executive of the ACOG, and Jenni Villavicencio, the interim director of advocacy and public affairs for the Society of Family Planning, wrote the article in response to a Washington Post op-ed published last week co-authored by Susan B. Anthony Pro-Life America President Marjorie Dannenfelser and the former senior counselor to the president during the Trump administration, Kellyanne Conway. 
"Abortion is safe. It improves and saves lives, and it must be available without restrictions, without limitations and without barriers — just as any other critical part of health care," the abortion proponents wrote. 
The ACOG is an organization that produces guidelines for medical professionals, and the Society of Family Planning publishes information about abortion and contraception. 
"In an Informed debate, the truth is what matters, and now we finally hear the truth from the abortion lobby," Dannenfelser, who heads one of the leading pro-life grassroots organizations in the United STates, said in a statement. "So now we take this question of abortion limits to voters and those running for public office." 
The pro-life leader added that Americans are "compassionate" and oppose policies permitting abortions up until the point of birth for any reason. 
Dr. Ingrid Skop, a board-certified OB-GYN who serves as the vice president and director of medical affairs at the pro-life Charlotte Lozier Institute, said that ACOG's statement is "reflective of a discouraging new reality." 
"In ACOG's leadership and the broader medical community, there's no place for dissent on the issue of unlimited abortion for any reason, at any time in pregnancy," the OB-GYN said. 
"We are witnessing, in real time, a vocal, political takeover of a scientific community that represents the most honorable and beautiful profession, responsible for safely bringing new life into the world," she continued. 
Skop also cited studies published by the National Library of Medicine and an international reproductive health journal, Contraception, that found the around 90% of OB-GYNs do not provide abortions. The 2017 study published in the Contraception journal also found that 54% of the OB-GYNs surveyed who do not perform abortions said that they provide abortion referrals, while 35% said that they do not offer abortion referrals.
The American College of Obstetricians and Gynecologists and the Society of Family Planning did not immediately respond to The Christian Post's request for comment.
In Dannenfelser and Conway's article, the pro-life advocates called for Republican candidates to be clear about their stance on abortion and to support a national 15-week abortion ban. The op-ed cited a Cygnal poll that found that 56% of voters support a 15-week federal abortion ban, with exceptions for rape, incest and the life of the mother. 
As Dannenfelser has previously argued, due to the overturn of Roe v. Wade last summer, Republicans cannot ignore abortion and allow their political opponents to frame the narrative. After the November midterm elections, the pro-life leader stated that the reason Republicans didn't see the results they may have been expecting was due to a refusal to discuss their positions on abortion.
Conway and Dannenfelser also instructed Republicans to highlight the work of pro-life pregnancy centers and to champion the Providing for Life Act. The act revises various family support programs, such as increasing child tax benefits and increasing access to free pregnancy and parenting resources. 
"True leaders must take the issue head-on and contrast the compassionate pro-life message that supports both mom and child with the extreme Democratic position," the pro-life advocates wrote. "Otherwise, Republicans will lose this fight." 
Zahn and Villavicencio took issue with Conway and Dannenfelser's op-ed, arguing that it "publish[ed] misleading information about abortion" and "does nothing to advance compassionate, accurate discussions about abortion as an essential part of health care."
Other readers who sent letters to the editor took issue with the poll cited by Conway and Dannenfelser, arguing that it only asked people whether they support a 15-week federal abortion ban or abortion up until the point of birth and believe the poll should have included more questions about gestational limits. 
According to Catholic University researcher Michael New's analysis from February, Gallup polls have consistently asked respondents about the circumstances under which they believe abortion should be legal since the 1990s. 
"In 42 straight Gallup polls between September 1994 and May 2021, a majority of respondents answered that abortion should be either 'legal only in a few circumstances' or 'illegal in all circumstances,'" New wrote. "Combined support for the two most pro-life options in these 42 Gallup polls ranged between 52 percent and 63 percent." 
Free

Religious Freedom Updates

Join thousands of others to get the FREEDOM POST newsletter for free, sent twice a week from The Christian Post.