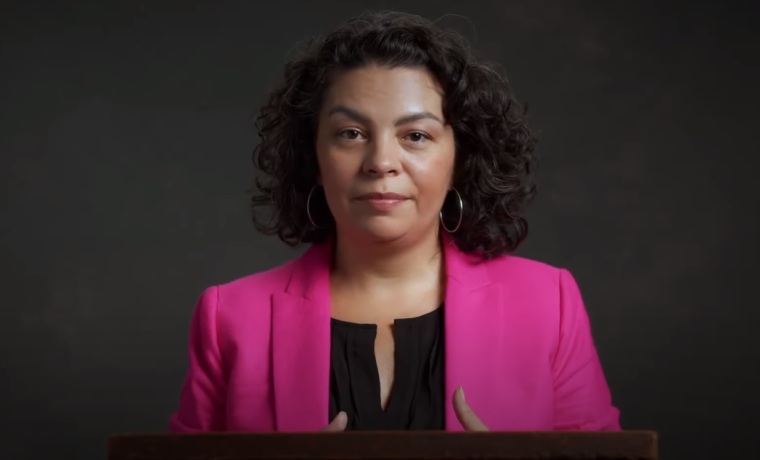 A prominent leader in The Episcopal Church has accused a retired bishop of unwanted physical contact and verbal harassment in an incident that allegedly occurred last year.  
Episcopal Church House of Deputies President Julia Ayala Harris wrote a public letter to church deputies last week accusing an unnamed former bishop of physical and verbal harassment.
Ayala Harris said that shortly after she was elected president in July 2022, the retired bishop "physically overpowered" her and made "inappropriate verbal statements."
Ayala Harris submitted a Title IV complaint under the purview of the Disciplinary Board for Bishops against the retired bishop, while another Episcopal bishop who reportedly witnessed the alleged incident also filed a report, according to Episcopal News Service.
Title IV refers to the section of denomination's bylaws addressing the "ecclesiastical discipline" processes when church leaders are accused of misconduct. 
Ayala Harris told ENS that she didn't feel comfortable publicly naming the accused at this time. 
"Going through the Title IV process this past year was not something I would want anyone to have to endure," Ayala Harris wrote in the letter to the deputies.
"Yet, living through that experience has given me an important perspective that I can apply in my leadership role, and it has renewed my long-lasting commitment to increased safety in our communities."
According to Ayala Harris, there were three reports by two third-party investigators that found the retired bishop "likely violated The Episcopal Church's Title IV canons and New York sexual harassment laws." Meanwhile, a third report stated that the bishop "may have violated restrictions on his ministry."
A church attorney referred the case for a pastoral response instead of discipline, ENS reports. 
"I find this outcome deeply unsettling and feel the referral to be an obvious abuse of discretion by the church attorney," Ayala Harris said.
Episcopal Church Presiding Bishop Michael Curry said in a statement shared by ENS that there are "larger concerns about our mechanisms for accountability" and "the need to live more fully and effectively into the values of Title IV."
Ayala Harris stated that her "motivation for sharing this story stems from a deep love for our church" and that it was "from this place of profound care and concern that I raise important questions about safety and accountability."
"If the president-elect of our House and deputy chair of the Legislative Committee on Sexual Harassment, Sexual Exploitation, and Safeguarding can experience unsafe treatment right at the door of the House of Bishops during the General Convention, then who in our church can truly be safe?" she added.
The accused retired bishop has been removed from serving on various denominational governance bodies and put on restrictive ministry during the Title IV investigation, reported ENS.
In July 2022, lay leader Ayala Harris was elected president of the 80th General Convention of The Episcopal Church, becoming the first Hispanic woman to lead the House of Deputies.
She was elected on the third ballot, beating out four other candidates by receiving 417 votes, or 53% of the 791 votes. She succeeded the Rev. Gay Clark Jennings, who became the first woman to hold the position in 2012. 
"I think that by the election of a young person of color, perhaps this could be the beginning of the church seeing leadership differently," Ayala Harris told The Living Church after her election.
Free

Religious Freedom Updates

Join thousands of others to get the FREEDOM POST newsletter for free, sent twice a week from The Christian Post.