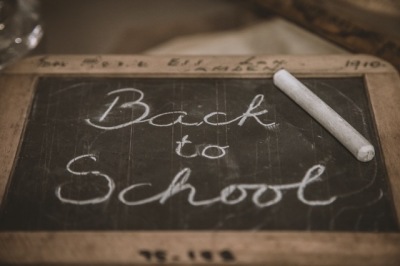 Time was when "back to school" marked an exciting time for families: for children, a great adventure in learning; for high schoolers, a big move toward adulthood; for college students, a whole new world of independence and thinking for themselves.
Things have changed. In many parts of the country, starting kindergarten marks the beginning of a decades-long gauntlet, with vulnerable children dodging everything from the influence of propagandistic curricula to the agendas of woke teachers and administrators bent on promoting radical ideologies.
Worse, families increasingly face those threats alone, betrayed by government officials determined to separate children from the authority and beliefs of their parents — and to deny them the constitutional protections of free speech and religious expression.
Three recent legal cases offer snapshots of what's happening on campuses all over America:
Liam Morrison, a seventh-grader in Middleborough, Massachusetts, was sent home from school for declining to change out of a T-shirt that said, "There are only two genders." Liam wore his shirt in response to administrators' full-court press of their own position on transgender issues — including schoolwide "Pride" events and frequent expressions of pro-LGBT positions in classroom discussion and messages posted around campus.
When the school censored his T-shirt, Liam came back later with a second one: "There are censored genders." They tried to send him home with that one, too.
Liam's family then sued Middleborough for enforcing school policies that infringe on his First Amendment free speech rights. (School officials admit that their policies allow students who agree with them to speak their views freely; only those who disagree with them are silenced.) A lower court ruled against Liam; the family has appealed that decision.
Lindsay Barr was a highly respected substitute teacher in Georgia's Bryan County school district, until she expressed concerns, as a mother of three, over drawings in a LGBT picture book presented to young students — including her own — during one elementary school's library read-aloud program. The district retaliated by firing her.
That kind of abrupt termination creates an atmosphere of fear, sending a message that criticizing school officials' views on cultural or political issues brings consequences. Which is, of course, exactly the message the school wants to send. But Ms. Barr filed a federal lawsuit against the school district. That prompted a settlement in which the school district agreed to give Lindsey her job back, issued a public statement of regret for having fired her, and paid attorneys' fees and damages. 
Blake Allen was a 14-year-old student at a high school in Burlington, Vermont last fall, playing on the girls' volleyball team. A male student who identifies as female and plays on the team walked into the locker room where Blake's teammates were changing clothes. Many of the girls were upset, as were their parents, who complained to school officials.
Administrators told the parents that the male student was perfectly free to use the locker room while the girls were undressing or showering; any girls who felt uncomfortable could use the single-stall restroom nearby. The next day, when Blake told three classmates about the "dude" who'd walked in on the team, the same officials accused her of harassment and bullying — even though the male student wasn't even in the room.
As a result, the entire girls' team was banned from using the locker room … while Blake was suspended, pending her participation in a "restorative circle" with the school's "Equity Coordinator" and her submission of a "reflective essay." Blake's father — a soccer coach at a district middle school — responded to a local news channel's Facebook article on the incident, referring to the male student as a boy. He was promptly suspended without pay for the rest of the season, for "misgendering" the student.
The Allens filed a federal lawsuit against the district, accusing administrators of violating their free speech rights under the constitution. The Allens recently settled the case after the school rescinded Blake's punishment and agreed to reinstate Travis as soccer coach and pay attorneys' fees and damages.
Three cases; three families penalized simply for speaking their personal beliefs. That's a pervasive danger on America's campuses today — a threat not only to our children, but to the parents who dare to speak up for them.
As a parent, you have options. Private and charter schools are more available than ever in many areas, and school voucher programs make them more affordable than they've been before. Homeschooling is also a possibility, with expanding resources for students of all ages.
A growing number of state legislatures are passing or considering bills that would give parents greater freedom in choosing the school their children will attend. If you're concerned with the districts and programs in your area, check out what your legislators are doing — or are willing to do. And consider encouraging their best efforts by signing the Promise to America's Parents.
But the most important decision any parent can make is to stand up in support of your children, and in opposition to what's going on in their classrooms. Contact the teacher. Call the principal. Attend the board meetings.
Seeing you do that may offer your children the best civics lesson they'll ever learn — in or out of a classroom. The only sure way to protect our most crucial freedoms is to exercise them.
Tyson Langhofer is senior counsel and director of the ADF Center for Academic Freedom at Alliance Defending Freedom (@ADFLegal), which represents the plaintiffs in all three of the aforementioned cases.
Free

Religious Freedom Updates

Join thousands of others to get the FREEDOM POST newsletter for free, sent twice a week from The Christian Post.