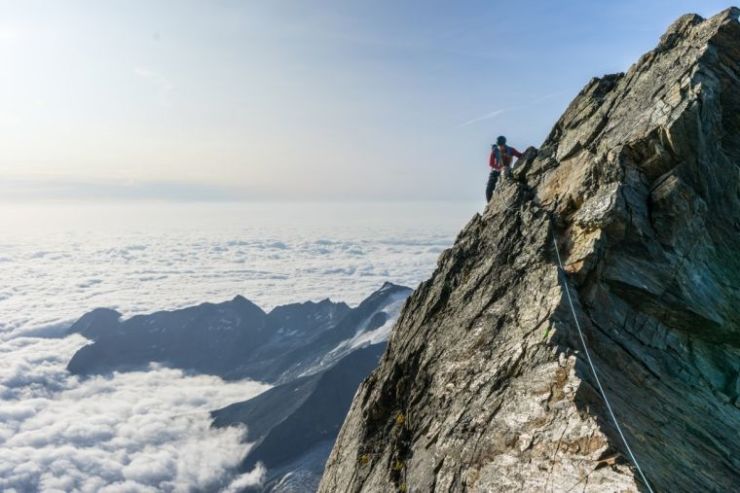 The possibilities with God are limitless. Yet we can often limit God due to our human thinking.
Jesus looked at them and said, "With man this is impossible, but with God all things are possible." (Matthew 19:26)
We first must dare to imagine the endless possibilities with God, we must be brave to dream with our creator and let Him expand our mind.
We can often limit ourselves, others, our families, our futures because of small thinking.
Dream big, dream again, dream with Him
This is not a call to go out and do irresponsible things in our own strength but rather to sit quietly and allow the Holy Spirit to breathe new life into us and allow new God dreams to be birthed within our spirit. Then we are to be brave enough to start taking the steps toward His amazing dreams and plan he has for each one of us.
"Do not be conformed to this world but be transformed by the renewing of your mind." (romans 12:1a)
When our minds are transformed the scripture then reads, "Then you will be able to test and approve what God's will is-his good, pleasing and perfect will." (Romans 12:1b)
I admit sometimes it can be difficult to allow yourself to dream big again if you have experienced discouragements. A previous dream might not have happened for us (yet!) or we might have experienced setbacks and failures and negativity from others. We may feel defeated, too old, too young, too set in our routine, too stuck, too cynical, or doubtful.
This is when we must guard our heart and decide to put our trust in God and not in ourselves or in others.
"Trust in the Lord with all your heart and lean not on your own understanding, acknowledge him in all your ways and he will make your path straight." (Proverbs 3:5-6)
Facing fear
A major factor in holding us back in life and realising our God-given potential is fear.
Fear of the unknown, fear of failure, fear of what others think, fear of loss, fear of rejection, fear of lack. Fear, fear, fear!
There is no fear in love. But perfect love drives out fear because fear has to do with punishment. The one who fears is not made perfect in love." (1 John 4:18)
If we are experiencing fear, we need to constantly return to the Father and be filled with His perfect love.
God has a good plan for our lives, a plan to prosper us and not to harm us (see Jeremiah 29:11).
I pray we can start to be bold in dreaming big with Him and being brave to take the steps He wants us to take.
Republished from Christian Today UK.