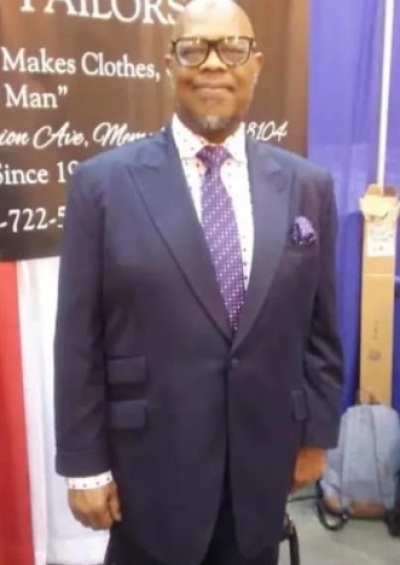 A longtime Tennessee pastor who led a Baptist congregation for more than 30 years was killed in a one-vehicle car accident over the weekend.
Brian E. Bartlett Sr., pastor at Lake Grove Missionary Baptist Church, died in an automobile crash at an intersection in Memphis on Saturday evening, according to authorities.
Greater Lakeview Baptist Church, another Missionary Baptist congregation based in Memphis, released a statement that they were "heartbroken by the news of the loss of our good friend, neighbor and Brother in Christ Pastor Brian Bartlett Sr. of the Lake Grove Baptist Church."
"Bartlett was a preacher's pastor mentoring and providing preaching opportunities for countless ministers throughout the Metro Memphis Area. He was a faithful servant of the Lord and will be sadly missed," stated the church.
"We extend our deepest sympathy to his family and we want you to know that we are praying for you during your hour of bereavement. May God comfort your minds & hearts during this time."
The Rev. Walter Womack, a longtime friend of Bartlett, told Fox 13 that he speculated the accident had to do with Bartlett overseeing a delayed delivery of new furniture to his office.
Pastor Reginald Boyce Sr. of Riverside Missionary Baptist Church of Memphis, told Action News 5 that Bartlett was "an amazing guy" who served as an important community leader.
"He loved that community, he loved that church, he loved his people," said Boyce. "He was a major advocate. You would find him at town hall meetings. You'll find him on the frontlines of any major social justice issues."
"He believed in the Whitehaven area. He believed in Westwood and Walker Homes … someone that was real, someone that was authentic, someone that was genuinely loving, and who was generous."
Cortney Richardson, a member of Lake Grove Baptist, told Action News 5 that Bartlett was both his "first pastor" and his "childhood pastor" who always "was there" during his lifetime.
In addition to his duty as pastor, Bartlett also served a three-year term from 2013 to 2016 as moderator of the Whitehaven District Association, an organization that coordinates efforts among historically black Baptist churches in the Memphis area.
"He has a vision to go beyond the African-American Baptist Churches to become more inclusive," explained the District website. "To accomplish this, he works in the community and offers resources to educate groups on the works of the Whitehaven District Association and learn more about Christ."
Free

Religious Freedom Updates

Join thousands of others to get the FREEDOM POST newsletter for free, sent twice a week from The Christian Post.