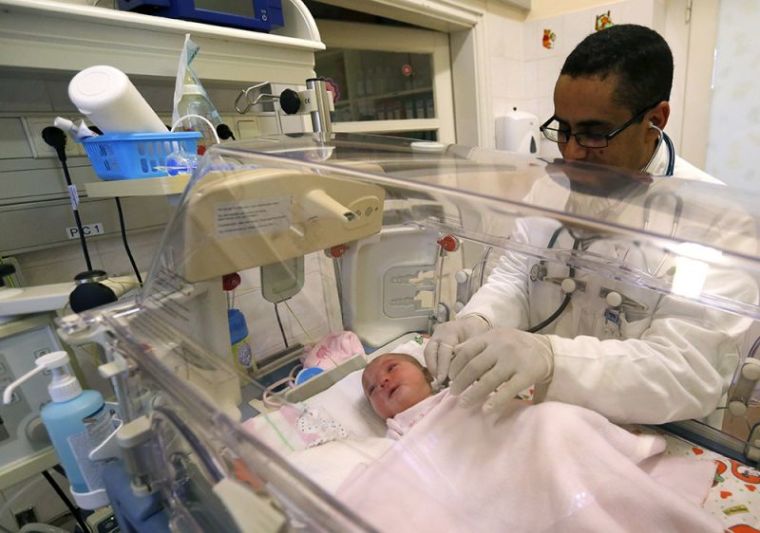 Muslim and Jewish groups have filed a legal brief expressing concern about a Michigan law that might be used to force a Christian healthcare provider to hire people outside of their faith.  
Christian Healthcare Centers, Inc., a network of Christian medical professionals based in Grand Rapids that sued Michigan Attorney General Dana Nessel and other officials last year, is appealing a lower court decision against them.
The Jewish Coalition for Religious Liberty and the Islam and Religious Freedom Action Team of the Religious Freedom Institute filed a brief last week that, while not in favor of either party in the lawsuit, nevertheless expressed concern about faith-based groups being compelled to hire those outside their belief system.
The groups argued in their brief that an exemption to civil rights law allowing religious nonprofits to only hire fellow believers "serves significant constitutional interests by deferring to religious organizations' own determination of which roles and responsibilities are so tied to the group's religious mission that they may be filled only by fellow believers."
"Properly applied, the exemption preserves the autonomy of religious groups; recognizes and respects their unique knowledge of and expertise in their religious beliefs, missions, motivations, and practices; preserves the free exercise rights of religious groups; and prevents state entanglement with religious groups and doctrines," read the brief.
"The alternative proffered by the defendants in this appeal—a discretionary exemption scheme that starts with a burdensome application process and ends by hoping that a bureaucrat will deign to dole out an exemption—does not alleviate amici's concerns. Rather, it exacerbates them, raises significant entanglement concerns, and shows that the state regime is not a neutral and generally applicable law."
The brief claims that an "absence of a robust coreligionist exemption would have a disproportionate and especially deleterious effect on minority faiths and unfamiliar faith groups."
In July 2022, the Michigan Supreme Court ruled 5-2 in Rouch World LLC et al. v Michigan Department of Civil Rights et al., that a state ban on sex discrimination, as found in the Elliott-Larsen Civil Rights Act, includes a ban on discrimination on the basis of sexual orientation.
In August of last year, CHC filed a lawsuit against Nessel and other state government officials in the U.S. District Court for the Western District of Michigan partly in response to the state Supreme Court decision.
The lawsuit also came in response to Nessel having argued that sex discrimination should include discrimination on the basis of gender identity and sexual orientation.
CHC was being represented by the Alliance Defending Freedom, a conservative legal group that has successfully argued First Amendment cases before the United States Supreme Court.
According to their suit, Michigan's civil rights law was being interpreted to include sexual orientation and gender identity, which would require the nonprofit to, among other things, hire non-Christians and engage in cosmetic sex-change surgeries.
"Under the guise of stopping discrimination, the law discriminates against religious organizations, requiring them to forfeit their religious character and hire people who do not share their faith," stated the complaint.
In March, however, U.S. District Judge Jane Beckering dismissed the case, arguing that the plaintiffs lacked standing to sue and that the state civil rights law does not harm them.
"This ruling also recognizes that a plaintiff cannot bring speculative claims unsupported by any facts," said Nessel in a statement back in March.
"I am pleased that Judge Beckering recognized that the ELCRA and the Equal Accommodations Act already provide for the consideration of religious freedoms when assessing discrimination claims."
Beckering issued a memorandum opinion and order in August denying reconsideration of the lawsuit, arguing in part that Michigan civil rights law "continues to provide for consideration of religious freedom."
"This Court previously concluded that Christian Healthcare had not plausibly alleged facts demonstrating standing, and Christian Healthcare's post-Judgment submissions do not support the conclusion that the Court and the parties were misled by a palpable defect or that a different disposition of this case must result," wrote Beckering.
Free

Religious Freedom Updates

Join thousands of others to get the FREEDOM POST newsletter for free, sent twice a week from The Christian Post.