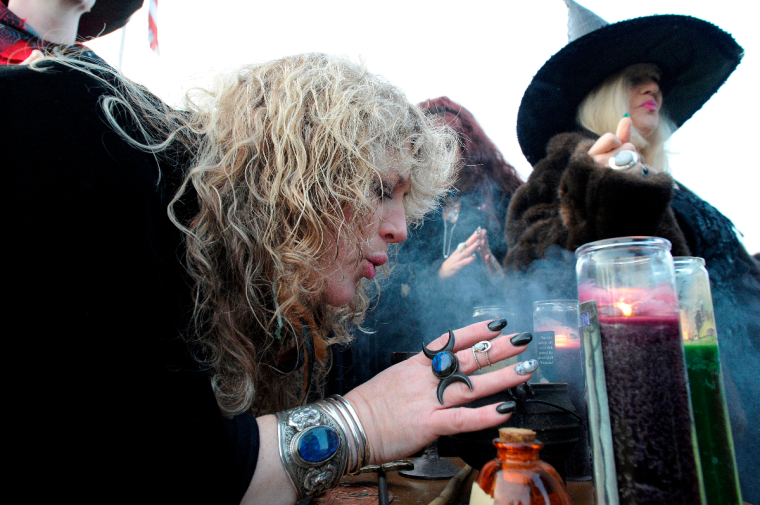 Scripture is more than clear: evil is real. But what does that mean — and how can it impact human hearts, minds and souls?
There's much discussion and debate about evil in our world today. A comprehensive look at the Old and New Testaments tells us this is nothing new, as Jesus and the Apostles dealt with the demonic throughout Scripture.
As culture relishes in these themes this Halloween, let's look at six stunning stories of heart change and transformation. The individuals in these accounts are former satanists, psychics, witches and individuals who dabbled in the occult, experienced chaos — and found Jesus.
Here are their stories:
1. Demon-possessed woman's wild story of chaos and healing
Amy Stamatis was a healthy nurse, wife and mother — until one day, something bizarre unfolded.
"I told my husband I think I'm having a nervous breakdown," she told "The Playing With Fire Podcast." "I was doing some really crazy things. They ended up putting me in a psychiatric hospital … doctors said, 'We've never seen anything like this.'"
Overtaken by sudden suicidal inclinations, Amy dropped herself out of a two-story window and nearly died. But it was a stranger who, under prompting from God, helped heal her.
Now, Amy is sharing her testimony:
Free

Religious Freedom Updates

Join thousands of others to get the FREEDOM POST newsletter for free, sent twice a week from The Christian Post.