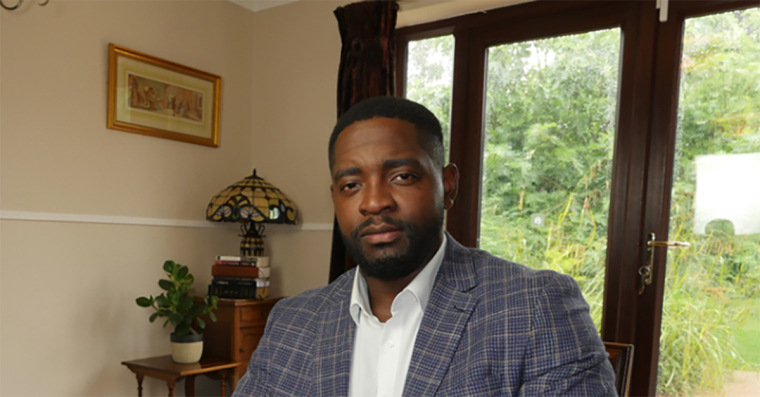 A local councilmember in Britain, King Lawal, has been reinstated to his former position at North Northamptonshire Unitary Council after a suspension lasting several months for a tweet he posted that called pride "a sin, not a virtue," based on his Christian beliefs.
Lawal's tweet, dated June 29, drew the ire of the Conservative Party and led to immediate punitive actions, according to the rights group Christian Concern, which says Lawal, 31, was reinstated during a full council meeting last week.
"The tweet was an expression of my Christian faith by quoting passages from the Bible. This was an exercise in free speech," he was quoted as saying at the meeting, where he was invited to make a statement. "My intention in posting the tweet was not to cause harassment, alarm, or distress to any person or persons."
Supported by the Christian Legal Centre, the legal arm of Christian Concern, Lawal had instructed lawyers to prepare legal action alleging multiple violations of his rights to freedom of speech and freedom of religion. Following his reinstatement, Lawal expressed relief but emphasized the perilous state of free speech in the U.K., especially concerning religious and moral viewpoints.
"As the only black councillor in the whole of Northamptonshire, I know what it is like to be in the minority, and I would never discriminate against anyone," Lawal said. "How I have been treated is really troubling for a democratic society."
Lawal called on the Conservative Campaign Headquarters to support him, describing the ordeal as "horrific" for him and his family. He also called on other organizations that had revoked his positions to apologize for their actions. 
The Conservative Campaign Headquarters in Westminster exerted significant pressure on the local council, resulting in Lawal losing his position as Chair of the Health Scrutiny Committee, vice-chair of the Scrutiny Management Board, and other roles.
Adding to the controversy were the punitive measures that followed. Lawal received warnings of a potential police investigation for hate crimes and a contractual ultimatum from a local authority. The ultimatum was straightforward: resign from his family business or see a substantial contract revoked. Unable to withstand the pressure, Lawal resigned from the company he had helped to build.
He was further removed as a trustee for an organization focused on children's access to green spaces and was banned from holding local surgeries at the public library.
In August, another Conservative council member, Anthony Stevens, was arrested for tweeting support for Lawal and criticizing the police's role in the case, deepening the sense that freedom of speech is under siege. 
Andrea Williams, the chief executive of the Christian Legal Centre, characterized the case as "viewpoint discrimination against a standard expression of Christian belief." She vowed to continue supporting Lawal until "his reputation and all his public positions are fully restored."
Lawal's tweet had followed threads that revealed lewd behaviors at LGBT pride events, which he deemed unacceptable, especially in the presence of children. His subsequent clarifications, citing biblical teachings on sin that include not just homosexuality but also lying, stealing and gossip, did little to quell the controversy.
Free

Religious Freedom Updates

Join thousands of others to get the FREEDOM POST newsletter for free, sent twice a week from The Christian Post.