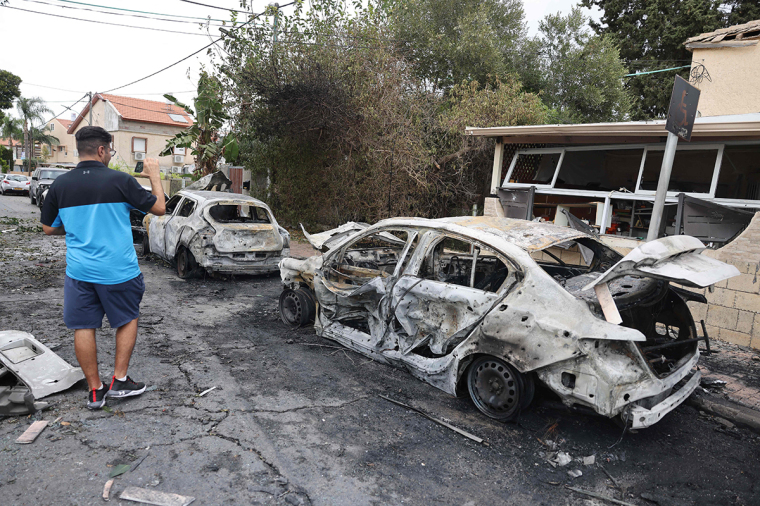 One hundred Jewish orphans who initially escaped to Israel at the height of the war in Ukraine were forced to flee again for their safety as Hamas fired rockets into Israel after launching its Oct. 7 assault on civilian communities near the Gaza border.
The orphans are aided by the International Fellowship of Christians and Jews, which provides humanitarian care for Jewish people and seeks to create a greater understanding between Christians and Jews. 
Last year, IFCJ worked alongside one of its partners, an organization called Chabad, to evacuate the 100 Jewish orphans from the Ukrainian city of Zhytomyr after Russia invaded the Eastern European nation.
IFCJ President Yael Eckstein told The Christian Post that Chabad secured passports for the children. After a weeklong voyage, the orphans arrived in Israel and settled in a facility in Ashkelon, a city near the Gaza border in Israel, which came under Hamas rocket fire. The Hamas attack, which targeted several communities near the border with Gaza, resulted in the deaths of around 1,400 civilians and over 200 kidnapped.
Eckstein explained to The Christian Post that it became necessary to move the orphans again.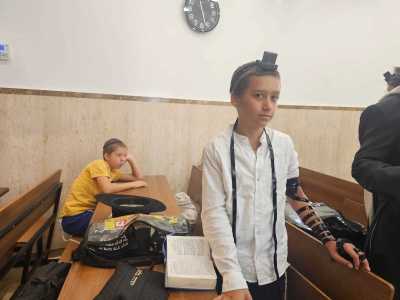 "First, we found a place for them to go, which is to this other orphanage in Central Israel," she said. "And then, we worked with the home front command to say we wanted to evacuate them. And it took a day until they let us. For the first day, they said, 'It's not safe to be on the road.'"
After IFCJ was informed that it was safe to move, the children were evacuated from Ashkelon to the Ohr Simcha Children's Home as rockets fell from the sky. The ride there took around an hour, but for many of the children, ages 1 to 17, it felt much longer, Eckstein said.
Whether the orphans will remain at the location in Central Israel depends on how long the current war lasts.
At the orphanage where the children currently reside, the kids live in family units, and while IFCJ ensures they have food, the Israeli government covers the cost. 
In the units at the orphanage, 13 orphans live with a mother and father and their biological children in a familial environment. Eckstein said that the IFCJ remains in contact with the children to ensure they have what they need. 
"It's this bittersweet reality," Eckstein said." On one hand, these children have been through so much, two wars where, once again, the Jewish people are running for their lives."
"But on the other hand, this is what makes this war so different," she added, emphasizing part of IFCJ's mission to build bridges between Christians and Jews.
Eckstein noted that anti-Semitism has existed for years and that there have always been those who have sought to destroy the Jewish people for various reasons. Only this time, during what she described as the darkest time for the Jewish State, she noticed how a multitude of Christians are praying and standing with Israel.
"But I believe it's part of a prophetic reality where finally, finally, finally, Jews and Christians are not only friends, not only praying for each other and appreciating each other, but in this strategic relationship, realizing we're in the boat together; there is Judeo-Christian values," Eckstein said. 
"The haters of Jews are also the haters of Christians, and the best way to face this is together," she added. 
IFCJ also operates a program that delivers food to 17,000 of the poorest elderly people in Israel. Following the Oct. 7 attack, the organization called every elderly person to check-in. The first two calls were made to people who had been killed. In some cases, the caregiver a senior citizen depended on had been killed. 
Thanks to volunteers and partners willing to bring food or medicine to elderly people and others in bomb shelters, IFCJ was able to provide support to those in southern Israel.
The organization was on the ground within 24 hours of Hamas' attack. While providing support, however, Eckstein also revealed that Hamas has killed or taken captive some of IFCJ's partners.
IFCJ also distributes food through the 20 soup kitchens it has on the ground and through its partnership with organizations such as Super Sal (also known as Shufersal), one of the largest supermarket chains in Israel. IFCJ partners with the retail chain for food deliveries to provide an immediate response within each Israeli city.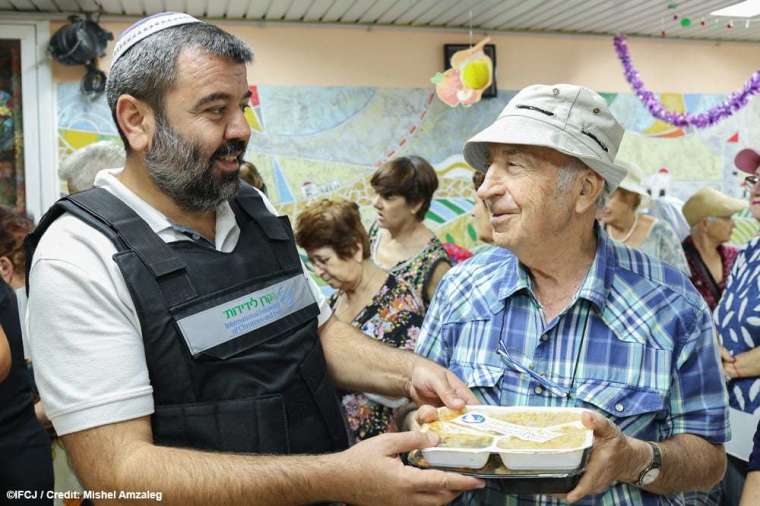 The interfaith organization also partners with national and local governments and nonprofits by creating new programs. For example, Eckstein said that in partnership with one nonprofit, IFCJ helped create a new program that involves collecting leftover vegetables and then turning them into a soup and delivering the meals to elderly people in the winter. 
In terms of funding, at the time of the interview, Eckstein said that IFCJ had approved $15 million in funding toward aid until the end of the month. On the same day, the organization received a $200,000 anonymous donation. 
On Oct. 15, IFCJ had previously approved $5 million in aid for various initiatives, including purchasing 1,000 flak jackets for security personnel and distributing more than $500,000 to the families of Israel Defense Forces personnel injured in combat.
Eckstein said that the amount of help IFCJ has received has been "historic." She said Christians have donated what they have to support meals going to bomb shelters, while some wealthier donors have contributed larger amounts. 
"So it has been historic on all fronts," Eckstein said. "Historic needs, historic hardships, and also historic giving and love and outreach."
Free

Religious Freedom Updates

Join thousands of others to get the FREEDOM POST newsletter for free, sent twice a week from The Christian Post.