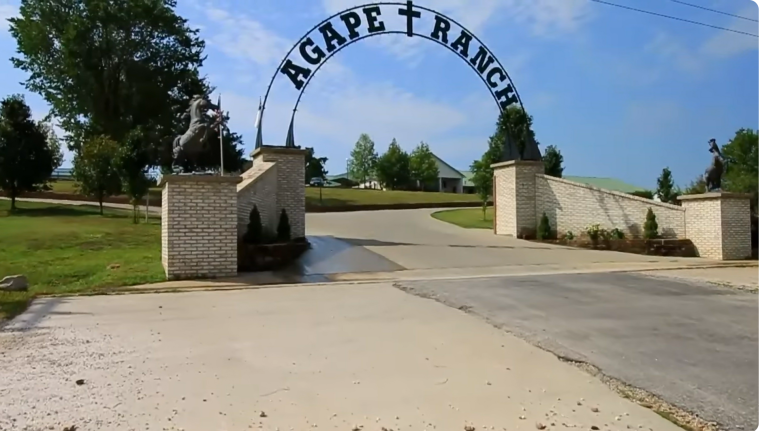 An Idaho mother who says she trusted a now-shuttered Christian boarding school in Missouri to rehabilitate her son struggling with behavioral issues has filed a federal lawsuit alleging the abuse and brutal gang rape by staff members he suffered at the school caused his early death last year at the age of 29.
The mother, Kathleen Britt, said in court documents cited by The Springfield News-Leader that she sent her late son, Jason Britt, to the Agape Boarding School in Stockton, Missouri, in 2009 so he could experience a "safe, kind and Christian environment free from drugs and alcohol."
What Jason Britt experienced was something like "a concentration camp or torture colony cloaked in the guise of religion," the court documents state.
In an interview with The Kansas City Star when he was 27, Jason Britt told the publication that only months after he arrived at the school as a 16-year-old, several staff members held him face down on the floor while three members of the group took turns raping him with a broomstick.
"The best way I can describe it is like a group of savages going after their prey," he said. "I think it was just evil. I think they were trying to humiliate me in a way that I wouldn't recover from, that would break my spirit."
Prior to the school being shut down earlier this year, Jason Britt claimed students at the school would remain in danger if authorities did not act to address the abuse.
"If they don't take this seriously, a lot of kids are going to end up right when they turn into an adult being incredibly messed up psychologically," he told The Star. "It's been a battle for me for 10 years, and it's still a battle every day."
After removing her son from the school about a year after he began attending, Kathleen Britt said he turned to weightlifting and abused steroids to ensure he wouldn't experience abuse similar to what he suffered at the school again.
That move compounded his physical and mental health issues stemming from the abuse he suffered at the school, including PTSD.
Jason Britt died in February 2022 from organ failure triggered by his steroid use.
The lawsuit contends that even before Jason Britt left Idaho, Agape staffers showed up at his then-girlfriend's home in 2009 in the middle of the night and zip-tied his hands before shuttling him away to the airport. When he got to Agape, they shaved his head.
Among those named in the lawsuit are the school's former dean of students, Julio Sandoval, several staff members, and Cedar County Sheriff James "Jimbob" McCrary.
Kathleen Britt alleges that after she became aware of the abuse at the school, she alerted the sheriff in Cedar County, where the school is located, but officials failed to act, even when boys would run away from the school and complain to police.
More than a dozen other former students have already settled lawsuits alleging they were abused at the school. But when it closed in January this year, Bryan Clemensen, Agape's former director, said they closed due to a "lack of financial resources."
"For the past 30 years Agape Boarding School has provided over 6,000 boys with an opportunity to get their life back on track and toward a bright future," he said in a press release.
"Agape has made the decision to stop providing services to the boys in its care effective January 20, 2023. Agape's focus is on getting the boys who remain in the program safely transitioned to their parents or to foster care, other group homes or residential programs. Agape's decision to close is voluntary and solely due to the lack of financial resources to continue caring for the boys."
Representatives for the shuttered school did not immediately respond when contacted for comment by The Christian Post on Wednesday.
Rebecca Randles, Kathleen Britt's attorney, told KMBC that the abuse carried out by school staffers on students is some of the "worst things I've ever heard."
"[A]nd I've done sexual abuse cases for 30 years," Randles said. "His [Jason's] choices were self-destructive choices from the time he left Agape, and those choices led to his death."
Free

Religious Freedom Updates

Join thousands of others to get the FREEDOM POST newsletter for free, sent twice a week from The Christian Post.