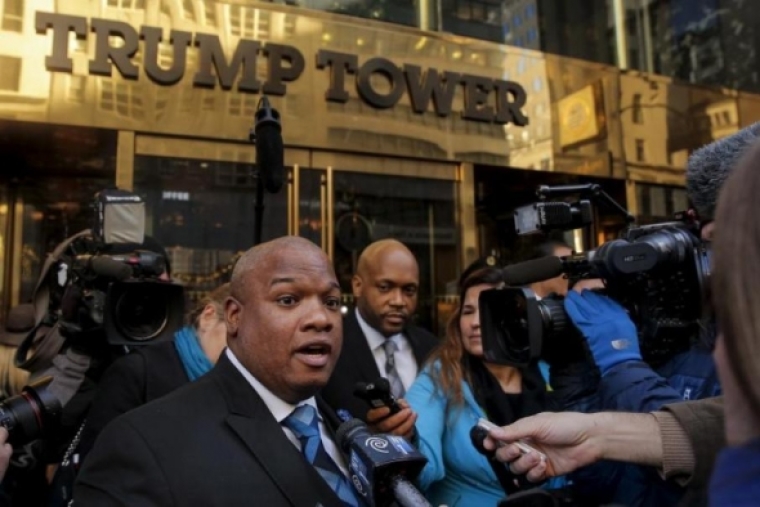 One-time surrogate for former President Donald Trump, Pastor Mark Burns, who admitted in 2016 that he lied about his military service and his educational achievements, announced plans to open a $200-per-month Christian military school in the next academic year to fight the influence of the "woke" agenda in American public schools.
and he wants parents to wear the school's uniform to show their support.
"In response to the growing influence of the 'woke' agenda in American public schools, I am proud to announce the upcoming establishment of BURNS MILITARY CHRISTIAN ACADEMY in Easley, SC, slated for the 2024-25 academic year," Burns, who is co-founder and CEO of The NOW Television Network, announced on Facebook earlier this month.
"Our mission is to provide an affordable, pro-American education with a strong emphasis on biblical teachings, and to create an environment where children can learn and grow without the need for discipline or court-ordered attendance. This school is not designed for children who have discipline issues. Our goal is to keep our rates extremely low at $200 per month per student," Burns added.
"Our school aims to instill good morals and a love for our country in our students while ensuring that they are not exposed to LGBTQ, CRT, or 'woke' teachings. We believe that our children are more than capable of making their own decisions and that they deserve a safe and nurturing environment to thrive in."
Burns, who also leads the Harvest Praise and Worship Center in Easley, South Carolina, was called out by CNN in 2016 for stating on his church's website that he had a Bachelor of Science degree and served six years in the Army Reserve when neither of those things was true.
The South Carolina pastor was never in the Army Reserve but did serve in the South Carolina National Guard, from which he was discharged in 2008, CNN said. And while he started a bachelor's degree at North Greenville University, he later admitted to the cable news network that he never finished it.
"We plan to have our students wear a military-inspired uniform, akin to those worn by cadets at WestPoint and VMI (Virginia Military Institute). We also encourage parents, grandparents, and mentors to participate by wearing the uniform, fostering a sense of community and support," Burns said of the idea for his new school, which will use the Abeka Curriculum used by many Christian schools and homeschoolers.
Burns further noted that he is working with former national security adviser to Trump, Michael Flynn, and other donors to get uniforms for students at no cost to parents.
It was unclear Monday how much interest Burns has received so far for his school plan but a private group on Facebook about it had 55 members as of Tuesday evening.
Free

Religious Freedom Updates

Join thousands of others to get the FREEDOM POST newsletter for free, sent twice a week from The Christian Post.