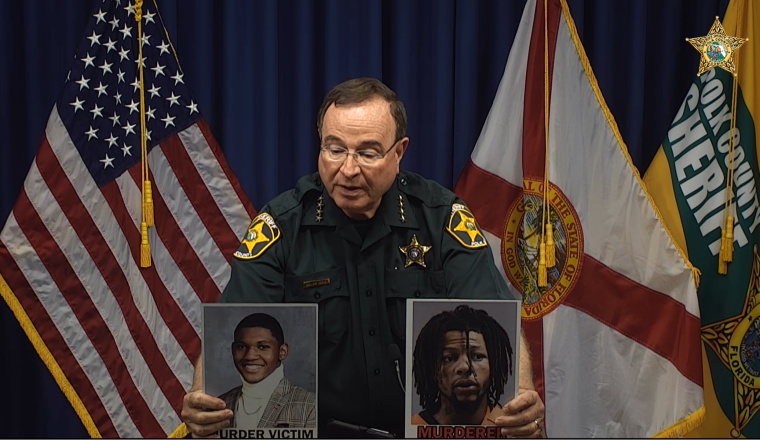 A Florida pastor's son, whom local police called a "solid, good young man" with no criminal record, was found murdered "in cold blood" in the parking lot of his father's church where he worked after a confrontation with a known gang member with 11 felony arrests and six misdemeanor arrests early Sunday morning.
At a press conference Monday, Polk County Sheriff Grady Judd identified the victim as  20-year-old Roderick Wilson Jr., whose father, Roderick Wilson Sr., is a pastor at the Pentecostal Church of God in Winter Haven.
The man who police suspect of murdering Wilson Jr. "in cold blood" is 22-year-old Taquion "Quan" Cotton, who is in police custody on charges of first-degree murder, kidnapping and other crimes, Judd said.
Judd said the first 911 call about Wilson Jr.'s murder came in at 1:47 a.m. local time on Sunday, but investigators believe that pastor's son was murdered at about at around 12:51 a.m.
"We know that Taquion Cotton, who's 22, who's our murderer, drove up to the church and they had an initial confrontation out in the street where there was some pushing and talking, and Roderick pulled his jacket off. And then Quan drove away. Then we have video that shows that Quan drove back. And in the parking lot of the church, he and Wilson had further words, and he shot and killed Roderick," Judd said.
The sheriff said the body of the pastor's son lay in the parking lot for about one hour before a good Samaritan drove by and noticed he was lying in a pool of blood.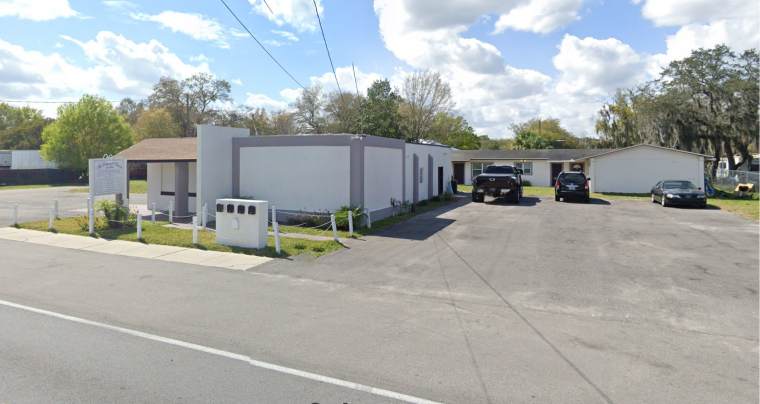 "Let me tell you about Roderick for a minute. He's a good kid, no criminal history at all. He works at the church, working for his dad in the church. And he's solid. He's just a solid young man. And I think this picture of him, and this picture of Quan compares and contrasts," Judd said before highlighting Cotton's list of 17 criminal charges.
"He shoots and kills this young man. This solid, good young man," Judd lamented.
He said detectives have already identified the vehicle Cotton drove to carry out the attack on the pastor's son and noted how Cotton's mother helped police find him and even helped them physically restrain him after discovering her son had fatally shot someone.
"I want to compliment Quan's mother. She was totally cooperative with us. She gave us leads on where we might find Quan," Judd said.
Judd said when they first located Cotton not far from the murder scene he tried to escape and kidnapped a woman at her house in a bid to escape arrest. They were eventually able to arrest him, but he bit his mother as officers wrestled to take him into custody.
"He made admissions to us. That's right. Quon did not give us a full confession, but he made incriminating statements to us. We still need to talk to witnesses. We know there were several cars that drove by while Quan and Roderick were having their original disagreement and shoving match. And then others drove by later, we want to talk to those witnesses," Judd stated.
The sheriff said his investigators are still trying to locate the gun used in the shooting which has a street value of about $300. He offered to pay $5,000 for the gun if investigators are able to successfully match it to the crime.
"Once we confirm that you've given us the actual firearm that Quan used to shoot this good young man to death in his daddy's church parking lot in the middle of the night, you'll get your money. And we'll have the gun," Judd said.
"It's important to understand, as it was explained to us that Roderick was a Christian boy. And he loved the Lord. Now, unfortunately, he got to see the Lord face to face a lot sooner than I'm sure he wanted to or should have. But we have to bring justice throughout our system, to the Roderick Wilson Jr. family," he added.
Judd further noted that there is no evidence showing the pastor's son knew Cotton prior to the fatal encounter on Sunday.
Reacting to her son's murder on Monday, Wilson Jr.'s mother, Emily Pringle, noted in a post on Facebook that she was heartbroken.
"I never imagined that I would have to make a post like this, I am so heartbroken after receiving a call early Sunday morning that someone had taken your life. … Son I will never ever be ok, this is so unfair!!!" she said. "You were the sweetest child, you loved us all unconditionally, I just don't understand at all."
Free

Religious Freedom Updates

Join thousands of others to get the FREEDOM POST newsletter for free, sent twice a week from The Christian Post.