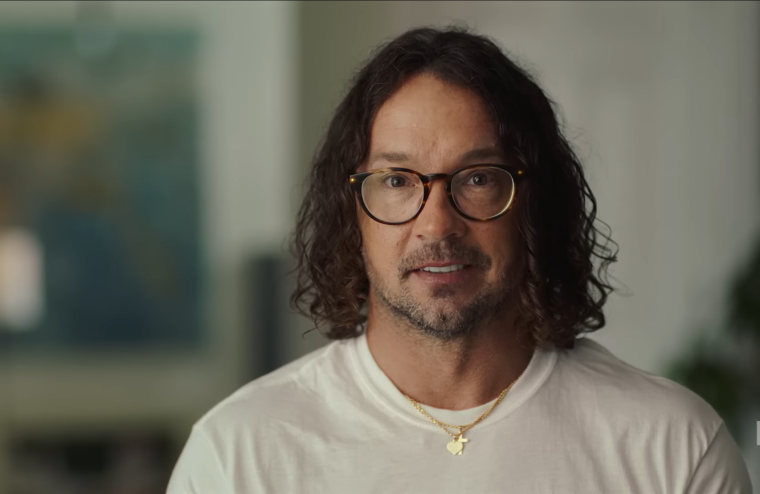 Former Hillsong NYC Pastor Carl Lentz took to social media recently to express gratitude for his wife's decision to stay with him despite his adultery, honoring her during her birthday week. 
Lentz, 44, took to Instagram Saturday to wish his wife, Laura, a happy "birthday week" and thank her for sticking by him.
The post, accompanied by a heart in the caption, included a black-and-white picture of Laura Lentz followed by a lengthy statement that spanned across four different pictures.
"Happy 45th birthday WEEK Laura Lentz," he wrote. "To watch my wife weather these storms of life in the past few years has been inspiring. It would have been so easy and understandable for her to have walked out and ended our marriage. Yet she chose the harder road. The one that has included so much pain as she has had to endure the consequences of my decisions."
While Lentz did not explicitly identify the "decisions" he mentioned, he repeatedly referenced "addictive patterns and sin" in the post.
Three years ago, Lentz announced after being fired from Hillsong that he was unfaithful in his marriage. After Lentz's announcement, a Muslim New York City designer named Ranin Karim publicly declared that she had an affair with the megachurch pastor. A former nanny also accused him of sexual misconduct. 
Lentz staunchly defended his wife's character in his birthday week post, pushing back on allegations that she was "complicit" in his immoral behavior and lamenting that "some even fabricated lies about her." Responding to such assertions, Lentz declared, "That answer is emphatically no."
He praised his wife's decision to "hold on to her faith," remarking that "even in the aftermath of so much disaster her strength has not wavered." Noting that the couple has lost friends over the years, he stated that his wife has "had to endure a lot of this road on her own, courageously."
"Somehow she still loves people. … I've watched her make new friendships," Lentz added. "I've watched her fight for her trademark smile and kindness. [I've] watched her start multiple businesses. I've watched her still choose to believe the best in people, and despite [what's] happened to her, still stick with people when they go through hard times."
"People have asked Laura why she stayed with me. Including me!" Lentz added. "And I'll let her tell her own story and give her own reasons and all of it is gonna help a lot [of] people. … But she told me one dark day that she loves me and has empathy for the true roots of my disfunction."
Lentz explained that his wife gave him a "firm ultimatum" and told him that she believes he can "change and heal."
"That kept me going when I couldn't see the light ever coming through the clouds," Lentz added. "Those clouds have broken, we are on our feet and I [don't] take for granted that I get to celebrate this birthday as her husband." 
Lentz's digital tribute to his wife comes several months after he wrote an Instagram post indicating that he was "no longer in ministry" despite taking on a new role at Transformation Church in Tulsa, Oklahoma. He identified his job as "to help give perspective and insight where I can" as opposed to "preaching" or "overseeing people." 
At the same time, Lentz discussed how "freeing" it felt to realize that God was still with him after struggling with "secrets and the feeling of not being worthy." The previous Instagram post was published in May, shortly after Carl and Laura Lentz's 20th wedding anniversary. 
For her part, Laura Lentz reported to her followers on Instagram last year that her husband had "humbled himself & didn't try to defend himself." She praised him for focusing "on the one thing that matters most — our family!" 
"Yep, it has been challenging and hell yeah it's taken a LOT of work the past 22 months (but who's counting) to make our marriage what it has become, & we will never stop working on ourselves, for this marriage and four our kids!" she vowed. "I know there are many that don't or would never do what I chose to do, and that's ok, it's not for everyone!!"'
Free

Religious Freedom Updates

Join thousands of others to get the FREEDOM POST newsletter for free, sent twice a week from The Christian Post.