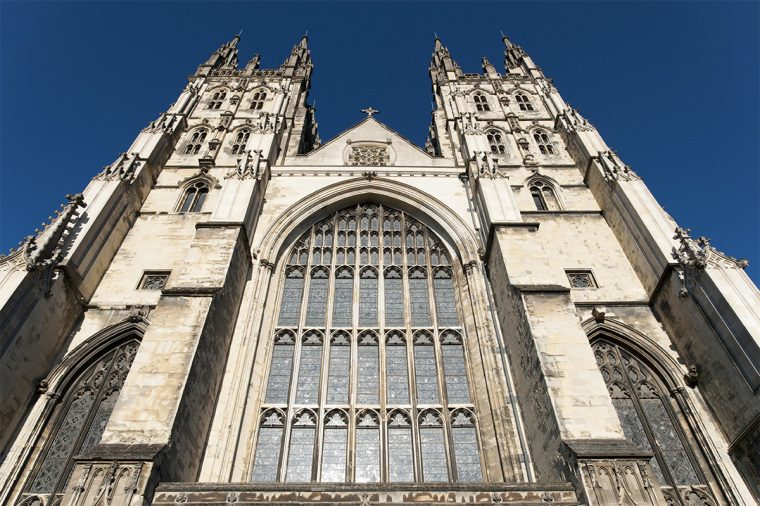 Orthodox Anglicans have voiced dismay over last Monday's decision by the House of Bishops in the Church of England to agree in principle to commending Prayers of Love and Faith for same-sex couples. 
In a statement, the network said that the House of Bishops had "betrayed their office" and their consecration vows to protect the flock. 
The bishops "are not fit for office" and "stand under judgment," they said.
The statement was issued jointly by Bishop Andy Lines, of the Anglican Network in Europe (ANiE); Bishops Stuart Bell and Ian Ferguson, of the Anglican Convocation Europe (ACE); and Bishops Tim Davies and Lee McMunn, of the Anglican Mission in Europe (AMiE). 
"This action is offensive to the God of love. It replaces his wonderful gospel of grace with a distorted message, blessing what God calls sin. This is heart-breaking, wicked and outrageously arrogant," the statement continued.
"Together the House of Bishops have embraced heresy by departing from the clear teaching of Scripture on matters of sexual conduct. As a result, they have betrayed their office." 
The bishops added that it was "seriously misleading and distorted" to appeal for reconciliation among Anglicans without repentance.
"To appeal to the cross as the grounds to 'remain together as one Church in our uncertainty,' and, as a reason for embracing sin and failing to call for repentance, is an astonishing and blasphemous corruption of the grace of Christ and an entirely different gospel," they said.
The statement called for repentance from the House of Bishops and urged orthodox bishops to "publicly dissent and distance themselves" from other bishops backing "these dangerous prayers."
"We continue to pray for our faithful brothers and sisters in the Church of England as they weep, resist this apostasy and trust our Sovereign Lord," the statement ended.
Eleven members of the House of Bishops have since expressed their dissent. They are the Bishop of Blackburn, Philip North; the Bishop of Chichester, Martin Warner; the Bishop of Ebbsfleet, Rob Munro; the Bishop of Guildford, Andrew Watson; the Bishop of Hereford, Richard Jackson; the Bishop of Islington, Ric Thorpe; the Bishop of Lancaster, Jill Duff; the Bishop of Oswestry, Paul Thomas; the Bishop of Rochester, Jonathan Gibbs; the Bishop of Sheffield, Pete Wilcox; the Bishop of Southwell and Nottingham, Paul Williams. 
Originally published at Christian Today 
Free

Religious Freedom Updates

Join thousands of others to get the FREEDOM POST newsletter for free, sent twice a week from The Christian Post.