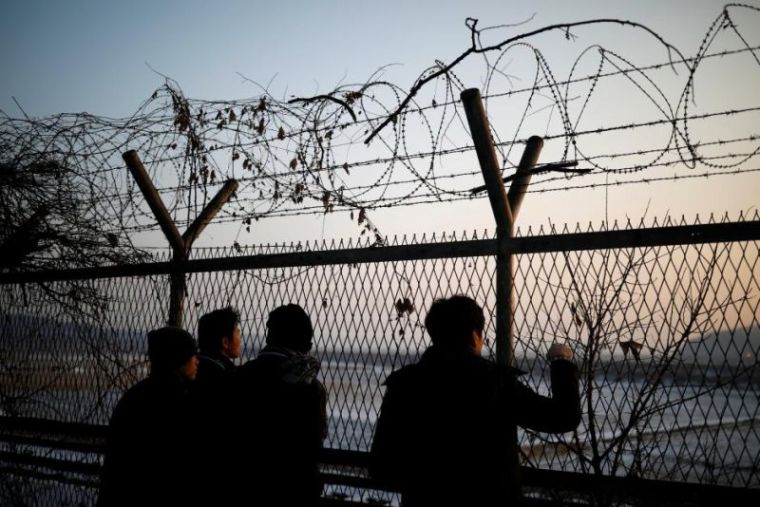 China has returned over 500 North Koreans to their home country following the Hangzhou Asian Games, according to reports, which say the repatriation involved civilians and religious figures who had been detained in China.
Multiple sources in China working to rescue North Koreans told Radio Free Asia about the repatriation. These individuals were arrested in their efforts to travel from China to South Korea.
According to the J.M. Missionary Union, a group involved in rescuing North Koreans, the returns happened in the Chinese cities of Tumen, Hunchun, Changbai, Dandong and Nanping.
The group said Beijing and Pyongyang had an agreement. The repatriation was to occur immediately after the Asian Games.
An official from the group detailed the process. "At around 7:30 p.m. local time on the 9th of this month, the repatriation was secretly carried out through various Chinese customs offices along the North Korean-Chinese border."
The detainees were captured during the COVID-19 pandemic, RFA said, adding that they were held in Chinese detention centers.
Peter Jung, head of Justice for North Korea, a Seoul-based rights group, was quoted as saying that a large-scale repatriation had taken place in several areas simultaneously and that it included children.
An emotionally charged call from a North Korean defector to his family in China underscored the dire circumstances. He implored them to look after his remaining children, fearing an uncertain fate upon his return to North Korea.
Both China and North Korea had tightened border controls due to COVID-19. However, after relaxing policies, China has encouraged North Korea to accept defectors back, said Peter.
One Korea Network, a U.S.-based civil society group, said the repatriation also occurred in Sanjiang. The operation was carried out in secrecy and high security, notably 10 days before North Korea's party founding day.
A source in Yanji, China, was quoted as saying that even detention center workers were kept in the dark. Detainees were abruptly moved on Oct. 9.
South Korea's Ministry of Foreign Affairs said diplomatic efforts were ongoing to safeguard North Koreans abroad.
The U.K.-based group Christian Solidarity Worldwide noted that the repatriation violates international law.
Last October, Arielle Del Turco, assistant director of the Center for Religious Liberty at The Family Research Council, wrote an op-ed describing how those who return to North Korea face potential torture, imprisonment and even public execution.
Crossing into China doesn't guarantee safety, as defectors face threats from Chinese authorities, who have advanced surveillance technologies to track and forcibly repatriate them back to North Korea, Del Turco wrote.
Particularly vulnerable are North Korean women in China, who often end up being trafficked, the author pointed out. Sold into marriages or forced into online sexual exploitation, these women find it exceedingly difficult to escape their circumstances and reach safety in South Korea or other countries. Some women face forced abortions if found pregnant with half-Chinese children.
Estimates suggest that over 50,000 North Korean defectors might be in China, with many detained and awaiting forced repatriation, the op-ed said.
Del Turco urged the international community, including the U.S., to pressure China to cease these inhumane practices and offer safe passage to defectors, aligning with its obligations under the 1951 U.N. Refugee Convention.
Free

Religious Freedom Updates

Join thousands of others to get the FREEDOM POST newsletter for free, sent twice a week from The Christian Post.