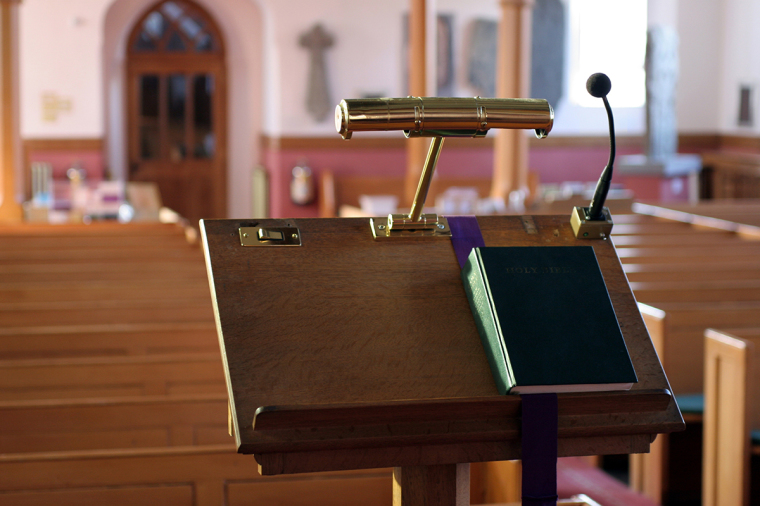 The private Christian liberal arts school Milligan University in Tennessee received an award grant of over $1 million from a private philanthropic foundation to strengthen and expand the preparation, support and development of engaging and effective preaching. 
Lilly Endowment Inc., a foundation that aims to "support the causes of religion, education and community development," awarded Milligan University a $ 1.2 million grant to foster and support preaching initiatives and establish a Center for Preaching at the university. 
"We are grateful to Lilly Endowment for providing this crucial support, which will enable us to further prepare and equip future preachers for service to the Kingdom," Milligan University President Bill Greer said in a statement. 
"The funds will enable us not only to cultivate future preachers but also to assist and encourage preachers at every level of experience throughout their careers."
The funds are provided through Lilly Endowment's Compelling Preaching Initiative, a program that aims to "inspire, encourage and guide people to come to know and love God and to live out their Christian faith more fully." 
Lilly Endowment launched the initiative in 2022, seeking to aid projects that help foster the growth and vitality of Christian congregations in the United States.
The university's new Center for Preaching will seek to benefit independent Christian churches nationally, with a primary focus on roughly over 350 independent Christian churches located within 100 miles of the college. 
The new center will collaborate with the university's existing undergraduate Ministry Leadership Program and the seminary's Ministry Resource Center to "foster compelling preaching" in various ministry settings.
"We are thrilled to receive this grant from Lilly Endowment," Dr. Ron Kastens, the academic dean of Milligan's Emmanuel Christian Seminary, said. "This grant, focused on Compelling Preaching, will enable us to create a center for preaching that will serve both our students and preachers in our region and around the country." 
"Milligan and Emmanuel have a rich history of equipping preachers, and this grant will provide us the opportunity to strengthen and expand our service to churches."
Milligan is one of 81 organizations that have been awarded grants through a competition round of the initiative.
The organizations, which reflect the diversity of Christianity in the U.S., are affiliated with mainline Protestant, Evangelical, Catholic, Orthodox, Anabaptist and Pentecostal faith groups. 
Many of the organizations have roots in the black Church as well as Hispanic and Asian American Christian traditions.
"Throughout history, preachers often have needed to adapt their preaching practices to engage new generations of hearers more effectively," Christopher L. Coble, Lilly Endowment's vice president for religion, said. 
"We are pleased that the organizations receiving grants in this initiative will help pastors and others in ministry engage in the kinds of preaching needed today to ensure that the gospel message is heard and accessible for all audiences."
The roots of Milligan University date back to 1866 in what is now Hopwood Memorial Christian Church in Carter County, Tennessee, where it served as a secondary school before becoming an institution of higher learning. It was renamed in honor of Robert Milligan, a former professor of biblical studies at Kentucky University who "modeled the virtues of Christian discipleship and intellectual formation." Today, Milligan has over 1,100 students and offers over 100 majors. 
Nicole Alcindor is a reporter for The Christian Post. 
Free

Religious Freedom Updates

Join thousands of others to get the FREEDOM POST newsletter for free, sent twice a week from The Christian Post.