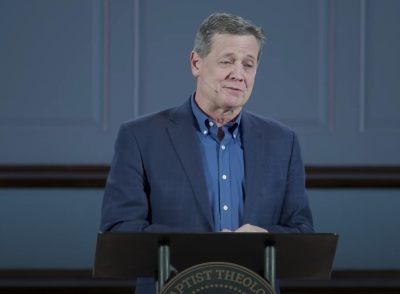 The Southern Baptist Convention's missions group centered on North America has received a $70.2 million offering this year, making it the largest single-year offering in its history.
North American Mission Board President Kevin Ezell announced Monday that they had received $70.2 million from the Annie Armstrong Easter Offering in 2023.
Ezell revealed the record offering to the NAMB Board of Trustees at their annual autumn meeting, which was held in Denver, Colorado, on Oct. 2-3.
"We need more evangelistic churches, especially in regions where the Gospel presence is less visible," Ezell said in a statement. "I am grateful for how Southern Baptists love their missionaries and for how they have bought into the vision of reaching North America through evangelism, church planting and compassion ministry."
Vance Pitman, president of Send Network, the church planting arm for NAMB, was quoted in the announcement noting that the record is especially impressive given that it comes during a problematic economy.
"This is a year when the economy is down. Most churches are reporting their giving is down. And to see a record like this, in the midst of that. It reminds me of the verse in 2 Corinthians when Paul writes about the church of Macedonia. He said out of their abundance of joy and their deep poverty, they gave," he added. 
The previous record offering for NAMB came last year, when the AAEO totaled $68.9 million, and had also set previous records in 2017, 2018 and 2019, with a dip occurring in 2020 due to the COVID-19 pandemic.
The AAEO was named after Annie Armstrong, who served as the first leader of the SBC's Woman's Missionary Union, with the offering first being given in 1895.
Named in Armstrong's honor in 1934, the money raised through the offering directly goes to support missionaries in the United States and Canada.
According to NAMB, the AAEO has seen a 29% increase since 2010 and is credited with helping to launch more than 10,000 new church plants over the past 13 years.
News of the record offering comes months after Lifeway Christian Resources released a report indicating that the SBC had experienced its worst decline in members in 100 years last year.
According to the Lifeway report released in May, while worship attendance and baptisms rose last year, approximately 457,000 people left the SBC in 2022, dropping the largest Protestant denomination in the United States to around 13.22 million members.
Free

Religious Freedom Updates

Join thousands of others to get the FREEDOM POST newsletter for free, sent twice a week from The Christian Post.