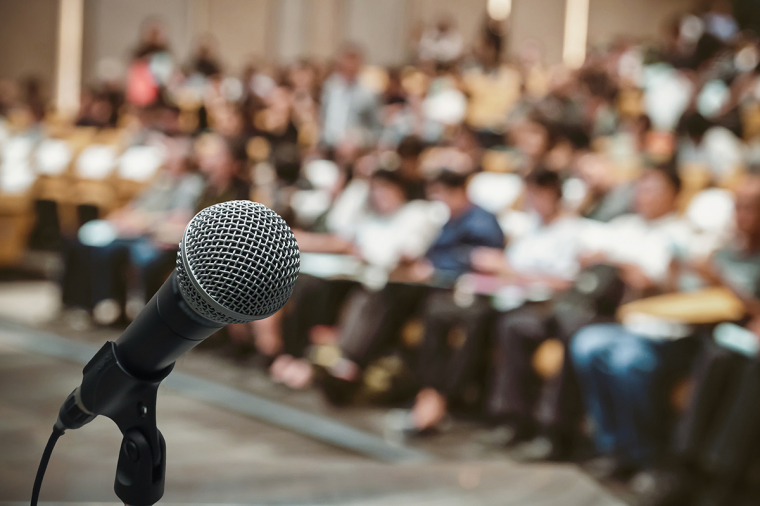 An Arizona school board member has filed a lawsuit claiming she has been told to stop quoting Scripture during board meetings. 
The First Liberty Institute and law firm Gibson Dunn & Crutcher LLP filed a federal lawsuit against the Peoria Unified School District on behalf of board member Heather Rooks last week.
"Heather takes her responsibilities serving the parents and students in her community seriously, and quotes Bible verses as a source of courage and strength in performing those duties," First Liberty Senior Counsel Andy Gould said in a statement. 
Rooks began her term as an elected member of the Peoria School Board in January. During each meeting, the agenda includes a "Board comments" period where members may offer remarks. Rooks has opened her comments by quoting Scripture since the beginning of her term.
In August, the school board chairman instructed her to stop quoting Scripture during this time, following letters from the Freedom From Religion Foundation demanding the practice cease.
The lawsuit argues that Rooks' practice doesn't violate the Establishment Clause of the First Amendment, which states that "Congress shall make no law respecting an establishment of religion."
"Rooks' practice accords with over 200 years of this Nation's historical practices and understandings," the legal filing states. 
The Wisconsin-based FFRF sent a demand letter to the Peoria Unified School District in May on behalf of an unnamed employee, claiming that Rooks was using her position to "foist her personal religious beliefs upon district parents and community members."
"Our complainant reports that Ms. Rooks quotes from the bible at every board meeting, and that other members of the board have started to do so also," FFRF's May 25 letter reads. 
"For instance, at the most recent meeting on May 11, board member Rebecca Hill recited a disturbing bible verse that threatens those who are not Christian, suggesting that non-Christians or those who lead people away from Christ should be drowned in the sea."
The letter said Rooks cited Matthew 18:6, which reads: "But whoever causes one of these little ones— who believe in me—to stumble and sin by leading him away from my teaching, it would be better for him to have a large millstone hung around his neck and to be drowned in the depths of the sea."
FFRF Attorney Christopher Line argues that board members can promote their religious beliefs outside school board meetings, but shouldn't be allowed to "commandeer the board in order to impose their personal religious beliefs on district students, parents, and employees."
In June, FFRF sent another letter urging the board to censure any member who promotes their religious beliefs during the meeting, according to the lawsuit. In a July meeting, Rooks announced that she received a letter from the school district directing her to stop citing Scripture. She stated she would "refrain from reciting Bible verses at this time and will have my attorneys at First Liberty Institute handle this matter."
The complaint states that public officials from Presidents George Washington and Abraham Lincoln to Joe Biden have routinely recited Scripture while performing their official duties.
"When President Biden addressed the nation in 2021 after withdrawing American troops from Afghanistan, he said that military members' have drawn inspiration from the Book of Isaiah, when the Lord says, 'Whom shall I send . . . who shall go for us?' And the American military has been answering for a long time: "Here am I, Lord. Send me,'" the lawsuit reads.
"When President Lincoln addressed the nation at his second inauguration in 1865, he reminded Americans that the Book of Matthew teaches '[t]he Almighty has His own purposes. 'Woe unto the world because of offences for it must needs be that offences come; but woe to that man by whom the offence cometh,'" it continues.
"And when President Washington resigned his command of the Continental Army in 1783, he quoted Micah 6:8 in praying that 'God would have you and the State over which you preside … to do Justice, to love mercy and to demean ourselves, with . . . the Characteristics of the Divine Author of our blessed Religion.'"
Rooks said that as a school board member, she understands "the weight and significance of all of our decisions, and simply find quoting Scripture out loud to be encouraging to myself and to many in attendance."
Free

Religious Freedom Updates

Join thousands of others to get the FREEDOM POST newsletter for free, sent twice a week from The Christian Post.