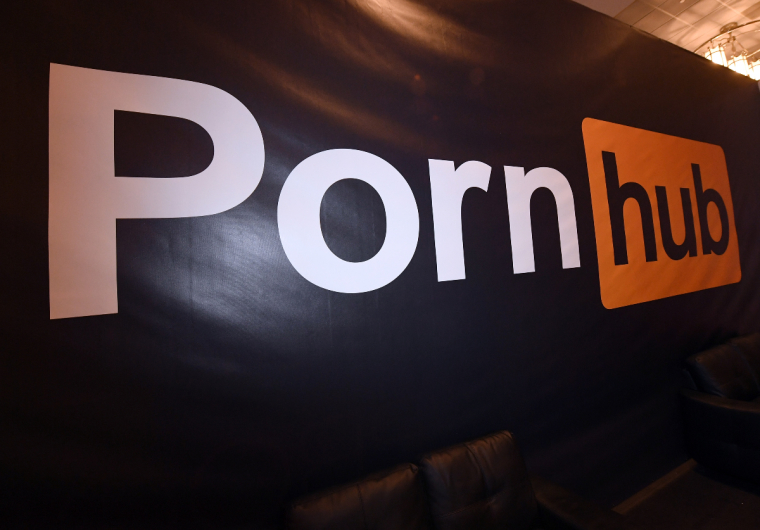 A longtime MindGeek employee was captured in an undercover video admitting that management at Pornhub is aware that rapists and traffickers exploit a "loophole" in the site's verification measures to profit from sexually exploitative videos.
Last week, Sound Investigations released an undercover video showing Mike Farley, a technical product manager at MindGeek, Pornhub's parent company, which recently renamed itself Aylo, revealing that users can bypass Pornhub's age and consent verification process for uploading sexually explicit content if the faces are not visible in the videos. These videos can then be monetized, a feature that the technical product manager alleged that rapists and sex traffickers use "to make a lot of money."
According to an archived LinkedIn page, Farley has worked for the company for 10 years.
When asked by the undercover operative why the company doesn't try to close the loophole, Farley replied that doing so would cost money and would also be "counterintuitive to the business."
"We've brought it up to the CPO [chief product officer]. We've brought it up to the CLO [chief legal officer], and they're both telling us it's all good. And the CPO is especially telling us like, 'F— off. It's all good. Stop. Like, shut up,'" Farley says in the video. 
In a Monday statement to The Christian Post, an Aylo spokesperson denied the authenticity of the video, claiming that its release was an effort "to use disingenuous tactics to create a damaging characterization devoid of any fact or truth."
"The video, which was filmed surreptitiously and never fact checked, exclusively features an employee with no involvement in the company's compliance measures, content moderation practices, and development and execution of companywide policies," the spokesperson stated. 
The Aylo representative added that the employee seen in the video is not an executive, nor is he part of the company's senior management team, meaning that he is not privy to the information that he claimed to know in the video. 
"The employee in the video erroneously points to the existence of a supposed 'loophole' in the company's moderation practices," the spokesperson continued. "What is being referenced is that Aylo platforms let their content creators and performers choose whether to show or to hide their face in their content."
"We are proud to be at the forefront of content moderation on the internet and will continue to work to remain in this position," the spokesperson claimed. 
Lily Moric, communications and campaigns specialist with the National Center on Sexual Exploitation (NCOSE), highlighted issues with Pornhub's verification process, which involves requiring the video uploader to provide an ID.
"It's problematic because, as the investigation showed, the ID shows a person's face, but online pornographic content often doesn't show a person's face," she told CP in an interview. "So how are you going to identify that this is the person in the video when the pornographic video doesn't even show the face that's on the ID?" 
The anti-sexual exploitation advocate also contended that it's problematic that Pornhub only verifies the identity of the video's uploader and not all of the individuals that appeared in the pornographic video. 
"How do you know the uploader of the video isn't actually a sex trafficker?" she asked. "We need to verify the identity of the woman or girl who might be in the video with him."
According to Moric, age and consent verification of the individuals featured in the content uploaded to PornHub is the No. 1 safety measure that NCOSE would like to see implemented. Moric explained that NCOSE advocates for these types of measures through grassroots advocacy, which includes petitioning and urging people to contact their legislators or corporations with ties to Pornhub. 
She cited Visa and Mastercard as an example, two major credit card companies that announced in December 2020 they were temporarily preventing their cards from being used on Pornhub. The decision came after a New York Times exposé released that same month alleged the site profits from abusive material such as "child rapes" and other horrific "racist and misogynist content."
"So any way that we can try to dismantle Pornhub's infrastructure by cutting away their distribution partners or their advertising partners, or their payment processors to destabilize their business model would be an approach we sometimes take with the corporations in addition to calling for stronger legislation to hold them accountable," Moric said. 
As NCOSE noted in a press release last week, internal emails uncovered via a class action lawsuit against MindGeek show Pornhub's CEO and his executive team discussing the company's policy regarding videos depicting abuse. According to the emails, the official policy is to only remove videos that have been flagged 15 times. 
"To add insult to injury, the above emails also reveal that Pornhub had a backlog of 706,425 videos that had been reported between one and fifteen times," NCOSE stated. "That's up to 706,425 cases of possible rape or child sexual abuse which Pornhub deliberately chose not to review." 
Several lawsuits against MindGeek have accused the company of knowingly monetizing child pornography and allowing videos to remain on the site that depict sexual abuse. 
MindGeek has responded to such allegations by claiming that it has "zero tolerance" for illegal content on its platforms, boasting that it has "instituted the most comprehensive safeguards in user-generated platform history."
Free

Religious Freedom Updates

Join thousands of others to get the FREEDOM POST newsletter for free, sent twice a week from The Christian Post.