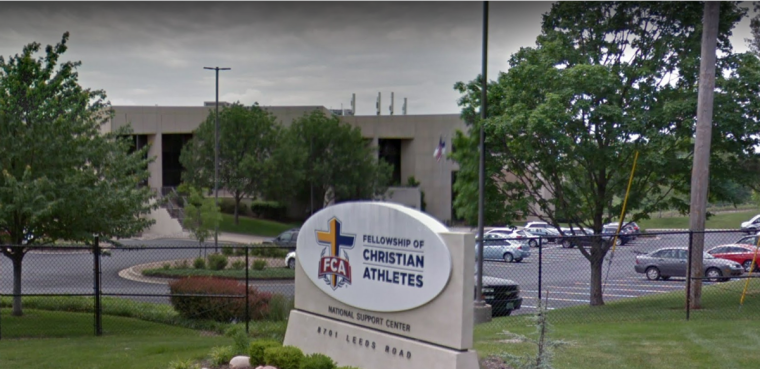 A California school district likely acted unlawfully by derecognizing its Fellowship of Christian Athletes chapters because the organization requires leaders to abstain from sex outside of marriage, an 11-judge federal appeals court panel has ruled.
The 9th U.S. Circuit Court of Appeals voted 9-2 to issue an en banc ruling last week that the San Jose Unified School District likely violated the First Amendment to the U.S. Constitution by prohibiting the FCA due to its statement on sexual purity, which was labeled in violation of the school district's antidiscrimination policies.
The en banc panel overturned a lower court ruling that refused to grant the FCA a preliminary injunction, which would allow it to meet on campus during the legal proceedings, on grounds that the organization "demonstrated a likelihood of success on the merits of their Free Exercise claims."
Judge Consuelo Callahan, a George W. Bush appointee, authored the majority opinion, writing that while antidiscrimination policies "serve worthy causes," they cannot be "utilized in a manner that transgresses or supersedes the government's constitutional commitment to be steadfastly neutral to religion."
"The District, rather than treating FCA like comparable secular student groups whose membership was limited based on criteria including sex, race, ethnicity, and gender identity, penalized it based on its religious beliefs," wrote Callahan.
"Because the Constitution prohibits such a double standard — even in the absence of any motive to do so — we reverse the district court's denial of FCA's motion for a preliminary injunction."
Callahan wrote that there was "strong evidence of animus toward FCA in the District" as well in its Climate Committee, a school leadership committee that addressed the controversy over FCA being derecognized.
"One teacher and Climate Committee member disparaged FCA's beliefs by calling them 'bulls—' and deeming them without 'validity,'" she continued.
"Another teacher and Climate Committee member accused FCA of 'choos[ing] darkness' and 'perpetuat[ing] ignorance,' calling them 'charlatans.' … And perhaps most tellingly, the school's principal stated to the entire school in a newspaper article that FCA's views were 'of a discriminatory nature.'"
Chief Circuit Judge Mary Murguia, an Obama appointee, authored a dissenting opinion in which she argued in part that the FCA lacked the standing to sue since there was little evidence indicating that any FCA members at the school were trying to apply for official recognition.
"Plaintiffs' direct organizational theory of standing fails because Plaintiffs rely on allegations of past actions to demonstrate that FCA National has standing to seek future injunctive relief," wrote Murguia.
"While past diversion of resources and past frustration of FCA National's mission may support standing for damages, they do not support standing for prospective relief."
Becket Law, a Washington, D.C.-based religious liberty legal group that helped represent the FCA, celebrated the decision.
Daniel Blomberg, vice president and senior counsel at Becket, said in a statement that the decision "ensures religious students are again treated fairly in San Jose and throughout California."  
"This is a huge win for these brave kids, who persevered through adversity and never took their eye off the ball: equal access with integrity," Blomberg added.
In 2019, San Jose school officials derecognized the FCA chapter after Pioneer High School teacher Peter Glasser was made aware of the group's sexual purity statement by several students.
Although Pioneer FCA continued to operate on campus without being labeled an official student club, the group experienced hostility from school officials and several students for their beliefs.
The Christian student group filed suit against school officials over the derecognition, with a 9th Circuit three-judge panel ruling 2-1 in their favor in August 2022. 
Circuit Judge Kenneth Lee, author of the panel opinion and a Trump appointee, wrote last year that "our government must be scrupulously neutral when it comes to religion."
"It cannot treat religious groups worse than comparable secular ones," Lee added. "But the School District did just that."
Free

Religious Freedom Updates

Join thousands of others to get the FREEDOM POST newsletter for free, sent twice a week from The Christian Post.