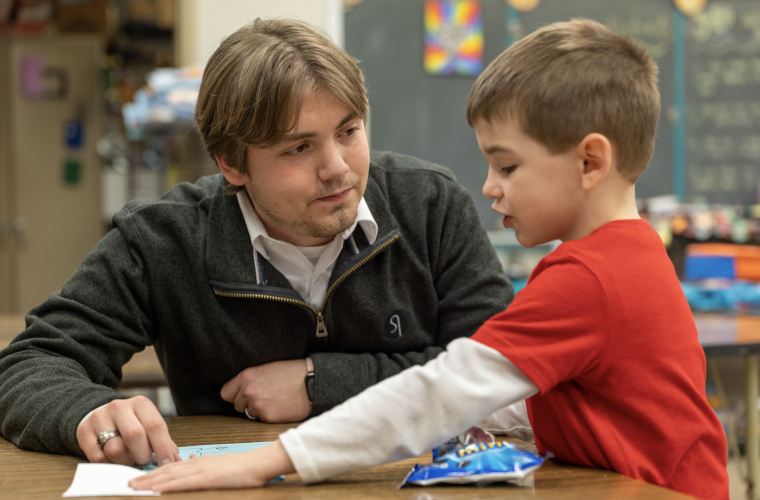 When it comes to missions, Child Evangelism Fellowship believes one of the most important — and overlooked — groups is children. 
"One of the most beautiful passages in the Bible that reflects the heart of God is concerning children," CEF Executive Vice President Moises Esteves told The Christian Post. 
"Psalms 78 says we will tell the next generation the praiseworthy deeds of the Lord and His power and the wonders that He has done. The government is not going to do it. God wants believers to communicate to the children, to the next generation, about the knowledge of God. That's our responsibility. Someone one day communicated with us, and it is now our responsibility to communicate with the next generation."
CEF, an international nonprofit ministry, has been unwavering in its mission since 1937: ensuring every child is reached with the Gospel, spiritually nurtured and integrated into a local church. 
Located in all 50 American states and in most countries around the world, CEF's newly-established goal is to minister to 100 million children each year globally with the Gospel in the near future. 
To reach this goal, CEF has established several in-person ministries, including the Good News Club. Described by Esteves as "an hour to an hour and 15 minutes, sort of a high-powered Sunday School," these clubs combine fun with Gospel-centric teaching.
"It's a lot of fun, but a lot of learning, and we share the Gospel so the unsaved child can have an opportunity to receive Christ as their Savior," he said.
And in 2022 alone, CEF trained nearly half a million teachers worldwide. Esteves highlighted the importance of ensuring teachings are "biblically consistent while also culturally sensitive." The methodology, he said, involves producing literature with strong biblical principles, which is then translated with cultural nuances in mind.
"If the child is interested in receiving Christ, what do you do? They need to be trained in how to counsel the child for salvation, and then there's a whole slew of skills that need to be trained and understood when you minister to children," he said. 
"The structure is in place, the boots are on the ground to grow this ministry exponentially. And we have strict strategies, like children reaching children, which is teaching older, more mature children to evangelize their peers. It's a beautiful training that we're accelerating in the coming years."
Esteves, a father and grandfather of two, understands firsthand the power of reaching children with the Gospel.
Born in Portugal, he first encountered the Gospel at a Christian camp at the age of 9, and unbeknown to him at that time, the missionary sharing the Gospel utilized CEF literature. 
His life took another twist when he moved to the U.S. after marrying a woman from Vermont. By 1993, the couple found their calling with CEF in Vermont, eventually leading Esteves to the headquarters in Missouri.
"I've had the opportunity to share Christ with my own children growing up, and my two grandchildren, who are 8 and 6, both have autism. This morning I prayed for their salvation, but one of them is nonverbal, so it's going to take a little longer to be able to share Christ with them so they can understand it. It's extremely important to minister to children. There's an openness in the hearts of children that we must take advantage of," he said.
Drawing from a study by George Barna, Esteves emphasized the critical window between the ages of 5 and 12 when children are most receptive to the Gospel. 
"All evangelism is child evangelism," he added.
However, challenges do arise. Esteves identified finances as a significant impediment as well as getting Christians involved with the organization. 
"If we had the money, we could hire another 1,000 people," he said. "We're a volunteer-based organization. So we have lots and lots of volunteers trained all over the world who could become staff if we had the funding. … We need more believers to catch this burden, this vision that it is our responsibility to tell the next generation the knowledge of God."
Esteves said the success stories he hears make the challenges worth it, like the one involving twin sisters who not only embraced Christ through the Good News Club but were instrumental in leading their parents to salvation.
He also highlighted the impact their ministry has worldwide, especially in Europe, where large-scale operations are undertaken in countries like Ukraine and Russia. 
"The reports we're getting out of Ukraine of the ministry that's taking place is mind-boggling, what God is doing in the midst of that very sad situation is amazing," he said. 
Yet, there are regions like North Korea where direct missionary work is unfeasible due to political constraints, Esteves said. External challenges, be they natural disasters or political upheaval, don't deter the spread of the Gospel, he insisted. In fact, in times of suffering, many seek solace in faith, as evidenced by packed churches in Ukraine amid conflict. 
"There are political challenges, there are sometimes situations with fires and hurricanes and earthquakes. There are challenges or difficulties, but none of those challenges stopped the Gospel and, as a matter of fact, as this world hurts, people need the Gospel even more."
And looking ahead, Esteves said he's "excited" about the future and the opportunity to bring the Gospel to millions of children through CEF — and he's hoping to mobilize the wider Christian community to come on board.
"Children need the hope of the Gospel, they need the hope that God can give into their lives," he said. "There's a great need for the Gospel. The doors are open, and we just need more believers to get on board. Let's reach children for Christ while they're young, while their hearts are open, because as they grow up, the backpack of sin begins to be heavy, and hearts begin to harden."
Free

Religious Freedom Updates

Join thousands of others to get the FREEDOM POST newsletter for free, sent twice a week from The Christian Post.