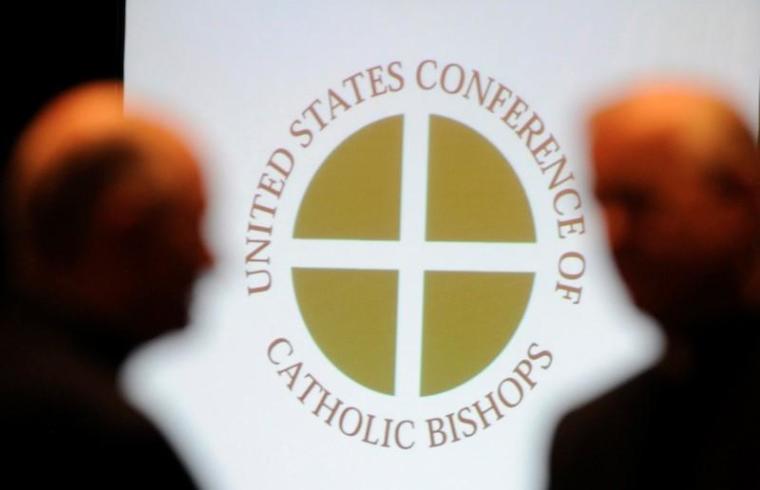 A proposed regulation from the U.S. Department of Health and Human Services establishing nondiscrimination protections based on sexual orientation and gender identity could have consequences for Catholic social service programs, the U.S. Conference of Catholic Bishops warns. 
In a letter published Tuesday, top legal officials at the USCCB outlined concerns with a proposed rule submitted to the Federal Register on July 13.
The letter, authored by USCCB General Counsel William Quinn, USCCB Director of Legal Affairs Michael Moses and USCCB Assistant General Counsel and Director of Religious Liberty Daniel Balserak, comes six days before the public comment period for the rule in question is slated to come to a close.
The letter acts as a series of public comments on the proposal. 
The proposed rule declares that "It is a public policy requirement of HHS that no person otherwise eligible will be excluded from participation in, denied the benefits of, or subjected to discrimination in the administration of HHS programs and services, to the extent doing so is prohibited by federal statute." The proposed rule adds language clarifying that the department interprets prohibitions on discrimination based on sex to include discrimination on the basis of sexual orientation and gender identity.
After outlining the Catholic Church's teachings regarding human sexuality, the USCCB letter details how "the statutes subject to the NPRM govern a wide array of health and social service programs." Such programs work to "prevent incidents of family violence, domestic violence, and dating violence; to provide immediate shelter, supportive services, and access to community-based programs for victims; and to provide specialized services for children exposed to family violence."
Additional programs subject to the NPRM include those assisting "refugees and similarly authorized noncitizens" and providing mental health services, natural disaster relief, assistance and early childhood education to low-income families.
The letter states that "Catholic health and social service organizations either already receive funding or may plausibly seek funding under virtually every statute subject to the NPRM." 
"Their operation of these charitable ministries presents numerous fact-patterns that could create conflicts between the NPRM's requirements and Catholic teaching," the letter warned. The USCCB outlined an example of how the proposed rule could present problems for Catholic ministries, specifically those that "provide emergency shelter for victims of domestic violence."
"Some of those shelters are single-sex facilities for women, in order to offer an environment that is as safe and comfortable as possible for women who have been abused by men. Instead of offering agencies that operate these shelters flexibility to respond to the unique circumstances and needs of those in their care, the NPRM would arguably mandate them to house biological men who identify as women in single-sex facilities," the letter warns.
"Catholic charitable agencies will continue endeavoring to meet the needs of all who come to their doors and should be allowed the flexibility to provide shelter in a way that best serves those in their care and honors their Catholic beliefs, which include both the call to shelter those in need and the recognition of the immutable difference between, and dignity of, men and women."
Under the NRPM, the letter contends that Catholic agencies could be forced to place unaccompanied immigrant children and refugee children who identify as members of the opposite sex in sex-segregated facilities that align with their stated gender identity as opposed to their biological sex and place them with same-sex foster parents. 
"Any charity that has separate men's and women's bathrooms or changing areas could be required to allow men to use the women's facility and vice versa; any charity may be required to address an employee or beneficiary by pronouns that do not correspond with his or her biological sex," the letter continues. "Catholic ministries will always serve the least among us to the greatest extent we are able. The NPRM, by placing unconstitutional conditions on participation in government programs, threatens our capacity to carry out this service."
While the USCCB's top legal officials expressed gratitude that HHS has included a provision in the proposed rule text that "provides for the application of religious freedom laws to the proposed rule's requirements," they suggested that the provision "fails in its execution" and "may cause more problems than it solves."
The letter maintained that the proposed regulation "offers no assurance to religious charities that they will be able to participate in HHS-funded programs without being made to violate their beliefs."
"And it fails to consider the impact that chilling religious charities' participation in those programs would have on those whom the programs serve," the letter asserts. "Most fundamentally, though, the NPRM reflects anthropological premises that are simply not true." 
The USCCB pleads with HHS to "reconsider the NPRM's reinterpretation of those sex discrimination provisions to include SOGI requirements, and to implement a religious exemption that properly respects religious charities' constitutional and statutory rights."
The public comment period for the rule ends on Monday. 
Free

Religious Freedom Updates

Join thousands of others to get the FREEDOM POST newsletter for free, sent twice a week from The Christian Post.