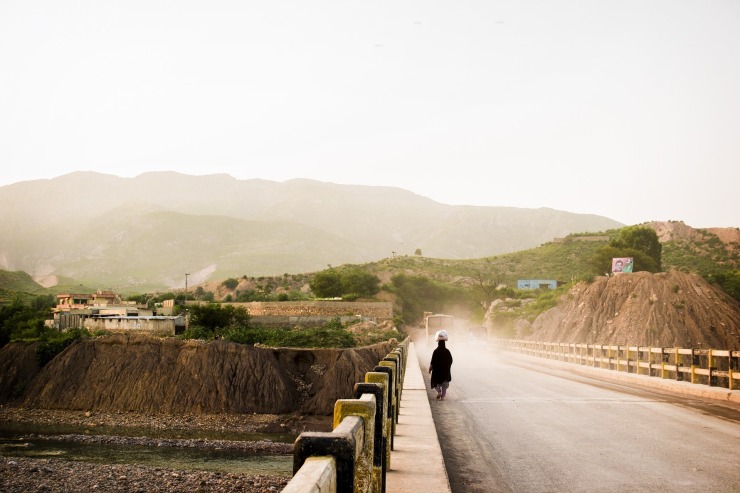 In a distressing incident, Reverend Eleazar Sidhu, a Presbyterian pastor in Pakistan, narrowly escaped harm when he was shot by hardline Muslims on the evening of September 3. The attack came just a week after his church's walls were vandalized with Islamist slogans. The incident took place in Jaranwala, a tehsil in the Faisalabad district, in the Punjab province of Pakistan.
Reciting the Islamic creed was demanded of Pastor Sidhu by the assailants before they opened fire on him. He and an assistant were returning home after visiting church members when two bearded men intercepted their motorcycle near the Khanuwana bus stop.
Pastor Sidhu recounted the incident in a First Information Report (FIR) filed at the Saddar Police Station in Jaranwala. "When I refused and instead started to recite the Apostles' Creed, the man opened fire, resulting in a bullet wound on the upper half of my chest [on the shoulder]. The assailants fled after the attack," he reported.
The church had been subjected to vandalism on August 28th, with Islamist slogans written on its walls, including messages like "Muhammad is Allah's last prophet" and "Here I am at your service, O Messenger of Allah." Pastor Sidhu promptly reported the incident to the police, who oversaw the removal of the graffiti.
Following the removal of the slogans, the pastor received threats from unidentified individuals who warned him that he would meet the same fate as the graffiti. The same man who opened fire on him had been among those issuing the threats.
This attack occurred in the backdrop of a larger wave of violence in Jaranwala on August 16, when Muslim mobs targeted 21 church buildings, including four Presbyterian churches, after accusing two Christian brothers of desecrating the Quran. Police had remained largely inactive during these attacks, causing widespread condemnation.
As a response to these events, Lahore High Court Justice Asim Hafeez has ordered the Punjab Province government to address a petition filed by Bishop Azad Marshall, the president of the Church of Pakistan. The petition seeks the establishment of a judicial commission to investigate the Jaranwala riots, considering concerns about transparency and accountability in the ongoing investigations. The court has set a response deadline of September 11th.
Advocate Akmal Bhatti, Chairman of Minorities Alliance Pakistan, expressed his concern about the increased fear among Christians in Faisalabad district. He highlighted the importance of stern action against those behind these incidents to ensure the safety and security of religious minorities in Pakistan.
"We thank God for saving the pastor's life," Bhatti told Morning Star News. "The doctors have removed the bullet after a successful operation on Sunday night. Eleazar is out of danger now, although he had lost a lot of blood."
The attacks in Jaranwala were reportedly incited by the hardline Islamist party Tehreek-e-Labbaik Pakistan (TLP), which led mobs to attack churches and homes of Christian residents, setting churches on fire and ransacking Christian properties while police remained passive spectators.