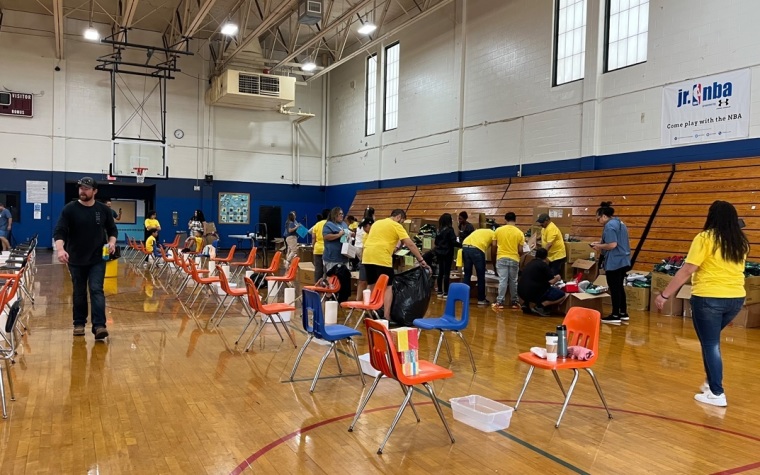 A nondenominational congregation in Massachusetts recently helped distribute more than 1,000 pairs of sneakers and school supplies to local low-income families.
The Springfield campus of the multisite Vox Church recently partnered with the local chapter of the Boys & Girls Club to host a back-to-school giveaway event in which around 400 families benefitted.  
Vox Springfield team member Dan Tedone, who spearheaded the giveaway event, told The Christian Post that each child who came was given a pair of sneakers and a backpack filled with school supplies.
According to Tedone, Vox got the sneakers through a partnership with a nonprofit known as Provision Ministry and purchases the church made through a wholesale company.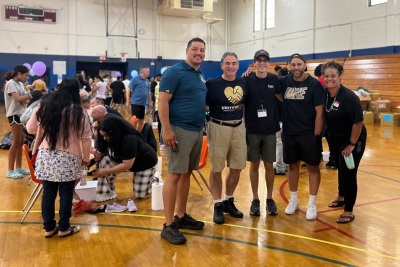 "Vox Church is grateful to Health New England, Yankee Home Improvement, Springfield Together, and Bethany Assemblies of God for donating additional cash to purchase the remaining sneakers and provide funding for the event," Tedone said.
This was the third annual sneaker giveaway event that Vox has organized. Tedone said the event came about after Springfield campus Pastor Matt DeCiccio looked for ways to "make an impact in the city."
At its inaugural event in 2021, the church gave away around 600 pairs of sneakers to students in need and gave away around 1,000 pairs in 2022.
"By the third year, the event has an amazing reputation in the city and local businesses and churches were ready to donate funds or products," Tedone said.
"Many of Springfield's leaders joined the event, from the mayor of Springfield to a state Senate representative to City Council members. This wouldn't have been possible without support from numerous community partners."
Tedone considers the event "unique" in that aside from "receiving new sneakers and backpacks, each child that walks through the doors experiences hope."
"We don't merely give the students new sneakers. A volunteer sits down across from them, asks them their name, how old they are, what they like to do, and then asks if they can take off their shoes and wash their feet," he explained.
"Every child has the option to say no, and we will always respect their decision, but over 95% of the students in attendance say yes. Volunteers wash the student's feet, explaining that we serve because Jesus served us. In many cases, this action leads to an opportunity to pray with the child and the parents."
Tedone believes the event "demonstrates the hope and love of Jesus to children and families in the City of Springfield" and is a way that his church is seeking to "see New England transformed from the least churched region in America to the most spiritually vibrant place on earth."  
Free

Religious Freedom Updates

Join thousands of others to get the FREEDOM POST newsletter for free, sent twice a week from The Christian Post.