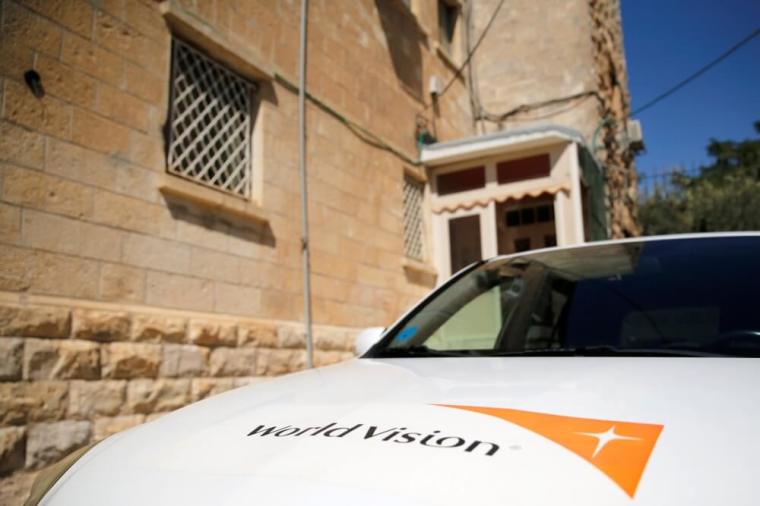 The international Evangelical humanitarian organization World Vision maintains that it does not do business with terrorists as it again faces questions from U.S. Sen. Chuck Grassley, R-Iowa, about its finances over a year after a former manager was convicted in an Israeli court of diverting funds to Hamas. 
Grassley sent letters to World Vision and the U.S. Agency for International Development on Aug. 11, seeking information related to the Christian organization's finances and its use of taxpayer funding from the government agency.
World Vision is "an international partnership of Christians whose mission is to follow our Lord and Savior Jesus Christ in working with the poor and oppressed to promote human transformation, seek justice, and bear witness to the good news of the Kingdom of God." The charity is active in more than 100 countries but has found its finances subject to scrutiny in recent years.
Grassley's investigations into World Vision continue after a 2020 U.S. Senate Finance Committee report found that the charity failed to properly vet an organization it awarded money to, which has ties to terrorism. 
The charity has also received international attention due to the criminal charges against its former Gaza zonal manager, Mohammad El Halabi. Last year, El Halabi was convicted by an Israeli court of funneling $50 million from the organization to the terrorist organization Hamas. He was sentenced to 12 years in prison. World Vision has consistently proclaimed El Halabi's innocence, alleging "irregularities in the trial process and a lack of substantive, publicly available evidence."  
The senator's letter mentions El Halabi's conviction, World Vision's suspension of operations in Gaza following his 2016 arrest and the charity's audit into such operations. The letter expresses concern that World Vision has not publicly released the audit, which "found no evidence of diversion of funds and no material evidence that El Halabi was part of or working for Hamas."
"Congress and the American people deserve transparency with respect to the steps World
Vision has taken to ensure taxpayer money is used as intended and not for illegal activity," Grassley wrote. 
Grassley also stated that a 2022 report from World Vision highlighted a budget of $9.6 million for the "Jerusalem, West Bank, and Gaza" region without specifics. After highlighting how World Vision received $491 million in "food, non-food commodities, and cash from the U.S. government," he identified the organization as the "sixth largest implementor of USAID grants." 
The senator asked World Vision to provide an unredacted copy of the audit that purportedly exonerates El Halabi, share details on how much taxpayer money El Halabi may have stolen, embezzled or misappropriated, elaborate on the steps it has taken to ensure that taxpayer money is not sent to terrorists in the future, the status of its operations in Gaza and whether it used tax dollars to pay for El Halabi's legal defense. Grassley also requested a complete list of World Vision's partner organizations around the world. 
In the letter to USAID, Grassley asked the federal agency when it first learned about the charges against El Halabi, what steps it has taken to prevent tax dollars from going to terrorist organizations, its knowledge of whether World Vision has restarted operations in Gaza, whether the charity organization used public funds to pay for El Halabi's legal defense and if it had copies of the audit and a list of World Vision's partner organizations worldwide. 
Grassley asked World Vision and USAID to provide him with the information requested by Aug. 25. Grassley's office told The Christian Post that neither USAID nor World Vision had responded to the letters as of Wednesday. 
In a statement to The Christian Post shared by a spokesperson, World Vision insisted that it has been working on a response to Grassley's questions and "look[s] forward to addressing his concerns within the timeline previously agreed with his office."
World Vision assured that it "does not support any form of terrorism" and highlighted its commitment to "ensuring our resources provide maximum benefit to the vulnerable children we serve." 
World Vision also referred to a previous statement the organization released maintaining Halabi's innocence. 
"We have not seen anything that makes us question our conclusion that Mohammad is innocent of all the charges. We support Mohammad's intent to appeal the decision, and call for a fair and transparent appeal process based on the facts of the case," the statement reads. 
In a statement, Grassley's office told CP that the senator's "oversight of World Vision and USAID is ongoing, as he consistently works to ensure taxpayer dollars are used as intended." 
The Christian Post reached out to USAID for comment. A response was not received by press time. 
Grassley's inquiry comes nearly three years after the U.S. Senate Finance Committee, led by the Iowa senator at the time, concluded an investigation into World Vision.
The committee determined that World Vision did business with the Islamic Relief Agency, an organization in Sudan accused of funding terrorism. The committee's report concluded that World Vision partnered with an "organization that was listed by the Office of Foreign Assets Control (OFAC) as a sanctioned entity for its ties to terrorist organizations." 
The report stated World Vision failed to take advantage of resources that would have informed ISRA's status as a terrorist-supporting group and charged that U.S. tax dollars were sent to an organization with an "extensive history of supporting terrorist organization and terrorists."
"The United States government placed sanctions on ISRA in 2004 after they had funneled approximately $5 million to Maktab Al-Khidamat, the predecessor to AlQaeda controlled by Osama Bin Laden," the report states. 
At the time, World Vision responded to the investigation's findings by noting the report's acknowledgment of the organization's creation of "additional screening methods in an effort to prevent future disbursements of US tax dollars to sanctioned entities."
"In March 2014, the U.S. Agency for International Development (USAID) approved World Vision's grant proposal that clearly listed Islamic Relief Agency (IRA) as a proposed sub-grantee. At the time of selection, there was no indication that IRA had any possible ties to an alleged terrorist-supporting organisation," World Vision said in a statement. 
"There are several Islamic Relief organisations operating around the world which are not blocked, and when we searched the blocked parties lists for 'Islamic Relief' in 'Sudan,' the searches produced no results."
"In November 2014, we informed OFAC and USAID that we had concerns about IRA in Sudan possibly being related to certain other organisations with 'Islamic Relief' in their names, designated by the US government as organisations allegedly supporting terrorism," World Vision continued. "Because of these concerns, we suspended further grant implementation by IRA pending clarification from OFAC."
The charity stressed that the work sub-granted to ISRA in 2014 "was a very small percentage of our significant program expenditures in Sudan, less than 1% of our total at that time."
World Vision previously told CP that "we also take seriously the committee staff's recommendations to continue to examine other opportunities to improve the effectiveness of our blocked parties screening process." 
Free

Religious Freedom Updates

Join thousands of others to get the FREEDOM POST newsletter for free, sent twice a week from The Christian Post.