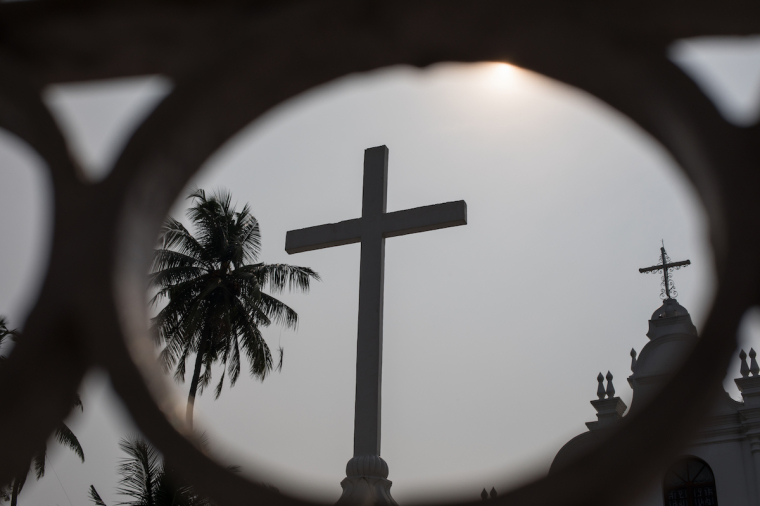 On August 15, the police in Uttar Pradesh accused 37 individuals, including 19 women, of engaging in purported conversion charges in Jaunpur district's Rajjupur village.
Five individuals, three of whom were pastors, were detained and freed on bail the same day after being brought before a sub-divisional magistrate. 
Pastor Dinesh Kumar told UCA News on Aug. 18 that on the occasion of Independence Day, "the Christian community was holding a prayer service in the Dalit colony of Rajjupur when a police force came and arrested five people."
The community has long had Christian prayer services on Sundays and other significant days, according to the pastor.
"We do not bother anyone in the area, and thus far the locals haven't objected. Our people are shocked by the sudden police raid," he remarked.
Pastor Kumar claimed that although the neighborhood knew who had made the fictitious police report, "we have nothing against anyone and want to live here peacefully."
He described how, on Feb. 12, 16 people, including three ladies, had been arrested after the police and some hardcore Hindu militants broke into his home.
Despite the fact that he was released after four days, the police nonetheless filed a case against five of them under the state's anti-conversion law, UCA News reported.
According to media reports, Christian missionaries reportedly converted members in the Dalit community by scheduling the prayer service on Independence Day.
The media reports indicated that police claimed to have been informed by Saurabh Saroj, the leader of Rajjupur village, about poor people being converted to Christianity by way of different inducements.
The Indian constitution enables religious freedom to arrange or participate in a prayer session, according to a local Christian leader who talked to UCA News
"It is shocking that police are restricting people from exercising their fundamental right on a day the country is celebrating its Independence Day," said the Christian leader who requested anonymity.
Originally published at Christian Today.
Free

Religious Freedom Updates

Join thousands of others to get the FREEDOM POST newsletter for free, sent twice a week from The Christian Post.