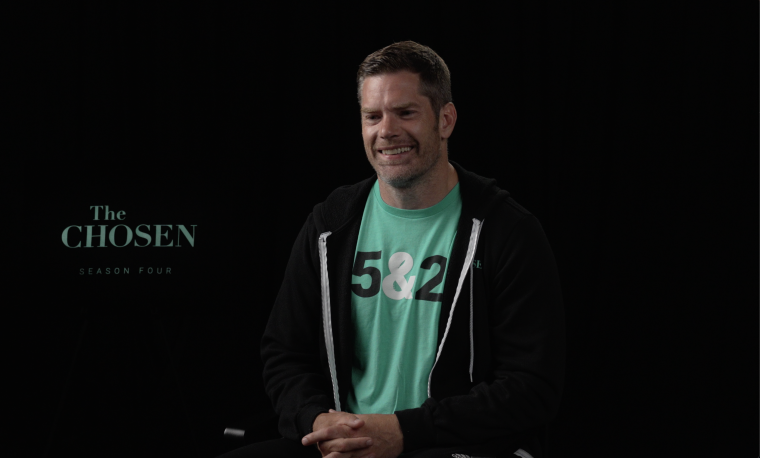 The creator of "The Chosen" is pushing back against criticism from an influential Evangelical leader that the hit series is actually in violation of one of God's Ten Commandments.
Dallas Jenkins, in response to a Babylon Bee podcast with author and pastor Voddie Baucham earlier this month, shared a statement on Facebook in which he expressed his admiration of and disagreement with Baucham's assertion that "The Chosen" breaks the Second Commandment.
Jenkins wrote: "I love Voddie Baucham, but I think this take is misapplied. The 2nd commandment is clearly referring to objects of worship, and most likely, specifically objects of worship that compete with God."
After quoting the entire passage from Exodus 20:4-6, Jenkins summarized Baucham's argument as alleging that "because a movie or show portraying Christ is showing someone who comes from Heaven, then it's idolatrous. Or because it's the portrayal of God, an image of God, it's idolatrous."
For Jenkins, "it's not the portrayal or image itself that's the issue," but rather the worship of that image.
"Which of course I agree with," he added.
"But no one is worshiping the TV screen; we're not claiming the show is the Bible or Jonathan is actually Jesus; and no one believes the portrayal is an object of worship or anything other than another way to illustrate and point people to truth," Jenkins wrote. "On no conceivable level does 'The Chosen' compare to the gods and idols and images the Israelites were potentially worshiping to compete with God."
Both men come from Evangelical backgrounds: Baucham, 54, dean of theology at African Christian University in Zambia, previously served as pastor of Grace Family Baptist Church in Texas, while Jenkins is the son of Jerry B. Jenkins, the writer behind the bestselling Left Behind franchise.
In the Babylon Bee podcast, Baucham referred to "Chosen" as "a line I draw."
When asked why he doesn't watch the show, Baucham replied, "2CV, man. Second Commandment violation," in reference to Exodus 20:4: "You shall not make for yourself a carved image or any likeness of anything that is in heaven above or on the earth beneath or in the waters below."
"The Chosen," which outperformed a number of other TV shows in its broadcast TV debut on the CW Network in July, has enjoyed mainstream success as the first-ever multi-season show about the life of Jesus Christ, while also serving to renew debate among Christians about the theology behind media images of Jesus.
The series, which began as a crowdfunding project in 2019 with Angel Studios, has been streamed by over 500 million people. Its new distribution partnership with Lionsgate is continuing to expand its reach worldwide, including under a new partnership with the CW.
Free

Religious Freedom Updates

Join thousands of others to get the FREEDOM POST newsletter for free, sent twice a week from The Christian Post.