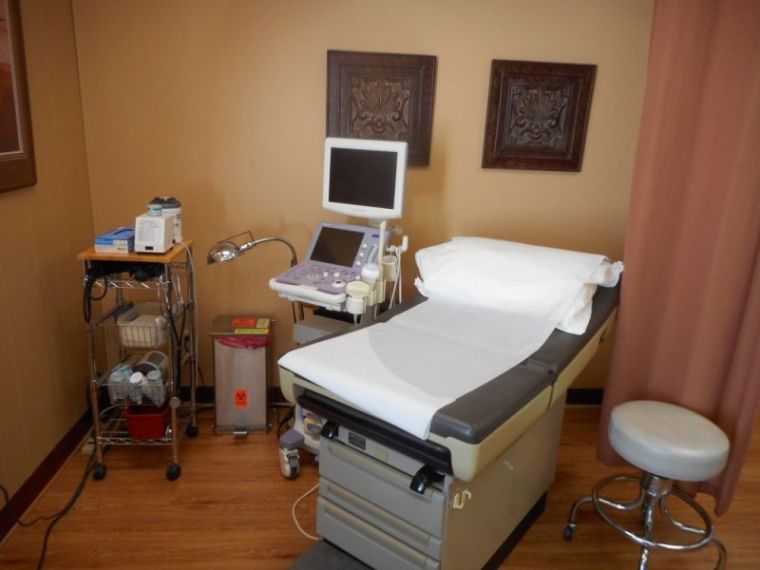 A group of pro-life pregnancy care centers have sued Vermont over a state law they claim will unconstitutionally infringe on their ability to advertise their services and counsel patients because they do not provide abortions.
Aspire Together, Inc., Branches Pregnancy Resources Center and the National Institute for Family and Life Advocates filed the suit last week in the United States District Court for the District of Vermont.
Defendants named in the complaint include Vermont Attorney General Charity Clark, Vermont Secretary of State Sarah Copeland Hanzas, Office of Professional Regulation Director Kevin Rushing, Vermont Commissioner of Health Mark Levine, individual members of the Vermont Board of Medical Practice, individual members of the Vermont State Board of Nursing and Naturopathic Physician Advisor Courtney Bowers.
At issue in the lawsuit was a law passed in May that, among other things, seeks to crack down on alleged misinformation in the advertising made by pro-life pregnancy care centers.
The centers suing Vermont argue that the new law "censors the centers' ability to advertise their free services" and "precludes centers from offering non-medical services, information, and counseling unless provided by a licensed health care provider."
The lawsuit goes on to contend that the new law offers a "vague and viewpoint-discriminatory" standard on what constitutes misinformation, adding that it "provides no guidance as to how it should be applied to advertisements including medical information on which there is no medical consensus."
NIFLA and the centers are being represented by the Alliance Defending Freedom, a conservative legal nonprofit that has successfully argued First Amendment cases before the U.S. Supreme Court.
ADF Legal Counsel Julia Payne said in a statement released last week that Vermont's law "impedes women's ability to receive critical services during a difficult time in their lives and suppresses the free-speech rights of faith-based pregnancy centers."
"Women who become unexpectedly pregnant should be empowered with life-affirming options, emotional support, and practical resources," stated Payne. "Pregnancy centers should be free to serve women and offer the support they need without fear of unjust government punishment."
For her part, Clark, a Democrat, told the news publication Vermont Public that she was "familiar with this law" and supported the measures included in the law.
"The law prohibits lying and deception in the marketplace. Who would be against that? I look forward to defending this lawsuit for Vermont," stated Clark.
In May, Vermont's Republican Gov. Phil Scott signed Senate Bill 37 into law, after the bill had received overwhelming support in both houses of the Democrat-controlled state legislature. 
The sweeping legislation made Vermont a safe haven for abortion clinics as well as doctors who perform body-mutilating cosmetic sex-change procedures for trans-identified minors.
Provisions of S. 37 defined pregnancy centers that do not provide abortions or emergency contraception as "limited-services" pregnancy centers and prohibited them from advertising "that is untrue or clearly designed to mislead the public about the nature of services provided."
"Although some limited-services pregnancy centers openly acknowledge in their advertising, on their websites, and at their facilities that they neither provide abortions nor refer clients to other providers of abortion services, others provide confusing and misleading information to pregnant individuals contemplating abortion by leading those individuals to believe that their facilities offer abortion services and unbiased counseling," continued the law.
"The General Assembly respects the constitutionally protected right of each individual to personal reproductive autonomy, which includes the right to receive clear, honest, and nonmisleading information about the individual's options and to make informed, voluntary choices after considering all relevant information."
Free

Religious Freedom Updates

Join thousands of others to get the FREEDOM POST newsletter for free, sent twice a week from The Christian Post.