ARC calls accusations 'unfounded and inaccurate'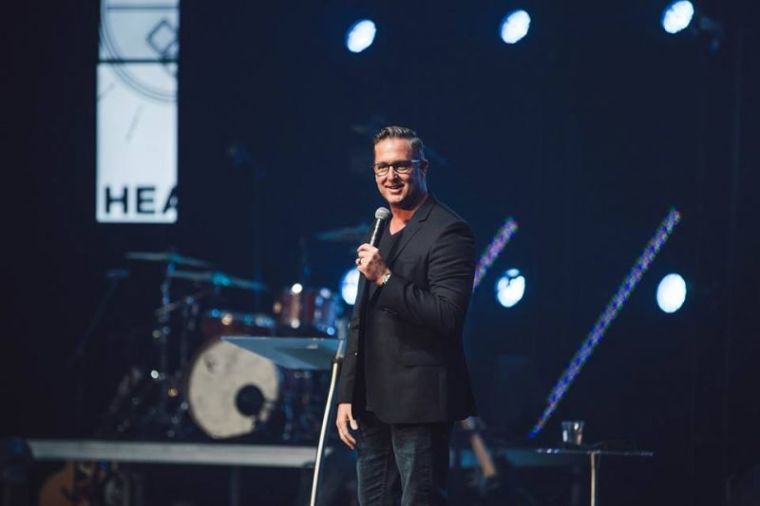 Celebration Church founders Stovall and Kerri Weems have filed a lawsuit accusing the Association of Related Churches, one of North America's largest church-planting organizations, and several high-profile members of its executive team, including Church of the Highlands founder and leader, Chris Hodges, of "engineering" a takeover of the church and damaging their reputations.
"This case arises out of a continuing unlawful conspiracy masterminded by the Defendants to protect and expand their church growth business interests and endeavors and the substantial income they generate by destroying plaintiffs and eliminating them as perceived threats and competitors, which included engineering a takeover at Celebration Church of Jacksonville, Inc," the complaint alleges.
The complaint claims that the alleged takeover of the church, now led by Pastor Tim Timberlake and his wife, Jen, allowed "defendants to effectively gain control over its operations and substantial assets, coverup numerous criminal and tortious acts committed in the process, and frame the Weemses for financial crimes they never committed."
In addition to ARC and Hodges, the federal lawsuit filed in Jacksonville, Florida, on July 12 also names the associate pastor at Church of the Highlands, Dino Rizzo, and John Seibeling of The Life Church as defendants.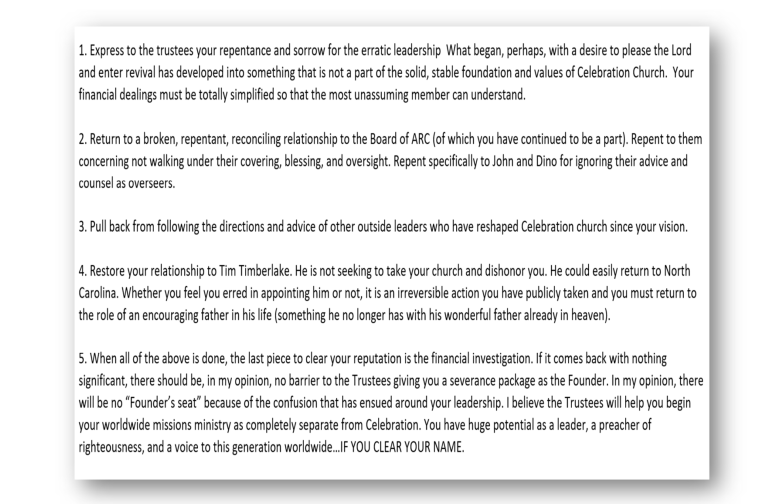 While the Church of the Highlands in Alabama did not immediately respond to requests for comment on the lawsuit from The Christian Post, the Texas-based ARC said the lawsuit "included unfounded and inaccurate accusations."
"We are saddened that Stovall Weems, former pastor of Celebration Church in Jacksonville, Florida, filed a lawsuit against ARC that included unfounded and inaccurate accusations," the church-planting organization said in a statement to CP Wednesday. "We are confident, however, that the truth will ultimately prevail. We respect the judicial process and look forward to addressing these matters in the courtroom."
The lawsuit comes more than a year after Weems was forced to formally resign from the church amid a legal battle with Celebration Church's board of trustees and officers over control of the congregation's assets.
The Weemses, and several non-profit groups they founded, accuse ARC and the specific leaders of destroying their reputations because they wanted to abandon a "corporate" focus of church leadership for more missionary work.
According to the Weemses, the corporate model "was having significant negative psychological and health impacts on pastors, who needed counseling, guidance, and treatment to recover from the adverse effects of the growth model that defendants are at the forefront of promoting."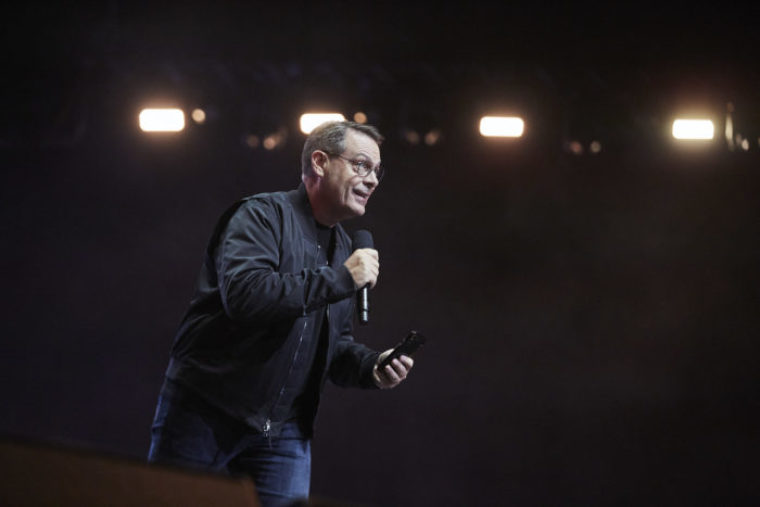 "Defendants were consumed by greed and the desire to advance their own financial and business interests when they deliberately targeted Pastor Weems and those closest to him because he rejected their unbridled church growth model and was focused on missionary work and developing supporting businesses that defendants perceived as a significant threat to their economic interests," the complaint alleges.
The Weemses allege that the defendants used ARC's "significant influence and power as a vehicle to facilitate and conceal their nefarious scheme," resulting in more than $100 million in damages.
"Defendants intentionally caused substantial financial and other irreparable harm to the Plaintiffs through a pattern of unlawful and often criminal acts that included extortion, bribery, psychological abuse, wire fraud, and computer crimes," the complaint, which is seeking a jury trial, says.
Before the dispute leading to Stovall Weems' resignation in April 2022, the complaint alleges that Celebration Church was freely donating approximately $150,000 to $200,000 annually to benefit ARC's church planting operations.
Churches planted by ARC, which has been in operation since 2000, sign loan contracts that require them to, among other things, pay 10% of their tithes and offerings to ARC until the loan is repaid. After the loan is repaid, the churches still have to pay an "ongoing amount of 2% of its monthly tithes/offerings," the lawsuit says.
Even though ARC did not plant Celebration Church, the lawsuit contends that ARC kept "pressuring Pastor Weems to commit to donating 2% of Celebration Church's income to ARC for church planting purposes."
The legal filing claims that when Stovall Weems decided in 2018 that he would not make donations to ARC unless they were going towards missionary work, the defendants began conspiring to replace him with Timberlake, who they could control.
The Weemses also allege that Hodges, leader of one of the largest churches in the country, co-founder of ARC, benefits significantly from the corporate structure.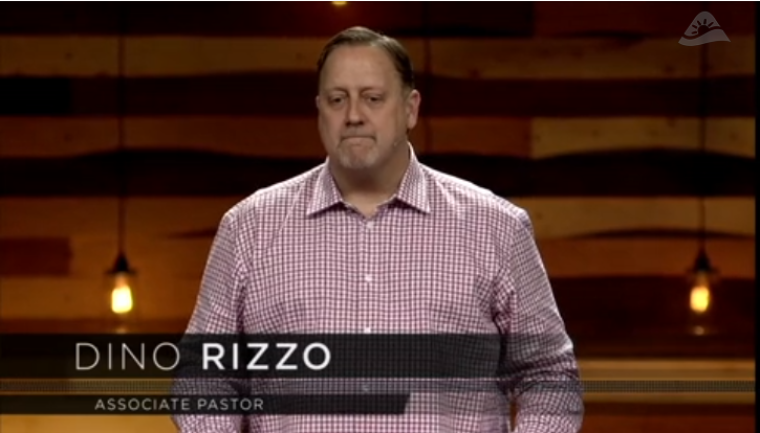 "Hodges fully embraces the modern church growth model and has vocally expressed his goal to help 1,000 churches break the 1,000-attendance barrier," the lawsuit says. "Hodges founded and operates several entities closely affiliated with ARC and Highlands that are heavily promoted as ARC 'partners,' including GrowLeader, LLC."
The lawsuit mentions the Church of the Highlands' controversial $4.5 million retreat center called The Lodge at Grants Mill at its Grants Mill campus, which the Weemses suggest is a copycat of their Honey Lake Farms' Lodge.
"In September 2021, Hodge's Highlands church announced that it was spending $4.5 million to build its own 'Lodge Retreat Center' — a center for pastoral counseling reported as being 'the vision of' Hodges and Rizzo that was virtually identical to the Honey Lake Farms' Lodge that had been up and running since December 2020," the plaintiffs allege.
"Around the same time, Rizzo and Seibeling stepped down as Celebration Church Overseers. Honey Lake Farms' Lodge and The Lodge Retreat Center (once completed) would have been competitors. However, Defendants knew Honey Lake Farms' Lodge had a significant advantage because it was already operational and had numerous retreats, counseling and restorative programs led by professional therapists."
The Weemses allege that the Honey Lake Farms was seen as a threat to The Lodge at Grants Mill because it provided "counseling services that included programs designed to improve pastoral mental health by moving away from the church growth model."
Last April, an internal report released by the 12,000-member Celebration Church presented Weems and his wife as abusive and mentally troubled divas who constantly exploited church staff and finances until they were forced to resign from all their positions in the church earlier that month.
The lawsuit presents a narrative showing how the internal report was part of the conspiracy to remove the Weemses from the ministry.
It was alleged that in January 2022, as the dispute over the church dragged on, the defendants took action described as "extortionate."
"On January 17, 2022, defendants sent an extortionate email to Pastor Weems through their agent, Larry Stockstill, an Overseer and Apostolic Elder of Highlands and Hodges' personal pastor," explains the lawsuit.
"In this January 17, 2022 email, Stockstill acting at defendants' direction also openly challenged Pastor Weemses's 'new direction in ministry' before summarizing that Pastor Weems was 'under investigation financially … banned from the church and it's property … and no longer [has] a 'founder's seat' and that will probably not happen,' before laying out in detail the actions Pastor Weems had to take to 'CLEAR [his] NAME,' which included repenting to ARC, Rizzo, and Seibeling."
Earlier this year, Weems launched a website dedicated to clearing his name, but it is no longer functional.
"In 2022, we were accused with salacious lies that cost us everything — our life's work, the ministry we built for God's Kingdom, our jobs, our finances, our reputations, and even many of our dearest friends," Weems wrote on the website called ClearingOurName.com. "The problem is the accusations that were made, and the actions taken against us were lies — not to mention illegal."
Free

Religious Freedom Updates

Join thousands of others to get the FREEDOM POST newsletter for free, sent twice a week from The Christian Post.