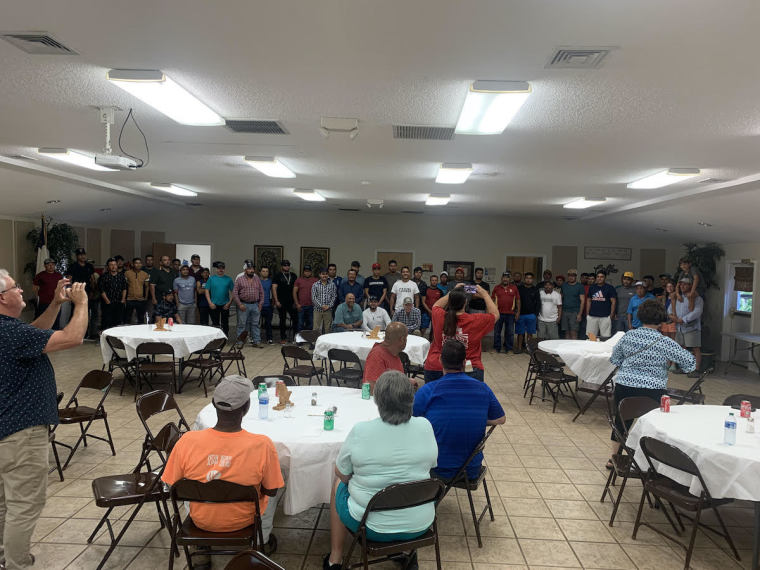 The power of one church invitation can lead to a chain reaction of faith to build God's Kingdom on earth, according to a Georgia pastor who recently invited 60 unchurched Mexican migrant workers to his church, where many accepted Jesus as their Lord and Savior. 
Pastor Richard Compton of First Baptist Church of Rochelle said he was responding to a command that God placed on his heart when he invited dozens of migrant workers from Mexico to his church to have dinner and hear the Gospel message on July 13.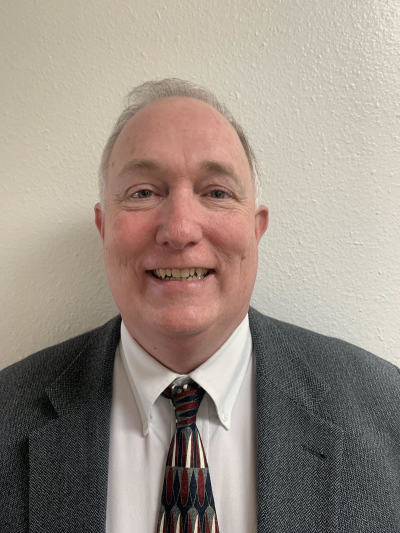 Roughly half of the 60 migrant workers — who came to southwest Georgia to harvest watermelons — prayed to receive and accept Jesus into their hearts at the event, Compton told The Christian Post.
The 57-year-old pastor of the First Baptist Church of Rochelle, which averages about 115 congregants every Sunday for services, is calling on other churches nationally to take the leap of faith by opening their houses of worship to more unchurched people.
"One of my deacons here in the church, his name is Don Wood, he harvests watermelons. I found out at about the end of June a little bit about how he does that. He typically hires folks from some different countries. This time, he happened to have folks from Mexico, and he brought them in through a contract for labor work to harvest his watermelon crop," Compton said.
"Every summer, before his harvesters leave, he usually hosts a dinner for them out in his shed where they harvest the watermelons. It's a dinner as a token of appreciation for all the hard work. This year, I felt God was calling me to offer the invitation to host the dinner in my church."
Someone affiliated with the church share the Gospel in Spanish during the event. 
Referencing Matthew 28:19-20, where Jesus commands believers to spread the Gospel, Compton hopes to continue to host more evangelistic events in the years to come. 
"God placed it on my heart to see if we could do something. It was just a one-time event. Next year, hopefully, we can do more. To see those folks that we see throughout the summer taking care of our watermelon crops, to see them hear the Gospel and given the opportunity to respond to salvation. That was wonderful. That was awesome. Only God could do that. And I didn't know what to expect. But boy, did God show up. It was wonderful," Compton said. 
The pastor said he constantly prays for more churches to do more to invite those who don't typically step foot within churches. Too often, he said, many people don't attend church because they are never invited. 
Studies have shown that people who don't typically attend church are more likely to attend church only if they are invited. 
According to a study cited in Thom Rainer's book The Unchurched Next Door, about 82% of unchurched individuals are at least somewhat likely to attend church if invited. However, only 2% of church members have invited a single unchurched person to church.
A 2016 study from Lifeway Research suggests that one-third of unchurch individuals are likely to attend church if invited.  
"These statistics don't shock me because we don't do a good job of inviting our friends and our neighbors and our coworkers to church. I think every Sunday, as pastors, we should encourage and challenge our folks to invite their friends and neighbors and coworkers to church, and then encourage them next Sunday to do the same thing and encourage them the following Sunday to do the same thing," Compton advised. 
"Those statistics, I believe, are spot on. God has placed specific churches in specific communities for a purpose. And I don't believe any church is there by accident. I believe God has placed us where we are as a church in the community that we are in. It is our job to reach out and to invite folks to our church," he added. 
"Not everybody is going to go to our church. I understand that. But, as we invite people to church, that then begins the process of sharing with people the importance of having a relationship with Christ and the importance of going to church."
Compton said that fear and time management issues often keep Christians from extending invitations to their unchurched friends, family members and co-workers.
The pastor noted that these two factors can also prevent believers from extending invitations to people they might not know but meet in public.
"I think it's a combination of both. Life happens. I mean, we're all busy in our own separate ways. We all have stuff to do, whether that's work-related, whether that's home related, whether that's family related, whether that's recreation related. So, we all have stuff, life. Life goes on," Compton said.  
"That's part of it. But, I think a lot of it, as well, is fear. We're just afraid. We're afraid of the response that people that we talk to about Jesus will have. We're afraid of being labeled. We're afraid of the language in this culture that we live in. We're afraid of being canceled. That fear plays a whole big part in it, as to why people are more reluctant to invite folks to church." 
One remedy that can potentially aid the Church is if believers cultivate more spiritual disciplines that could potentially lead to their own increased faith, according to Compton. 
"I believe we have to start by ourselves bolstering our faith, bolstering our own personal relationships with God, getting ourselves on a firm foundation with God. And being involved in church, not just going to church, but being involved in the ministries that our church has. And if we see a need in our community, and our church can help that need, being a part of the big catalyst to begin that ministry within the life of our church," Compton said. 
"We have to take the responsibility ourselves to work on our own faith and our own relationship with God before we can ever try to feel comfortable with reaching out and encouraging others to be a part of the family of God."
Compton said if Christians — pastors especially — aren't willing to meet the people within their communities, the statistics of the unchurched will remain as they are.
"We need to get out in our communities. Too many churches, I believe, are closed in, and we don't ever go out in our communities and get to know our communities. We need to just get out of the four walls of our church, as a church itself, as a body of believers, as people, and take the things of our church and minister outside our church walls, instead of only having stuff within the church," Compton said. 
"We also need to go out and we need to do things in the communities: whether that's food related ministries, whether that's helping to pick up trash, or helping to do whatever God places on your heart for the betterment of our community. And then, God can use that to reach and impact unchurched people's lives."
Nicole Alcindor is a reporter for The Christian Post. 
Free

Religious Freedom Updates

Join thousands of others to get the FREEDOM POST newsletter for free, sent twice a week from The Christian Post.