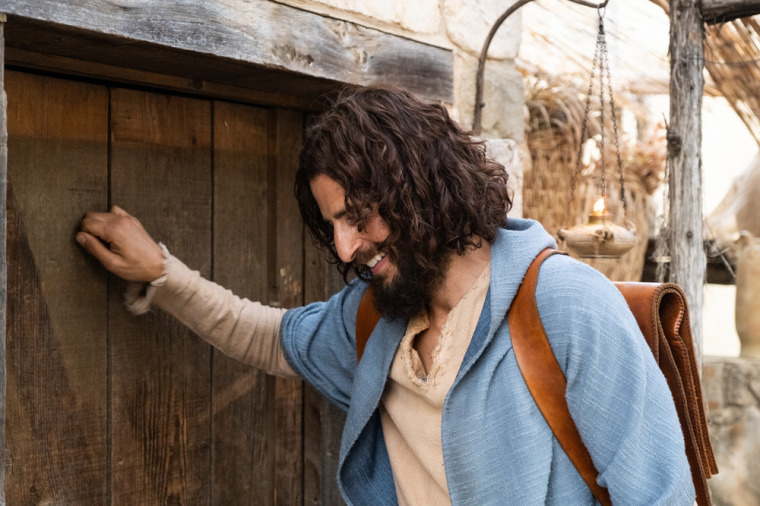 The TV debut of "The Chosen" on the CW Network on Sunday night drew about a half million viewers for its premiere episode, outperforming other CW shows that aired during the same time slots the previous week. 
According to TV Line, "The Chosen" 90-minute broadcast TV premiere "averaged 520,000 viewers and a 0.1 rating."
The first episode's viewership was pegged as "a far mightier audience" than the 200,000 viewers who viewed "Riverdale" and the 400,000 people who watched "Nancy Drew." Viewership for "The Chosen" was also considerably greater than what "Gothan Knights" (235,000) and "Superman and Lois" (174,000) drew on the CW the previous Sunday during the same time slots, data from SpoilerTV.com suggests. 
TV Insider reports that the faith-based series has "converted a mass of impassioned viewers to rival any 'Yellowstone' or 'The Walking Dead' fanbase."
The series began as a crowdfunding project in 2019 with Angels Studios and has now grown into a global phenomenon. It has been streamed by over 500 million people. Its new distribution partnership with Lionsgate is continuing to expand its reach worldwide, including its new partnership with the CW.
The shows creator, Dallas Jenkins, took to Instagram with a photo of the actor who plays Jesus on "The Chosen," Jonathan Roumie gracing the cover of TV Guide.
Jenkins shared his gratitude that his Christian show is now on mainstream television. 
"When I was growing up, I loved TV Guide. … I loved reading the recaps, and because I wasn't allowed to watch most of the shows listed, it was my primary connection to this world of entertainment I was intrigued by. And I remember thinking even back then, 'Wouldn't it be cool if there was good stuff in here related to stories of faith?' But it seemed impossible," Jenkins wrote in the caption of his post.
"Check this out … in the upcoming issue, our little show is on the cover. Can you believe it?" he continued. 
Jenkins, son of Left Behind author Jerry Jenkins, explained why he wants everyone to know about "The Chosen."
"We want this show out there. Everywhere, as easy to find as possible. Like the song says, 'Hide it under a bushel? No! I'm going to let it shine.' Please be sure you're letting others know what's inside this issue — that The Chosen is on The CW every Sunday night." 
Brad Schwartz, president of Entertainment for The CW Network, predicted that his network would draw in a large viewership for the series.
"The Chosen is based on the biggest IP of all time and is truly a one-of-a-kind series that tells this historically significant story in a captivating, dramatic, and premium way," Schwartz shared in a statement.
"This show has already connected deeply with viewers around the world, and The CW will expand its audience even further."
Free

Religious Freedom Updates

Join thousands of others to get the FREEDOM POST newsletter for free, sent twice a week from The Christian Post.