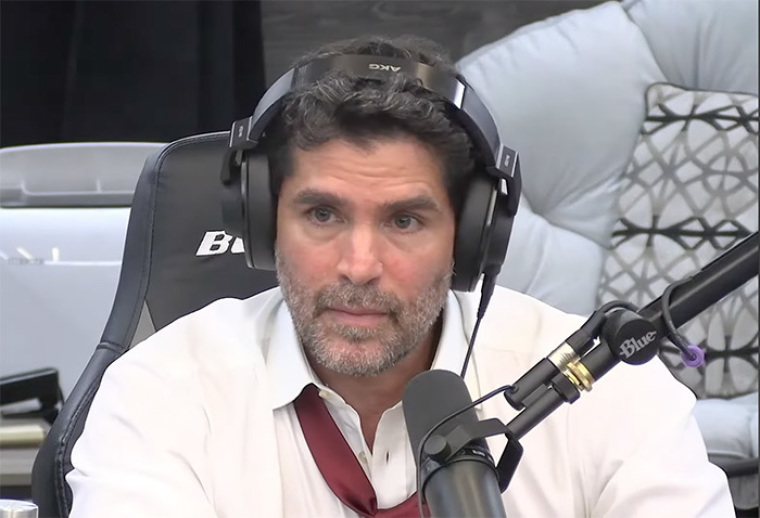 Eduardo Verástegui, the producer of "Sound of Freedom," recently recounted how a "no" answer from actor Jim Caviezel's wife led to the rescue of 200 children from human traffickers in Colombia.
In an episode of the "Timcast IRL" podcast with Tim Pool that aired last week, Verástegui detailed the events that started with a meeting with Caviezel, known for portraying Jesus Christ in Mel Gibson's "The Passion of Christ."
Verástegui and "Sound of Freedom" director Alejandro Monteverde believed Caviezel would embody the spirit of the film's lead character.
"He's brave; he's a Godly man, and I know he's going to be an actor who is not going to just come here, play the role, go to the premiere, and then move to the next movie; he will stay with us until the end," Verástegui said.
However, the casting of Caviezel was almost thwarted when Caviezel's wife, after watching "Narcos" Colombia on Netflix, was afraid for her husband to travel to Colombia for filming.
Tim Ballard, the real-life inspiration behind "Sound of Freedom," who Caviezel would portray in the movie, suggested employing 30 ex-Navy Seals to protect the production.
This suggestion received Caviezel's wife's approval, and the film production proceeded in Colombia. And in an unexpected twist, some of the ex-Navy Seals, who were experts in child rescue, were instrumental in a major child trafficking rescue about two weeks into the filming. 
According to Verástegui, half of the security team disappeared from the set, only to be later discovered as participants in an undercover operation that rescued more than 200 children from human traffickers in Cartagena.
The rescue operation mirrored the film's plot, which depicted Ballard's efforts to rescue children from sex traffickers in the South American nation.
"Thank God for Jim Caviezel's wife who said 'no' in the beginning," Verástegui said, explaining that because of that "no," Ballard brought 30 ex-Navy Seals to Colombia "and because of those ex-Navy Seals, half of them rescued 200 children before the film was even finished."
"Sound of Freedom," directed by Monteverde and produced by Verástegui, stars Caviezel, Oscar winner Mira Sorvino, Bill Camp and José Zúñiga. It was released in the first week of July in 2,600 theaters. On July 4, the film outperformed Disney/Lucasfilm's "Indiana Jones and the Dial of Destiny" at the box office.
This success was partly due to the "Pay It Forward" technology used by Angel Studios, allowing viewers to pay for someone else's ticket.
The film, based on the true story of Ballard's departure from government service to rescue a child from sex traffickers, aims to raise awareness about child exploitation and trafficking.
In May, before the film was released, Caviezel made a call to action, challenging 2 million people to join him in bringing attention to this global issue by attending the opening weekend for the film to represent the estimated 2 million children trafficked worldwide.
"We know this is heartbreaking, and it hurts to look at, but the first step in helping these children is hearing their story. Not enough people know this problem exists, and even fewer people are willing to do anything about it," Caviezel declared.
"Our goal is to inspire 2 million people to attend the film's opening weekend to represent the 2 million trafficked children around the world." 
Free

Religious Freedom Updates

Join thousands of others to get the FREEDOM POST newsletter for free, sent twice a week from The Christian Post.