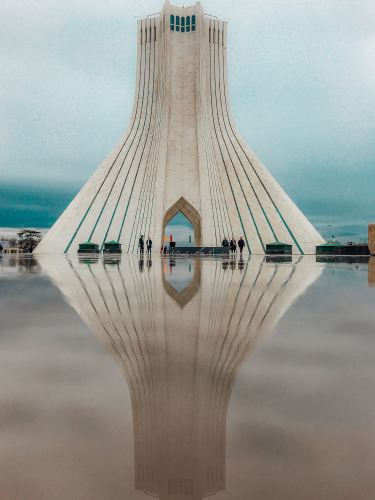 A wave of raids by Iranian state security forces has seen over fifty Christian converts arrested, with local advocacy groups saying that the number might be as high as seventy.
The arrests were part of a series of raids and arbitrary detentions carried out over the past week that occurred over five cities.
Local advocacy groups are unsure of the reasons behind the sudden crackdown on Christian converts, with all those arrested formerly belonging to Islam's second largest branch, Shi'ism, but there is a belief that this marks a deliberate shift in strategy by Iranian authorities.
"It's not clear what the motive is for this sudden surge in arrests of Christians," Henrietta Blyth, Chief Executive of Christian religious persecution charity Open Doors, said. "This seems to be part of a wider crackdown on civil liberties".
Whatever the motives for the arrests, conversion is considered a serious offence in Iran and classified as a threat to national security, bringing significant punishment.
"Police are entering family homes and seizing parents in front of their children," said Kiaa Aalipour, a spokesperson for Article 18, a partner group of Open Doors that advocates for Iran's Christian minority.
"Christian converts are usually charged with propaganda against the state or membership of illegal groups which are considered 'anti-state'. These charges can carry a ten-year prison term."
Numerous converts, who are classified as 'Unrecognised Christians' under Iranian laws, have already been imprisoned—including mother of three, Sakineh Mehri Behjati, and a 63-year-old Parkinson's sufferer, Homayoun Zhaveh.
These latest arrests have brought an abrupt end to a period of relative calm in Iran, after months of prolonged strife that erupted in the wake of the murder of 22-year-old Iranian woman, Mahsa Amini. Ms Amini died under suspicious circumstances after being arrested by the Guidance Patrol, the religious morality police, for allegedly not wearing her hijab. Her death sparked a wave of violent protests that shook the government and saw at least 476 people killed by security forces.
"Our workers in Iran think this clampdown may be linked to the forthcoming anniversary of the death of Mahsa Amini in September," Kiaa Aalipour said.
The government of Iran is known to view conversions to Christianity as an attempt by Western nations to undermine the Islamic regime of Iran, and a number of leaders of Christian convert groups have received long prison sentences