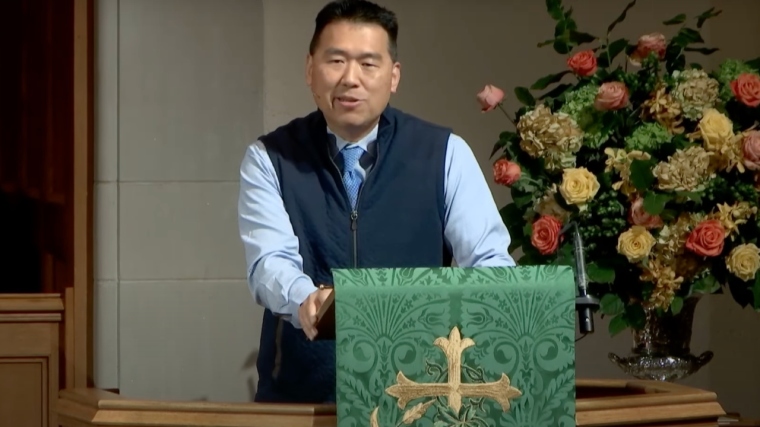 The executive pastor of Highland Park Presbyterian Church in Dallas, Texas, delivered a sermon Sunday remembering his late colleague Pastor Bryan Dunagan, who died in his sleep last week at 44.
"We are the adopted sons and daughters of God, sent out on God's mission to be Jesus-loving people," Executive Pastor Jay Lee said from the pulpit. "And if there's an image of Bryan that I want you to have, it is this picture of a free-spirited person who loves you very well."
"It's his contagious joy," an emotional Lee added.
Dunagan died in his sleep of natural causes last Thursday during the early morning hours, according to a public statement from the church, which first informed the congregation via email. He had served as senior pastor of the 5,500-member congregation since he was 34.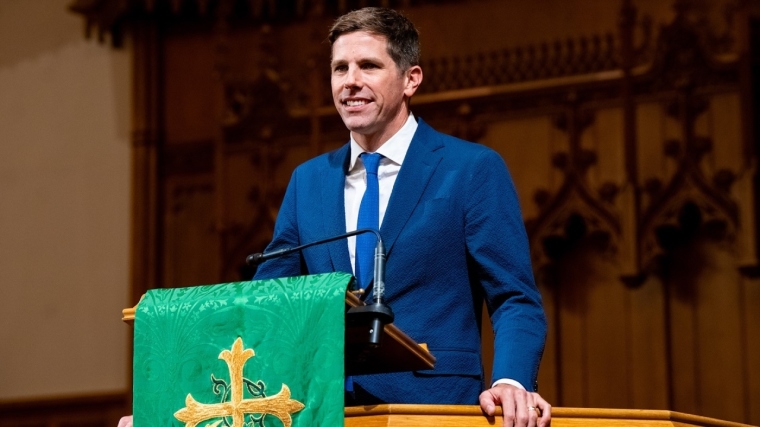 Lee noted that the sermon Dunagan had prepared for Sunday months in advance had been based on 1 Peter 3 and titled, "The Power of a Eulogy."
Lee said he believed Dunagan picked the title of his sermon based on 1 Peter 3:9, which reads, "Do not repay evil for evil or reviling for reviling, but on the contrary, bless, for to this you were called, that you may obtain a blessing."
Lee explained that the original Greek in that passage contains the word for "eulogy," which can also be translated as "good words," "blessing," or "a speech pattern that transforms people from inside out."
"You need to remember that Peter, when he was writing this, he was writing to scattered Christians," Lee said. "These scattered Christians were feeling confused. Many of them did not have a homeland. They were feeling unsettled. They're wondering what's going to happen to their lives, feeling lost."
Lee went on to draw a parallel between the feelings of the Christians to whom Peter was writing and those at Highland Park Presbyterian Church who lost their pastor.
"These Christians were pilgrims," he said. "And many of them felt like sheep without a shepherd. And Jesus always had compassion for those who had felt hopeless. And I know it's been hard, and God hears our cries. God knows our sufferings. He promises us to be with us in hardships because God knows the pain of losing a beloved child."
"But the calling that we have as Christians is to suffer well because when hard things happen, we need to remember how to speak blessings over one another," he added.
"We are to eulogize to one another, sharing the words of comfort and healing. That's why we are here today. We are the Gospel people, we're the people of good news, because in the midst of heartaches, we remember that Jesus suffered for us and He died for us so that we can be made alive in spirit."
The church conducted a vigil in its sanctuary on Thursday from 12 p.m. to 7 p.m. in memory of Dunagan, who leaves behind his wife, Ali, and their three children. A guided prayer service also took place at the church on Friday morning. A memorial service is scheduled to take place on Wednesday.
Free

Religious Freedom Updates

Join thousands of others to get the FREEDOM POST newsletter for free, sent twice a week from The Christian Post.