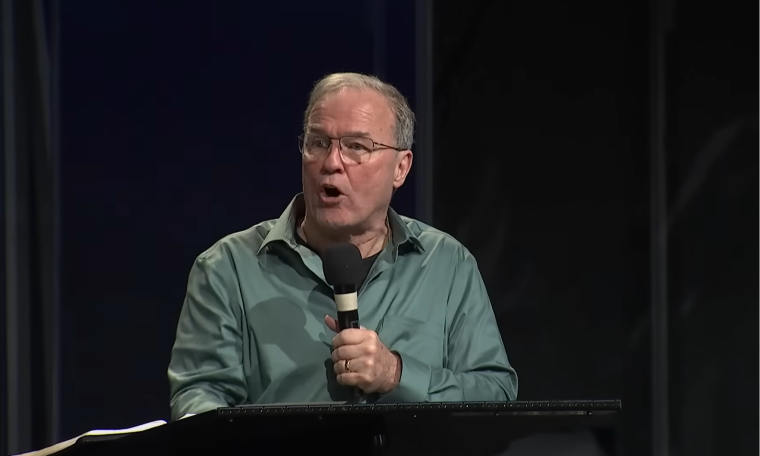 International House of Prayer Kansas City founder Mike Bickle has agreed to step away from public ministry as he is investigated for "serious allegations including sexual immorality" that have been made against him by multiple women.
Leaders of the charismatic Evangelical Christian movement and missions organization based in Kansas City, Missouri, made the revelations of the allegations Sunday at the 11 a.m. service of the ministry's "local church expression," Forerunner Church, where Isaac and Morgan Bennett serve as lead pastors.
"We are heartbroken to share that we have recently become aware of serious allegations including sexual immorality directed against Mike Bickle, the founder of IHOPKC. Our leadership team takes these allegations very seriously and we are laboring for truth, light, redemption, and righteousness. We are engaging with outside parties to assess and arbitrate these allegations," the church's leadership team announced on Facebook Sunday.
"Our priority is to love and serve our IHOPKC community during this moment. This news is unsettling for our spiritual family as well as our entire leadership team. Please pray for all involved, including the ones who have come forward, those who have experienced trauma, and for the Bickle family," it continued.
"We are asking for patience as we work through this complex and very difficult situation. Secondly, we ask that our spiritual family refrain from using prophetic spiritual language that can be interpreted as dismissive of the pain of the traumatized."
Bickle, IHOPKC leaders further noted, agreed on Thursday that he would not preach or teach from the church's platform, engage with the public on social media or participate in the church's well-known 24-hour prayer room on Red Bridge Road in south Kansas City "while we work with others to assess this situation."
"As difficult as this is for many, we are trusting in Jesus' wise and good leadership to help and strengthen us as we anchor our hope in Him," the church leaders added.
Dwayne Roberts, a founding member of the IHOPKC, Brian Kim, a former IHOPKC executive leadership team member, and Wes Martin, a former pastor of Forerunner Church, said in a joint statement published on Saturday that they were the ones who first confronted leaders of the ministry with the allegations that span "several decades."
"A few days ago, we made the leadership team of the International House of Prayer in Kansas City … aware of serious allegations spanning several decades concerning its founder, Mike Bickle. Without going into details to protect the privacy of the victims' identities, we have found these allegations of clergy sexual abuse by Mike Bickle to be credible and long-standing," they began in their statement. "The credibility of these allegations is not based on any one experience or any one victim, but on the collective and corroborating testimony of the experiences of several victims."
They allege that before meeting with IHOPKC's leadership team, they attempted to discuss the allegations with Bickle directly "in the spirit of Matthew 18:15-17" but they were rebuffed. Bickle also attempted to intimidate, isolate, manipulate and discredit his victims.
"When these allegations were brought to our attention, we were shocked. We could never have imagined that inappropriate conduct with women as something we would ever need to be concerned about," the former IHOPKC ministry workers said. "The allegations seemed out of character to the man we thought we knew, but they were so serious we could not ignore them."
Bickle, they explained, allegedly used his position of leadership over the women to manipulate them.
"We believe that Mike Bickle's actions were not above reproach and fall short of biblical standards for leaders in the church. To be clear, the allegations made about Mike Bickle's misconduct were sexual in nature where the marriage covenant was not honored. Furthermore, the allegations made also reveal that Mike Bickle used his position of spiritual authority over the victims to manipulate them."
Free

Religious Freedom Updates

Join thousands of others to get the FREEDOM POST newsletter for free, sent twice a week from The Christian Post.