Police: One teacher said 'they have to do this or they will starve'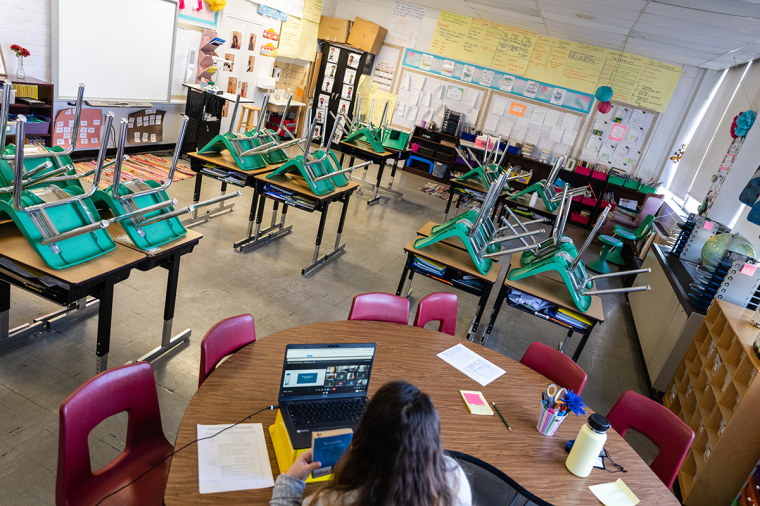 Two substitute elementary school teachers in a Tennessee school district who openly identify as LGBT activists were cited for prostitution earlier this year, according to reports.
Ezra Fry, 22, and David Acevedo, 25, were cited in a late August sting operation by Chattanooga police, ABC affiliate WTVC reported.
The sting operation took place between Aug. 25-26 and resulted in the arrest or citation of five men, including Acevedo, who was cited for prostitution, drug possession and other charges, according to the Tennessee Bureau of Investigation.
A police report cited by WTVC indicated the pair were busted by Chattanooga Police Narcotics and Vice Detectives after an undercover officer contacted Fry "via an illicit prostitution website" to arrange for a meeting.
Fry then invited the undercover officer to his home, where he lived with Acevedo.
According to the report, officers found drug paraphernalia and a revolver in Fry's home, where "both made statements during and after the search to include both stating that 'they have to do this or they will starve'."
Investigators stated that both Fry and Acevedo identified themselves as special education teachers at Woodmore Elementary and Calvin Donaldson Elementary, both located just outside Chattanooga, WTVC reported.
Fry is said to have told officers, "I don't care, everyone has seen my [private parts]."
Earlier this year, images of Fry wearing a dress were shared on social media, including one of which, as of Friday, remained as Acevedo's profile image on his now-locked Instagram.
In April, Fry told the Chattanooga Times Free Press the image of him "standing in a school hallway wearing a long dress and dyed pink hair" was not work-related and denied the allegation that he is trans-identified.
"I'm a non-binary person, and I keep my gender out of my job," Fry told the outlet. "Obviously this whole thing has blown up because people think I am."
The Christian Post reached out Friday to Hamilton County Schools for comment. This story will be updated if any response is received.
While both Fry and Acevedo locked their social media profiles following the citations, journalist Andy Ngo shared images of their profiles, including one in which a dress-wearing Fry holds hands with Acevedo.
More photos of Ezra Fry & David Acevedo (dark-hair person), two trans nonbinary @hamcoschools special ed teachers in the Chattanooga, Tenn.-area who were caught in a sex crime undercover sting. https://t.co/SVtdyBs9Lnpic.twitter.com/J2MJS5hLLq

— Andy Ngô ?????????? (@MrAndyNgo) October 19, 2023
Last month, conservative influencer Libs of TikTok shared images of an Oregon trans-identified teacher who reportedly identifies as "Mx" and believes teachers should avoid referring to students as "boys and girls because it forces a gender on them."
The report caused a stir among local parents, some of whom pledged to pull their children out of school and homeschool them instead.
Free

Religious Freedom Updates

Join thousands of others to get the FREEDOM POST newsletter for free, sent twice a week from The Christian Post.