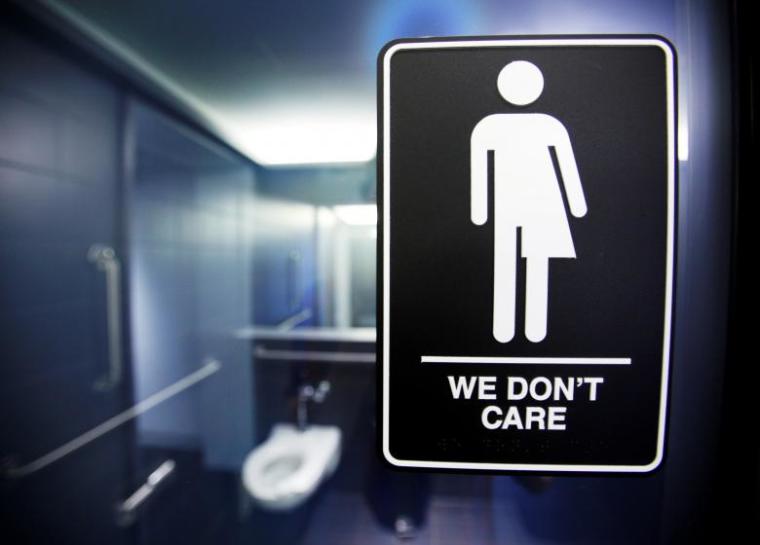 A judge in Idaho has upheld a state law that requires students with gender dysphoria to use the bathrooms and locker rooms in accordance with their biological sex rather than their preferred gender identity.
Chief U.S. District Judge David C. Nye issued a ruling last week allowing Idaho's law to take effect, rejecting a request from the Sexuality and Gender Alliance and trans-identified students for an injunction against it.
"Although it likely comes as little solace to Idaho's transgender students who, as a result of the Court's decision today, may have to change their routines, or who, regrettably, may face other societal hardships, the Court must stay within its lane," wrote Nye, a Donald Trump appointee. 
"Its duty is to interpret the law; it is not a policy-making body. As such, the Court cannot say which approach is best. It can only decide whether the approach chosen by the Idaho Legislature is legal."
Nye rejected the plaintiffs' claims of discrimination, writing that "the prevalent idea in society today that simply because a person supports one position necessarily means he or she 'discriminates' against the other position (or against a person who supports the opposite position) is short-sighted."
"The state of Idaho has an interest in protecting the privacy and safety of its youth while at school," wrote Nye. "It has written a law to achieve that goal, while also mandating a reasonable accommodation for any student who feels he or she cannot follow the law."
Liberty Counsel Founder and Chairman Mat Staver, whose conservative legal group supports the state law, said in a statement on Tuesday that he considers the ruling a "commonsense decision."
"The Idaho law is meant to protect children's safety and privacy. It can be humiliating, demeaning and unsafe for children to be exposed to the opposite sex," stated Staver. "Biology is fixed at birth, and children with gender confusion need counseling, not access to the private spaces of the opposite gender."
In March, Idaho passed Senate Bill 1100, which, among other things, requires that students in Idaho public schools use the facilities that correspond with their biological sex rather than their preferred gender identity.
The new law included various exemptions, such as not applying to single-occupancy restrooms or rooms "conspicuously designated for unisex or family use," "facilities that have been temporarily designated for use by that person's biological sex," "a person who enters a restroom or facility to render medical assistance," and "when necessary to prevent a serious threat to good order or student safety."
"Every person has a natural right to privacy and safety in restrooms and changing facilities where such person might be in a partial or full state of undress in the presence of others," stated the law.
"Requiring students to share restrooms and changing facilities with members of the opposite biological sex generates potential embarrassment, shame, and psychological injury to students, as well as increasing the likelihood of sexual assault, molestation, rape, voyeurism, and exhibitionism."
In July, the Boise High School student organization, the Sexuality and Gender Alliance, along with a couple of trans-identified students, filed a complaint against state and local school officials over the law.
The plaintiffs were represented by the progressive LGBT legal advocacy group Lambda Legal and the law firms of Munger Tolles & Olson LLP and Alturas Law Group, PLLC.
Lambda Legal Senior Counsel Peter Renn claimed in a July statement that SB 1100 was a "cruel and unconstitutional attack on a vulnerable population."
"It is reprehensible that anti-transgender state legislators nationwide keep singling out transgender youth for harmful, discriminatory treatment, even though court after court has repeatedly quashed this type of discrimination wherever it has popped up," Renn stated.
"We are seeking immediate relief to stop this law from banishing transgender students across Idaho from using the same facilities as their peers once they return to school and turning them into outsiders in their own communities."
Free

Religious Freedom Updates

Join thousands of others to get the FREEDOM POST newsletter for free, sent twice a week from The Christian Post.