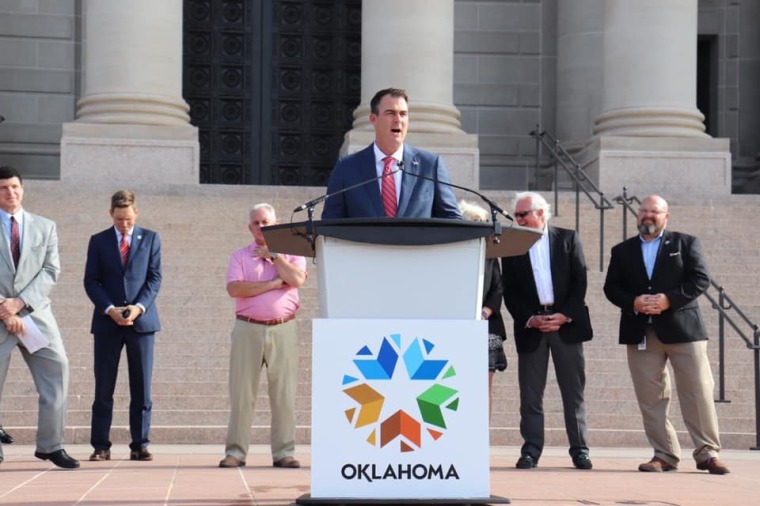 A federal court has upheld an Oklahoma law that prohibits healthcare providers from doing cosmetic sex change surgeries and prescribing puberty blockers for trans-identified minors.
The U.S. District Court for the Northern District of Oklahoma issued an opinion and order last Thursday that upheld Oklahoma's Senate Bill 613, which was signed into law in May.
"Plaintiffs have not demonstrated a fundamental right for parents to choose for their children to use puberty blockers, cross-sex hormones, and surgeries for the purpose of effectuating a gender transition," read the decision.
"It is rational for the Oklahoma Legislature to regulate the Treatment Protocols for minors while the democratic process resolves ongoing questions of safety and efficacy. … Indeed, courts have upheld restrictions designed to protect and prevent minors from engaging in behaviors that are far less risky than the procedures banned by SB 613."
Oklahoma Gov. Kevin Stitt, a Republican, celebrated the ruling.  
"I am pleased with the court's decision to uphold Oklahoma's common sense law protecting children from dangerous, permanent sex change surgeries. Here in Oklahoma, we protect our kids. Plain and simple," Stitt said in a statement. 
The American Civil Liberties Union, The ACLU of Oklahoma, Lambda Legal and Jenner & Block LLP, which represent the plaintiffs, vowed to appeal the district court decision.
"This is a devastating result for transgender youth and their families in Oklahoma and across the region," the organizations maintained in a joint statement. 
"Denying transgender youth equality before the law and needlessly withholding the necessary medical care their families and their doctors know is right for them has caused and will continue to cause serious harm."
Signed into law by Stitt in early May, SB 613 prohibits healthcare providers from giving children "surgical procedures that alter or remove physical or anatomical characteristics or features that are typical for the individual's biological sex."
The law also prohibits giving "puberty-blocking drugs, cross-sex hormones, or other drugs to suppress or delay normal puberty or to promote the development of feminizing or masculinizing features consistent with the opposite biological sex" for youth suffering from gender dysphoria.
Shortly after SB 613 was signed into law, the ACLU and other progressive groups filed suit on behalf of five trans-identified youth and their parents, as well as one healthcare provider.
The suit named as defendants Oklahoma Attorney General Gentner Drummond, members of the Oklahoma State Board of Medical Licensure and Supervision, the Oklahoma Board of Nursing, the Oklahoma State Board of Osteopathic Examiners, the University Hospitals Authority and the University Hospitals Trust.
Nearly two dozen states have enacted laws or policies that restrict medical providers from conducting cosmetic sex change surgeries or hormone interventions on minors with gender dysphoria. 
In late September, a three-judge panel of the U.S. 6th Circuit Court of Appeals ruled 2-1 to uphold laws in Kentucky and Tennessee that prohibit sex-change surgeries and hormonal interventions for minors who identify as the opposite sex.
In a majority opinion, Chief Judge Jeffrey S. Sutton, a George W. Bush appointee, wrote that when "the Constitution is neutral about an issue, legislatures have considerable discretion to regulate the matter."
In June, a federal judge struck down Arkansas' law banning sex change surgeries and hormonal interventions for minors with gender dysphoria. Judge James M. Moody, Jr., an Obama appointee, ruled that while "gender-affirming medical treatments can have potential risks and side effects," these risks were "not categorically different than the types of risks that other types of pediatric healthcare pose."
Free

Religious Freedom Updates

Join thousands of others to get the FREEDOM POST newsletter for free, sent twice a week from The Christian Post.