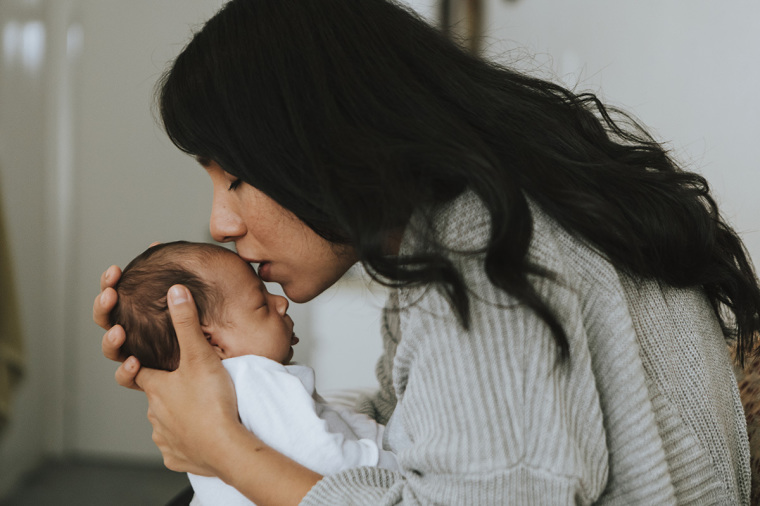 A grieving husband who founded an organization dedicated to preventing infant abandonment after the tragic death of his wife has managed to save over 300 lives since dedicating his life to serving women and their babies. 
Nick Silverio is the founder of A Safe Haven for Newborns which was launched in Miami before expanding its reach to 67 counties in Florida. 
The organization is an affiliate of Heartbeat International, a group with a worldwide network of more than 3,000 pro-life pregnancy centers. Silverio's group works to prevent infant abandonment by offering counseling support to parents in overwhelming situations and ensuring women and their children have a safe place to stay.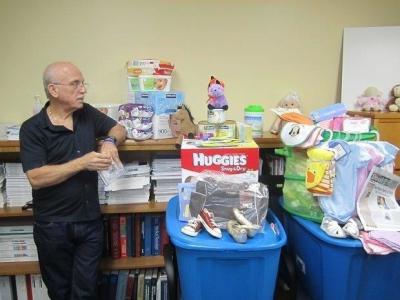 By helping mothers access resources, the organization enables them to keep their babies, pursue an adoption plan, or surrender their newborns to a designated Safe Haven location. Under Florida law, a woman can legally and anonymously leave an infant at a fire station, an emergency medical facility, or any other location recognized by state law. 
In an interview with The Christian Post, Silverio said he started A Safe Haven for Newborns after his wife of over 30 years died in a car accident in 1999. While Silverio and his wife had no children, having lost two babies to miscarriages, the pair were Godparents to 14 children, and they also cared for their nieces and nephews.
One night, a few months after the accident, Silverio recalled that he was flipping through a magazine, not paying any particular attention to what he was reading, until his finger suddenly stopped on a certain page. The article was about the crisis of infant abandonment, and Silverio said he felt a calling from God. 
"And I believe at that moment, that was a message from God to me that this is what I should be doing for the rest of my life," the organization's founder said. "It was just a positive, real strong message." 
Since Silverio started A Safe Haven for Newborns in 2001 through the Gloria M. Silverio Foundation, a nonprofit named for his late wife, the organization has saved 382 lives. As the Safe Haven founder explained, the group has saved 372 lives in Florida, along with several more in other states and one in Honduras.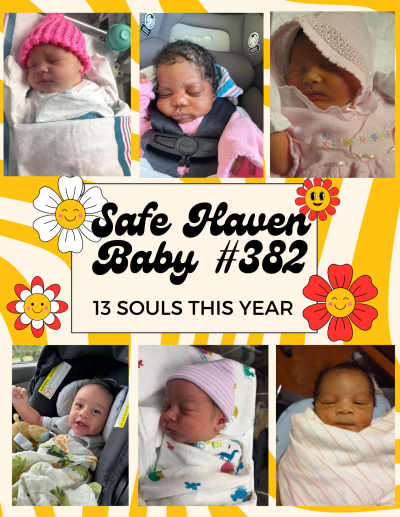 At the time of the organization's founding, Silverio owned an IT business operated by 13 employees who helped him set up the website for A Safe Haven for Newborns. Now, the organization has multiple volunteers throughout the state assisting with operations, and Silverio noted that many have been with A Save Haven for Newborns for 18 to 19 years. 
The main source of the organization's funding, according to Silverio, is its three annual fundraising events which have featured women the group helped in the past as speakers. In addition to its fundraising events, the group earns money through individual donors and grants.
"Our goal is to help a mom keep a baby, have a healthy baby, have the baby at the hospital," he said. "If we can get her the support, quite often, she will do that." 
"But if that's not the case, she can choose direct adoption, where she would talk to the adoption agency and make that choice," he continued. "Or she can utilize the Safe Haven program, which allows her to leave the baby at a hospital, no questions asked."
According to Silverio, parents in need can contact Safe Haven for help through its website or its hotline services, which operate all day and every day of the week. The helpline services are available to English and Spanish-speaking individuals. 
If a mother is without a safe place to stay, Safe Haven will set her up in a motel or provide her with a referral for a maternity home. Safe Haven also works with a network of pregnancy centers through Heartbeat International and Heartbeat of Miami to connect parents with counseling services or information about free resources. 
Moments before the interview with CP, Silverio said Safe Haven had received a call from the aunt of a 23-year-old girl who is two months pregnant. The Safe Haven founder said the group was working to find the girl a place to stay and connect her with a program that offers job training.
"We help a lot of women, lots of women, in whichever way we can," Silverio said. 
Free

Religious Freedom Updates

Join thousands of others to get the FREEDOM POST newsletter for free, sent twice a week from The Christian Post.