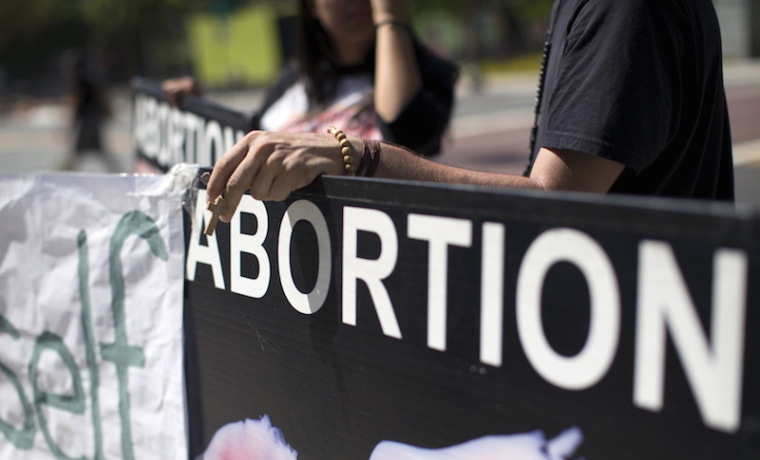 More than 100 black faith and community leaders in Ohio are urging Ohioans to vote against an upcoming ballot measure that would place a right to abortion in the state constitution, arguing that the issue is a "life-or-death" matter for the black community. 
The bipartisan group of black faith leaders organized by Choose Life Ohio released a joint letter Tuesday in opposition to Issue 1, the ballot initiative Ohioans will vote on in November. The faith leaders argued that the issue is not partisan or a "party-line vote," highlighting the impact abortion has had on black women and families. 
Ohio Issue 1 would establish a constitutional right to "make and carry out one's own reproductive decisions," including abortion, contraception and fertility treatment. The amendment would allow the state to restrict abortion after fetal viability but not when deemed "necessary to protect the pregnant patient's life or health." 
"The Black community has been the target of the abortion industry for decades, beginning with the deplorable ideology of racist eugenicist Margaret Sanger, whose Planned Parenthood organization purposefully established abortion mills in minority neighborhoods and targeted our communities for abortions," the letter reads. 
"Sanger's mission was to kill Black babies before they entered the world, and Planned Parenthood and the for-profit abortion industry have allowed that mission to continue to this very day."
Citing a 2022 U.S. Census Bureau report, the faith leaders noted that Ohio's black population is overrepresented in the state's abortion data. While black individuals account for only 13% of Ohio's population, the letter contends that 48% of women who undergo abortions in the state are black. 
The letter also cited a Washington Examiner report that estimates that at least 20 million black children have likely been aborted between 1973 and the reversal of Roe v. Wade last June, which the letter noted is "enough to fill the Ohio stadium more than 194 times."
The religious leaders claim Issue 1 helps the abortion industry push an "agenda driven by racism and greed," condemning the measure as "more extreme" than Roe. The pastors echoed objections to Issue 1 voiced by pro-life advocates, believing that the measure would allow abortion throughout all nine months and allow minors to obtain abortions without parental consent.
"Our faith sustains us every day, and it must now spur us on to defeat this amendment and save countless Black lives in doing so," the document continues. "Together, we must send a message to the abortion industry by stopping Issue 1. We must end the targeting of Black babies and instead promote a culture of life."
Brian Williams, senior pastor of Hope City House of Prayer in Columbus, Ohio, was one of the spiritual leaders who signed on to the letter. In an interview with The Christian Post, Williams declared that the stakes surrounding Issue 1 are much higher than if the measure were a piece of legislation.
"This is an amendment to the Ohio Constitution, which, if this is passed, will be forever enshrined until it's overturned one day," he said. 
The pastor said that his church promotes the sanctity of life from a biblical standpoint and encourages the congregation to become involved in the civic process by providing voter registration. 
"And it's not just for this issue, but any issue that is relevant to our faith," he said. "We try to call people to take a stand and use the power of the vote to reflect their values." 
Williams believes that faith leaders have a duty to speak on issues like abortion, asserting that it's "a betrayal of our faith, a betrayal of our ethnicity, and a betrayal of babies in the womb" if spiritual leaders remain silent.
While Williams would like to see voters block the amendment, he's hopeful that society will work to create a culture of life that not only values the preborn child but throughout all stages of life by building social structures that provide for the child's educational and health care needs. 
"So, when we talk about being pro-life, our hope is that the message of life will transcend into every atmosphere and every sphere of life that makes sense," he said.
Regardless of the outcome, the pastor will continue to advocate against abortion because the public will likely look to Ohio as an example as other states throughout the country potentially seek to enact similar measures.
"So, I think an extra incentive for us is realizing that people are watching Ohio, especially black leaders addressing this who historically have been in lockstep with the Democratic Party," Williams said.
Free

Religious Freedom Updates

Join thousands of others to get the FREEDOM POST newsletter for free, sent twice a week from The Christian Post.