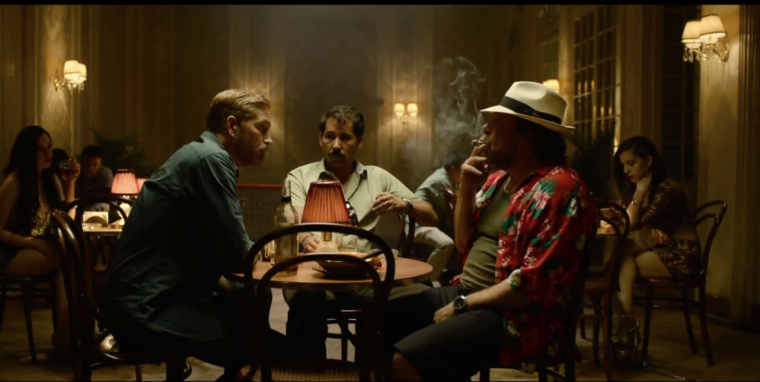 An investor who helped crowdfund the hit film "Sound of Freedom" has regained his own freedom after kidnapping charges against him were dropped.
Fabian Marta, 51, of Missouri, was arrested by St. Louis police and charged with felony child kidnapping in July following a reported custodial dispute.
On Sept. 25, the Missouri Circuit Court issued a memo stating that "a grand jury had determined there was insufficient evidence to obtain a conviction" against Marta, USA Today reported.
A court spokesperson was quoted as saying the felony charge was linked to a "misunderstanding" between family members and that "there was no kidnapping."
Marta celebrated the outcome on social media with the hashtag "God wins," saying despite the efforts of "the demons out there who are trying to tie me to some bull— story," the grand jury "could not indict" him.
He also suggested he would pursue legal action against the St. Louis Metro Police Department for "malicious prosecution" as well as suing "the defamers."
After Marta's name was identified in the closing credits of "Sound of Freedom," Angel Studios, which released the film, released a statement in early August that explained their policy that "everyone who meets the legal criteria can invest" in the studio's projects.
"Angel Studios adhered to the requirements of federal and state laws and regulations in allowing 6,678 people to invest an average of $501 each into the launch of Sound of Freedom," said Neal Harmon, CEO of Angel Studios.
"Just as anyone can invest in the stock market, everyone who meets the legal criteria can invest in Angel Studios projects. One of the perks of investing was the ability to be listed in the credits."
Following Marta's release, several mainstream media outlets mischaracterized Marta as a key financial player in the film's release. One channel, Discussing Film, which has 1.2 million followers on Twitter, described Marta as a "major financier" for the film.
The tweet was later updated by community notes to include the information that Marta was one of thousands of investors.
Based on the real-life story of Tim Ballard, a former government agent who left his job to rescue a child from sex traffickers in the Colombian jungle and is credited with the successful rescue of 123 individuals, including 55 children, "Sound of Freedom" has sold over 8.9 million tickets, surpassing $100 million in box office revenue.
Initially shown in only 2,600 theaters, "Sound of Freedom" beat out Disney's "Indiana Jones and the Dial of Destiny" for the top spot at the box office over the highly competitive Fourth of July holiday with a bold message: "God's children are not for sale."
The film's lead actor, Jim Caviezel, has made a call to action to raise awareness about child exploitation and trafficking. Caviezel has encouraged audiences to see the film to better understand this global issue and contribute toward alleviating it.
Free

Religious Freedom Updates

Join thousands of others to get the FREEDOM POST newsletter for free, sent twice a week from The Christian Post.